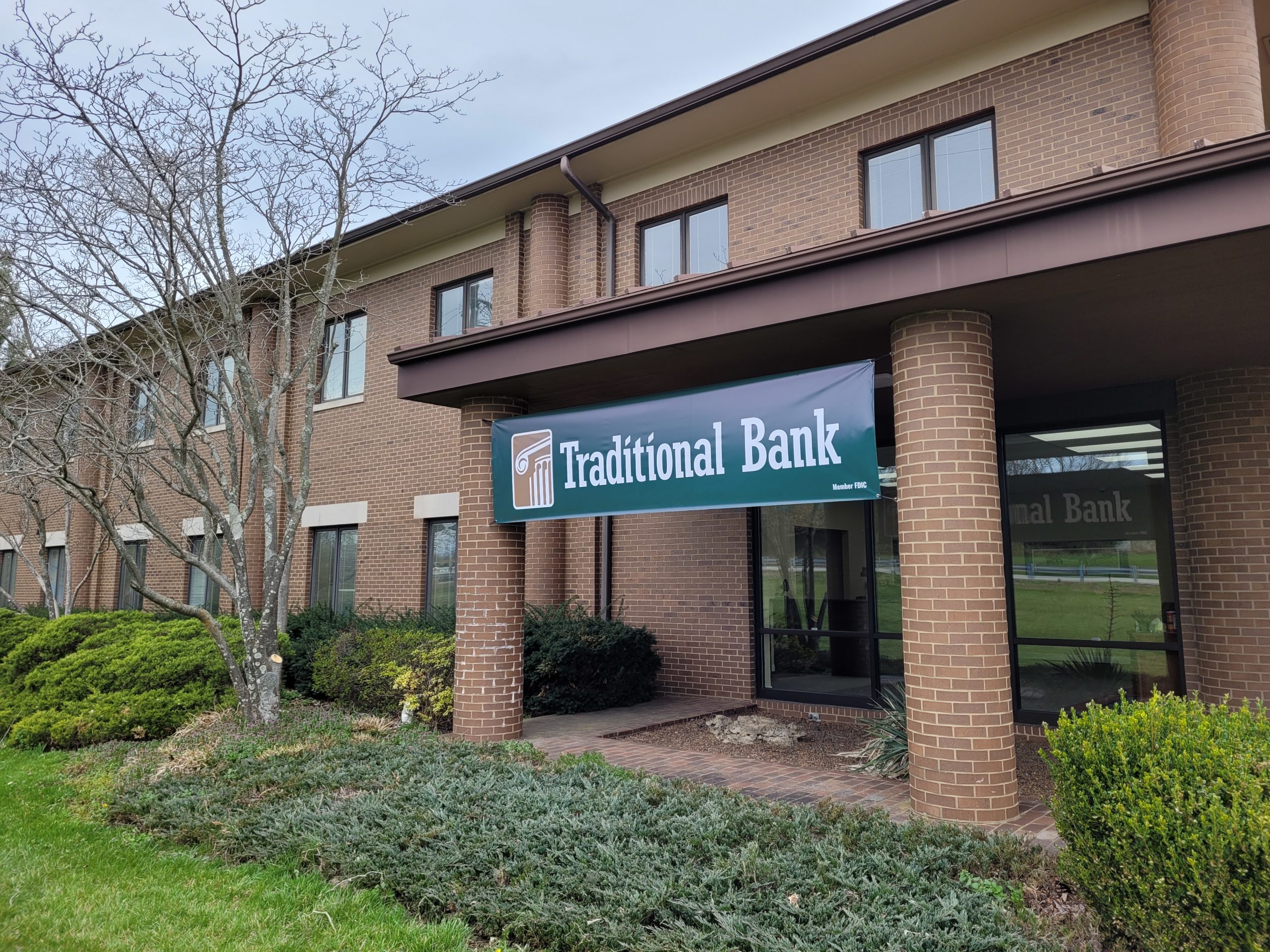 SHELBYVILLE, Ky. — Traditional Bank, a full-service community and business bank, is now open in Shelbyville. The new banking center, located at 601 Taylorsville Road, opened its doors to customers on Monday under the guidance of market leader Frank Page.
Page said, "I am thrilled to have found a home with Traditional Bank, and can't wait to share our people-first banking philosophy with the folks here in Shelbyville.
"I'm confident we'll be able to provide the top-quality banking knowledge and attention to service that Shelby County residents and business owners deserve," Page continued.
In addition to building a strong, local team to serve customers' personal banking, commercial cash management and business finance needs, Traditional Bank has also assembled an experienced team of mortgage loan originators and operations staff to ensure the best possible experience for Shelby County home buyers. The mortgage group will serve customers from the banking center at 601 Taylorsville Road, making this location a convenient, one-stop location for all types of banking needs.
This year Traditional Bank celebrates its 120th year anniversary as an independent, community bank. Founded and headquartered in Mt. Sterling, Kentucky they offer 17 full-service banking centers in seven Kentucky counties, a loan production office in Louisville, and approximately $2.3 billion in assets. Traditional Bank is recognized by the nation's leading bank ratings firm, BauerFinancial Inc., as a top-performing financial institution.
Click here for more Kentucky business news.