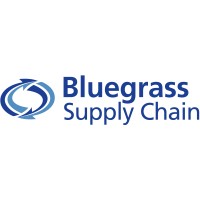 BOWLING GREEN, Ky. — Bluegrass Supply Chain Services LLC (BSC) announced it will locate a new operation in Warren County with a $25 million investment creating 110 full-time jobs as the company expands its logistics capabilities to serve the automotive and food and beverage markets.
BSC leaders will co-develop and lease a facility in Bowling Green in partnership with Sunnyside Gott REIG, which operates under the same ownership as BSC, for office and warehousing space, the company's second location in the community. The operation will allow BSC to better serve customers throughout Kentucky and the surrounding region. Company leaders expect work on the project to begin in October 2022 and be completed by January 2024.
"We are excited to develop a new corporate office, warehouse space and a truck facility to support our operations in Bowling Green and Warren County," said John Higgins, CEO of BSC. "This community has been fantastic for our business. The location provides us easy access to the new connector road to Interstate 65 and close proximity to many of our customers."
BSC, which will celebrate its 20th anniversary in September, provides value-added warehousing and supply chain services to customers within the automotive, food and beverage and consumer products sectors. The company offers warehousing, reverse logistics, e-commerce fulfillment and transportation management services across a six-state region, with approximately 40% of its customer base located in Kentucky. Its sister company, Bluegrass Dedicated, also is based in Bowling Green and operates a fleet of 100 trucks that provide transportation services to customers throughout the United States.
To encourage investment and job growth in the community, the Kentucky Economic Development Finance Authority (KEDFA) in July preliminarily approved a 10-year incentive agreement with the company under the Kentucky Business Investment program. The performance-based agreement can provide up to $1.75 million in tax incentives based on the company's investment of at least $5.09 million and annual targets of:
Creation and maintenance of 110 Kentucky-resident, full-time jobs across 10 years; and
Paying an average hourly wage of $26 including benefits across those jobs.
By meeting its annual targets over the agreement term, the company can be eligible to keep a portion of the new tax revenue it generates. The company may claim eligible incentives against its income tax liability and/or wage assessments.
In addition, the company can receive resources from Kentucky's workforce service providers. These include no-cost recruitment and job placement services, reduced-cost customized training and job-training incentives.
Click here for more Kentucky business news.