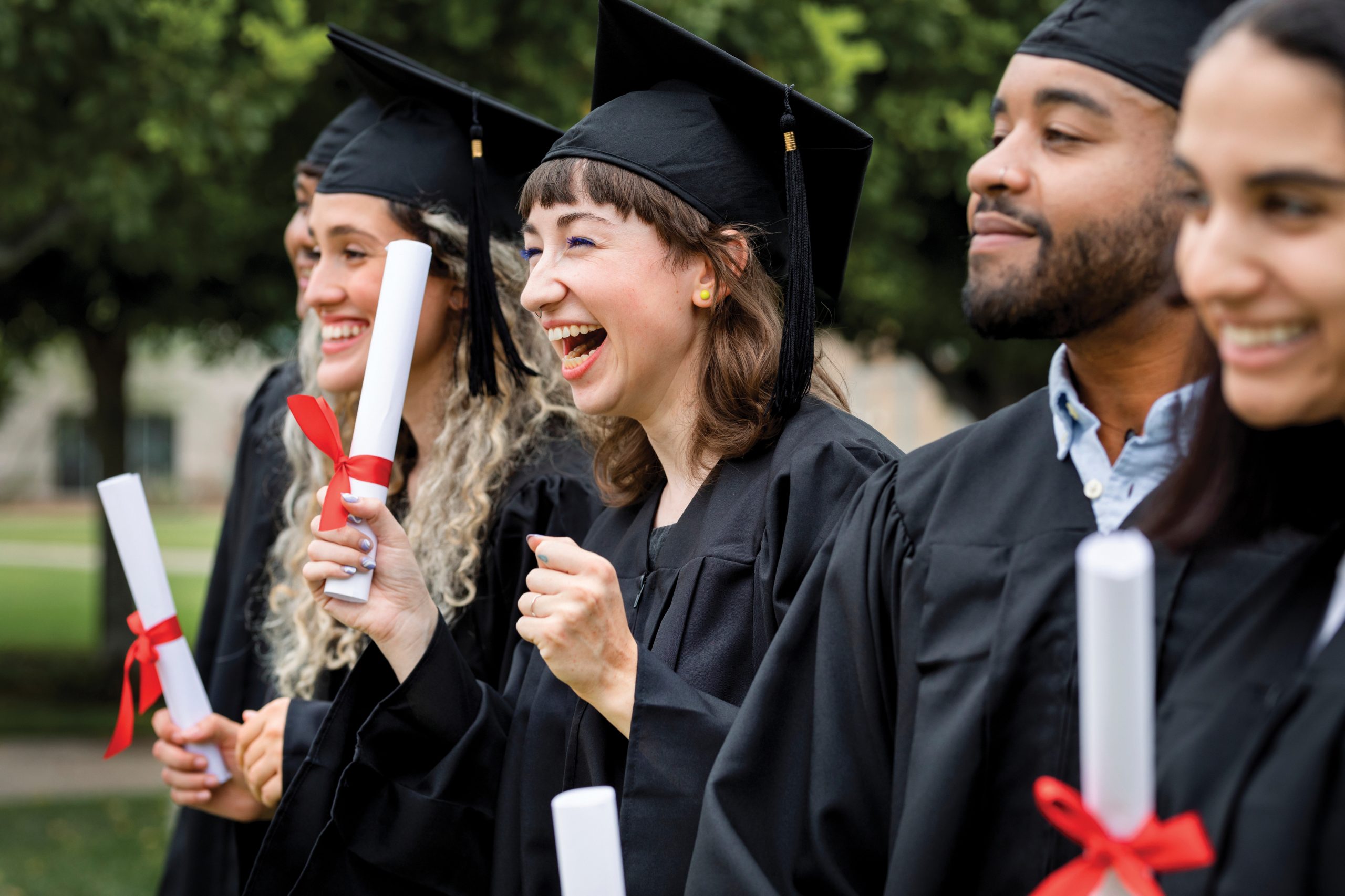 Just as business and industry changes have accelerated in recent years, so too have the curricula that educates tomorrow's employees and business leaders. Changing technology and practices are producing an abundance of new degree and certificate programs across the commonwealth.
Kentucky colleges and universities are continuously evaluating and tweaking educational offerings to ensure real-world workforce readiness and marketable skills for graduates.
Western Kentucky University conducts academic program reviews on a five-year cycle, looking at the currency and sustainability of curriculum, innovation and revision opportunities, said Evelyn Thrasher, senior associate dean and professor of analytics and information systems at WKU's Gordon Ford College of Business.
In spring 2020, WKU officials began revamping their business curriculum. They worked with business leaders, advisory councils and alumni to determine what students really need before entering today's workforce, including soft skills like professionalism, interviewing skills and resume building.
Advisory council members and alumni in the business community provide internship opportunities and sometimes serve as part-time instructors at WKU.
"Those councils and alumni are also go-tos for us to keep our curriculum current," said Thrasher, who has worked in higher education since 1990 and at WKU since 2008.
New certificates such as DEI innovation (diversity, equity and inclusion), entrepreneurship and an undergraduate certificate in sales are the result of recent changes. Senior-level courses have transitioned to applied work, as student teams tackle projects benefiting small- to medium-sized businesses and nonprofits. For example, those in human resources programs complete training manuals and benefits analysis for local businesses.
At Transylvania University in Lexington, two new undergraduate minor programs—data science and medical humanities—will debut this fall. New majors have also been unveiled, including international affairs, which will be an interdisciplinary undertaking.
To determine what areas of focus to add to the menu of degree programs and certifications, student enrollment rates are continuously examined for areas of interest, said S. Rebecca Thomas, vice president for academic affairs and dean of the university. Faculty conduct academic planning around their identified strengths, as administrators look at market needs.
"Both of those pieces have to be in place for a new major or minor to make sense for us," she said.
Sarah Bray, Transylvania's associate dean of academic affairs, said it's invigorating for faculty to be able to provide input and develop new programs together. An Africana Studies program will debut next year.
Moving quickly to meet industry needs
At the University of Louisville, the most growth has been in certificate programs, which can be developed and launched faster than traditional degree programs, explained Gail DePuy, senior vice provost and professor of engineering.
For example, certificate programs can be launched within six to 12 months. In comparison, degree programs—which are subject to accreditation review—may take 12 to 18 months to launch.
New certificate programs at UofL include a franchise management undergraduate certification, a pediatric acute care nursing certificate, public health training, and human resources leadership. New degree programs include health professions education, accounting and analytics.
Eastern Kentucky University will offer three new high-demand programs beginning in fall 2023: a Bachelor of Science in manufacturing engineering, a certificate in financial technology and cybercrime, and a Bachelor of Science in management information systems.
"I'm proud that Eastern Kentucky University will have the only manufacturing engineering degree program in Kentucky as well as the only certificate of its kind in the nation," said EKU President David McFaddin.
With an anticipated 32,400 new manufacturing engineering jobs nationally by 2029, EKU's manufacturing engineering program addresses an expanding need within the state and beyond.
In Owensboro, Brescia University President Larry Hostetter said a program review is underway to determine how programs meet the needs of a contemporary workforce.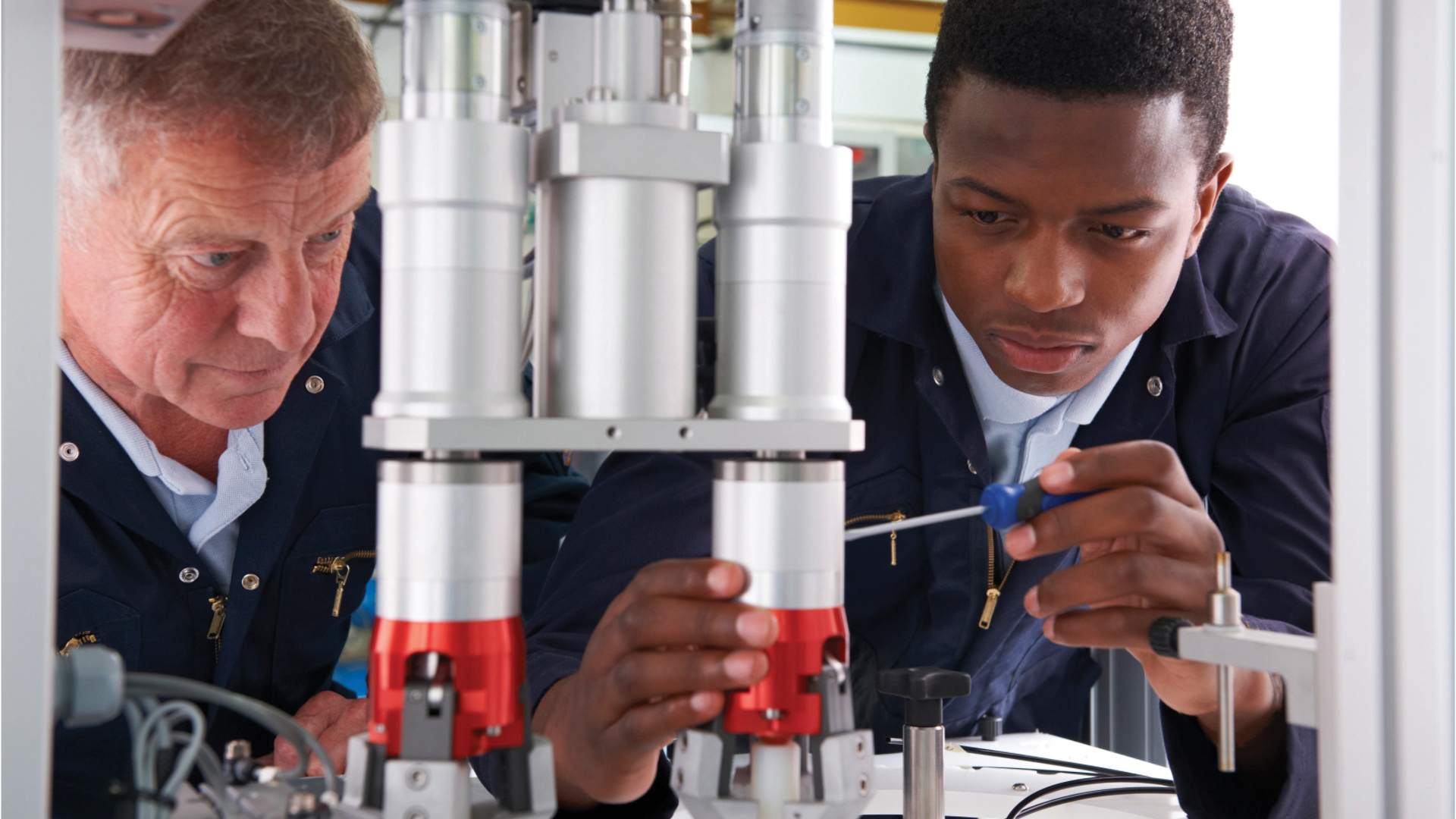 A speech language pathology program has been expanded to graduate level, and a master's in clinical psychology was added "to help address some of the mental health needs that exist in our community and beyond," he said.
A computer science degree is also being retooled to meet current expectations and needs of employers and workers.
Brescia officials are working with companies to meet nondegree educational needs too, such as strengthening critical thinking and communication skills.
Hostetter, who has served as Brescia's president since 2007, said workforce needs are communicated to him via his membership on the local chamber's board of directors and through Brescia's own governing board, which has members representing business and industry.
Healthcare needs continue to grow
Dr. Robert S. DiPaola is now provost at the University of Kentucky but having previously served as dean of the UK College of Medicine, he became acutely aware of the need for more physicians in the commonwealth.
"We knew that to grow and be able to train more students to be physicians, we needed to increase our capacity," he said.
As a result, over the past five years, UK has partnered with WKU and Northern Kentucky University as well as healthcare systems in both partners' regions to create new campuses for UK's College of Medicine. The hope is that students enrolling and studying at these campuses will continue to serve in and around those Kentucky communities upon graduating.
Other new courses will originate under a new quality enhancement plan at UK called Transdisciplinary Educational Approaches to Advance Kentucky, or TEK. TEK involves collaboration among staff, students, faculty, alumni and community members and is designed as a driver toward more quickly developing new degree programs.
Another component, he says, ensures students learn team-based skills as well as critical reasoning and communication skills and know how to leverage the expertise of different disciplines in problem solving.
DiPaola said advisory and alumni groups of business and industry reps provide valuable advice on workforce needs. Administrators are attuned to the latest workforce statistics, looking for gaps in workforce needs and ways to fill them.
"We also know where our students are going. We monitor their success in terms of their graduation rate and how successful they are," he said.
Tapping into business expertise
At Asbury University, a Christian liberal arts university in the Wesleyan-Holiness tradition in Wilmore, the Dayton School of Business will launch a master's degree in accounting this fall. It provides a pathway for accounting students to obtain the 150 credit hours needed to become a CPA in Kentucky and to begin preparing for the CPA exam. Students can enter the Asbury +1 pathway and receive this degree in only one additional year on top of the bachelor's in accounting.
"We also aim to provide education that goes beyond preparing the exam, incorporating Christian faith and values along with the skills founds in liberal arts universities," said Alesha Graves, dean of the Dayton School. "That is what makes our program unique. Students will exit the program with education that will allow them to not only be excellent accountants who help steward financial resources, but with a solid foundation to be faith-filled Christian businessmen and women."
Graves said an increasing number of accounting firms are seeking Asbury students.
"In fact," she said, "100% of students majoring in accounting who graduated in December 2022 or May 2023 will be employed by public accounting firms, some of which are the largest in Kentucky and in the nation."
Kentucky higher education institutions report they are phasing out degrees in smaller programs with declining graduation rates; for some this is foreign languages, philosophy, international studies and nonmedical aging studies. There is increased reliance on the expertise of the business community to gauge needs and ensure students graduate workforce ready. For example, one school is working with Norton Healthcare to create a nursing anesthetist program.
Greater Louisville Inc, Louisville Forward, Kentuckiana Works and the Kentuckiana Chamber of Commerce are providing feedback for programs like business marketing, neuroscience and public health based on need and student interest. Louisville Metro is giving guidance in data science, technology and data engineering fields.
At University of the Cumberlands, Provost Trey Jarboe and Vice President for Academic Affairs Chris Leskiw point to the blockchain technology degree unveiled about five years ago at UC—said to be the first of its kind offered nationwide—as a good indicator of the university's commitment to staying current on workforce needs.
"I feel like one of our strengths is we're very adaptive to meet marketplace demands," Leskiw said.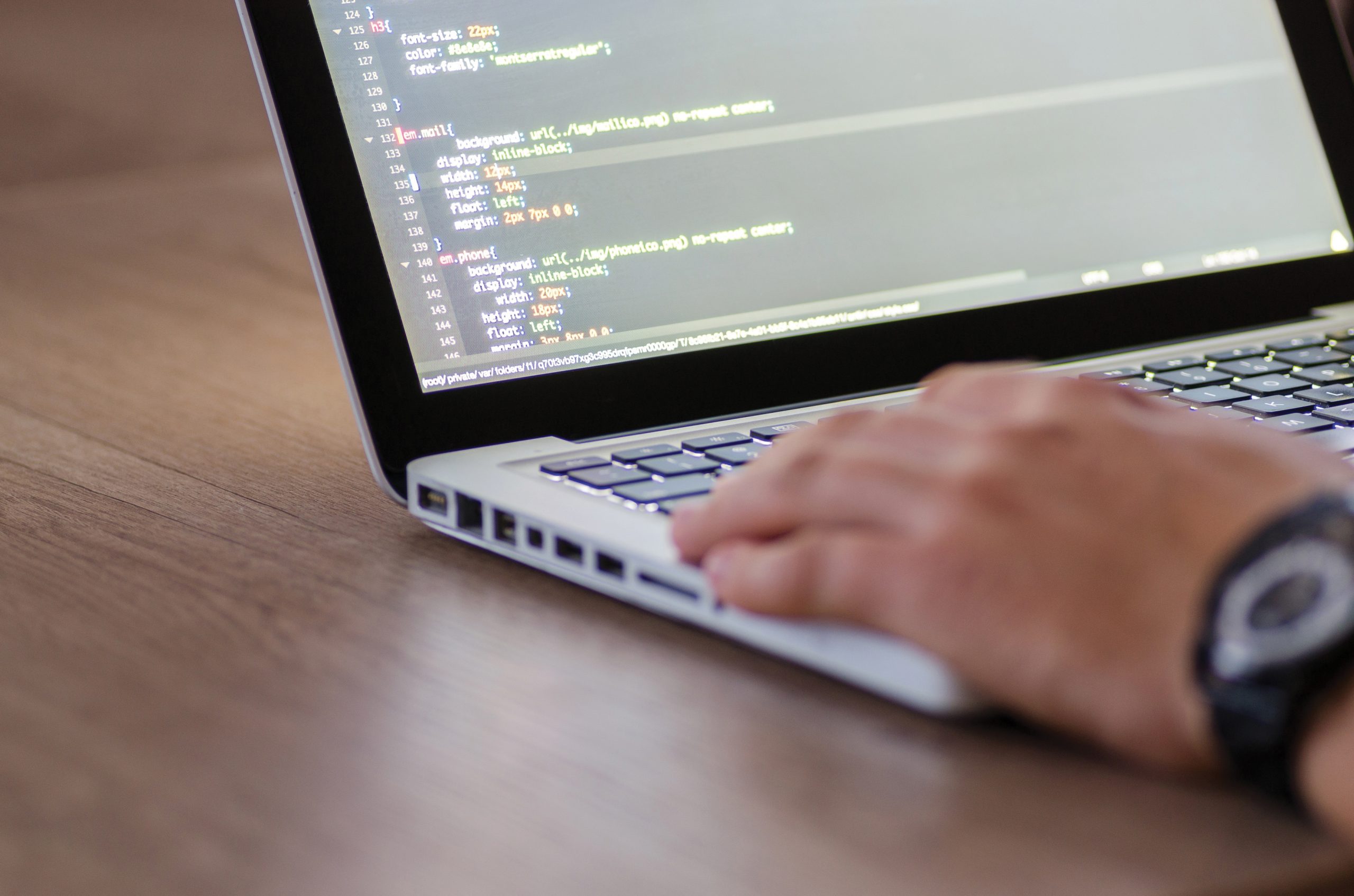 This is accomplished in myriad ways, from looking at online job posting sites for in-demand fields, and relying on the expertise of faculty, who in some cases are industry leaders in IT, medical fields and others who left the business sector to teach.
One new program is in professional studies, enabling students to stack certifications and credentials in different departments so that when they graduate, they have a specific variety of skills in their toolbox. Using this approach, students can have not only a traditional transcript to show potential employers, but also other documents outlining additional skills attained. Criminal justice students, for example, can be trained in suicide prevention and grief management techniques. A master's degree graduate in IT may also have several in-demand IBM certifications as well as other skills like conflict resolution.
"We have to teach to the ways that are going to prepare our students for employment," Jarboe said.
Bluegrass Community and Technical College Provost Gregory Feeney has spent 29 years in higher education—25 of them at BCTC—and says he's noticed more changes in higher education curriculum in recent years.
"…I think over the years, as technology has expanded and its influence has increased, its use has increased, that's where we see the rapid change," he said.
At BCTC, existing technical programs each have an advisory board meeting at least twice a year. The board consists of both internal on-campus players, and external ones—those who employ graduates and/or have ample workplace experience.
Feeney said those who employ BCTC graduates are asked how these workers are faring, their skill sets, any recommended changes to curriculum, observations about changes in their respective fields and how curriculum can address them. As one example, officials heard of a need for diesel mechanics, confirmed by market research. In response, a diesel technology program was added.
In another instance, an industry partner needed entry-level technicians for an orthotics and prosthetics business. Following some research, a training program was developed—the only one of its kind in Kentucky and one of only six nationwide. Graduates of this program now fill jobs in a 14-county service area, Feeney said.
At Sullivan University, 62 degree programs are currently offered, all of which are constantly evaluated for potential changes according to Vice President and Provost Kimberly Daugherty. An associate provost of strategic academic initiatives works with various deans to determine potential for new programs at Sullivan. Deans then form an advisory board with industry experts to develop curriculum in their respective areas of expertise.
"The curriculum then goes to the curriculum review committee, which triggers a review by Financial Planning to confirm we can establish tuition and financial aid funding," Daugherty said. "The timeline is about nine months to a year unless there is a programmatic accreditor involved."
As the university monitors demand, there are occasionally instances where enrollment in a program is declining, which also calls for action.
For example, Sullivan's interior design program showed signs of waning interest and was eventually discontinued.
But other areas are being monitored for future expansion.
"Those areas include healthcare, culinary, and baking and pastry," Daugherty said.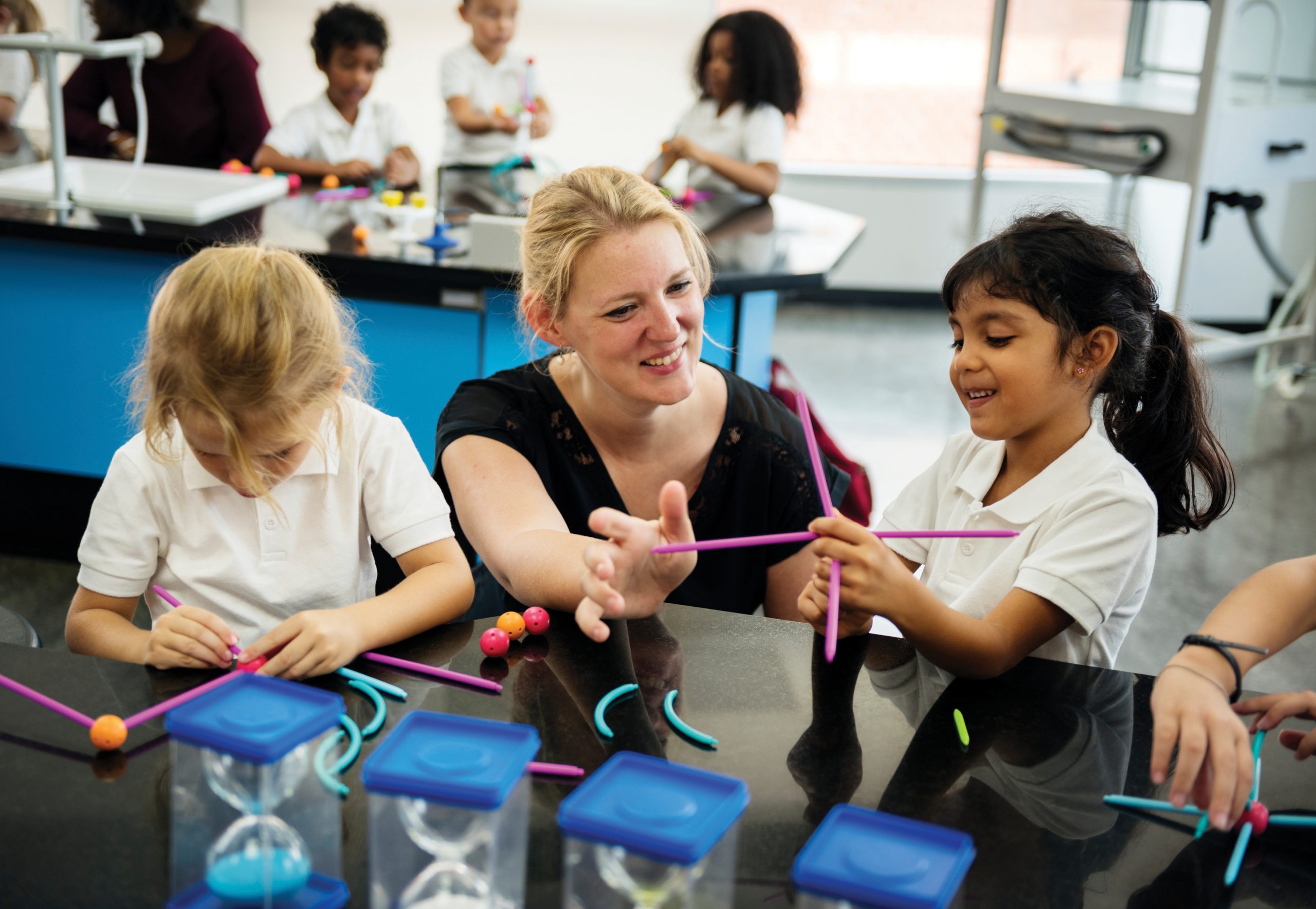 More changes to the education landscape
Berea College has created a new minor in community and civic engagement (CCE) in response to student interest for knowledge and skills to better apply their disciplinary knowledge in community settings. Interest from students and faculty in an academic "civic engagement pathway" is matched by external calls for institutions to hone students' knowledge to engage in democratic society.
The CCE minor will be coordinated with support from the college's Center for Excellence in Learning through Service and faculty leadership from Andrea Woodward (Sociology, and Child and Family Studies) and Rochelle Arms Almengor (Peace and Social Justice Studies).
Berea also has added a musical theater minor that will help drama and music majors expand their primary expertise.
Morehead State University's newest offering is a Master of Arts in Education (MAE) program that will begin this fall. It is designed to help professional educators advance their careers and better contextualize education, design quality learning experiences, and teach and lead in educational settings for PreK-12. The online MAE program will support and enhance knowledge and skills for elementary, middle or secondary educators.
Each program has multiple concentrations, such as math, English, STEM (science, technology, engineering, mathematics) and many more, to allow for the depth of study based on an education professional's interests. In addition, a dual-credit teaching qualification is offered in math, English and biology and an alternative concentration is available for students to design a speciali-zation.
As for the future outlook, UofL's DePuy said that along with the high-growth trends in the healthcare realm, the massive BlueOvalSK Battery Park being built in Glendale will put careers in batteries, battery manufacturing and science in high demand—and Kentucky's colleges and universities can help meet these needs.
Brescia's Hostetter says higher education officials must be ready to adapt to more workforce—and resulting curriculum—changes than in the past.
"I think we are in a time of pretty significant change in higher education," Hostetter said. "And I think one of the realities is going to have to be that we pay more attention to the needs of the world around us, not just stay within our own ivory tower of higher education. We (need to) engage the world in identifying needs and solutions."