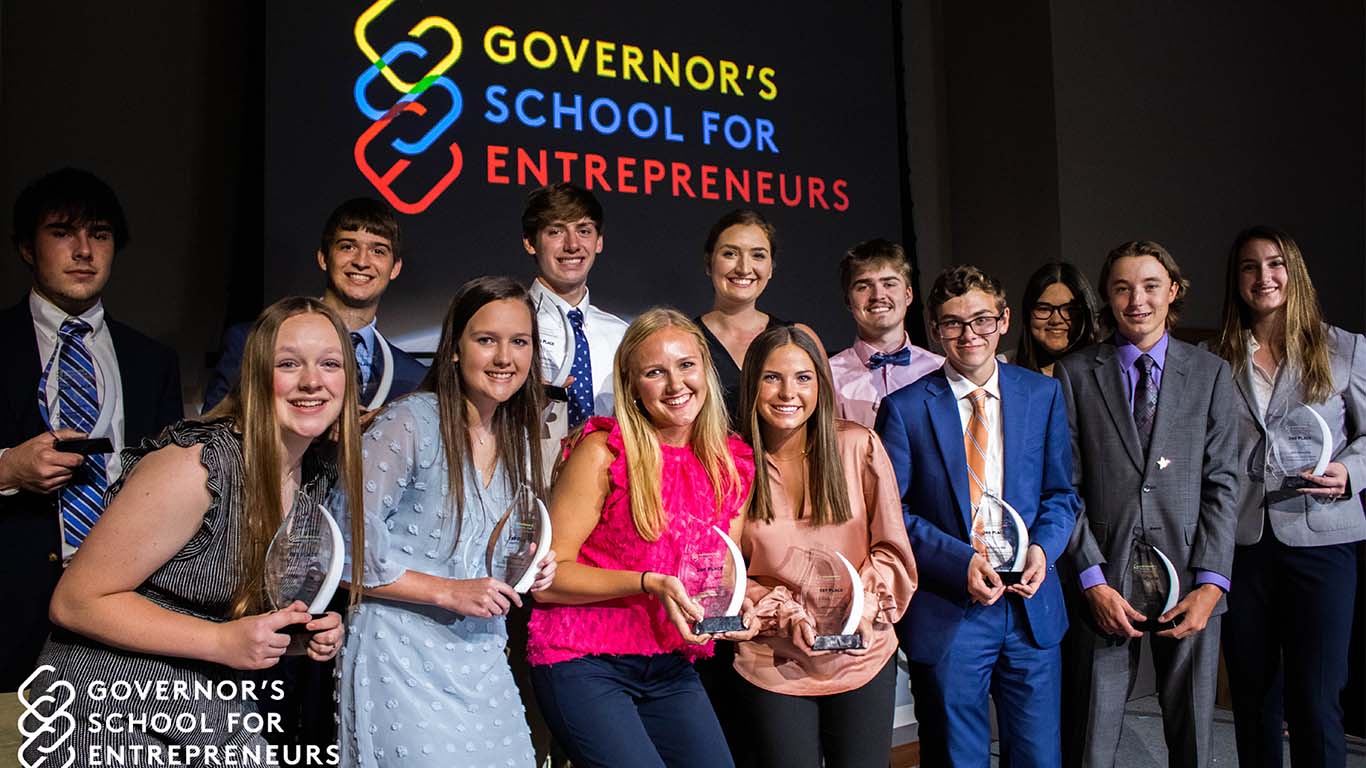 HIGHLAND HEIGHTS, Ky. — Northern Kentucky University is again partnering with the Governor's School for Entrepreneurs to host the largest class of participants at the annual summer program on NKU's campus in two separate sessions. The first session will begin on June 12, and the second on July 9.  
"We are excited this summer to once again welcome 200 extraordinary high school students to campus from the Governor's School for Entrepreneurs," Jason Vest, NKU associate provost for academic affairs, said. "This is the fourth year of our partnership, which aligns perfectly with NKU's mission of providing innovative education 'while contributing to the region's economic, civic, and social vitality.' We have a renowned history of innovation and entrepreneurship that connect NKU and GSE students beautifully into the Northern Kentucky and Greater Cincinnati area."
GSE brings students from across Kentucky, immerses them in a creative space and equips them with the tools needed to unleash their innate entrepreneurial spirits for the betterment of the Commonwealth. During the program, teams of high school students develop a business model, design a prototype and pitch their startup to a large audience and a panel of judges. 
GSE teaches the opportunities, benefits and pitfalls of taking a business concept from the idea phase to pitching it to potential investors. Over 30 GSE alums subsequently launched their own small businesses in Kentucky.
"The Governor's School for Entrepreneurs is so excited for our Class of 2023 to experience this lifetime opportunity. The skills our students learn and the professional and personal networks they develop are lasting and impactful," said Anne Jewell, president and CEO of GSE. "The chance to live on-campus at NKU for three weeks while collaborating with others who share a passion for entrepreneurship will help empower these young innovators to create their success here in Kentucky."
Last year, NKU and GSE agreed to a new deal that allows NKU to host the three-week residential program on the Highland Heights campus through 2026 while continuing year-round collaboration to build the entrepreneurial spirit in students throughout the Commonwealth of Kentucky.
The Governor's School for Entrepreneurs: The Governor's School for Entrepreneurs (GSE) celebrates its 10th Anniversary in 2023. GSE identifies, inspires, and empowers Kentucky's future innovators. GSE's summer program develops entrepreneurial skills in high school students and qualifies them for college scholarships. GSE's KY Pitch program is Kentucky's largest collegiate pitch competition, offering thousands of dollars in prizes. GSE alumni have launched more than 30 businesses and filed for multiple patents. GSE programs are free for selected student entrepreneurs because of strong partnerships with entities like the Kentucky Education and Labor Cabinet and the Cabinet for Economic Development, along with private and public supporters like The Marksbury Family Foundation and The Duke Energy Foundation. Learn more at kentuckygse.com.