COVINGTON, Ky. — WesBanco Bank has joined The Catalytic Fund of Northern Kentucky with a commitment of $500,000 for Northern Kentucky community development. Originally capitalized in 2013 with $10 million, the Catalytic Fund continues to attract new collaborators, and WesBanco's contribution increases the fund's investment capital to $25 million.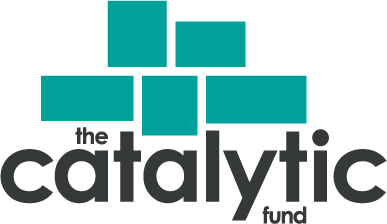 The Catalytic Fund uses this capital to make non-traditional investments in underutilized sites and buildings to attract economic development to Northern Kentucky and execute high-impact community development projects.  
The Catalytic Fund, a Community Development Financial Institution (CDFI), is a private sector, not-for-profit company whose purpose is to attract quality place-based investments to Northern Kentucky that result in regional economic development and local community development. Its innovative financing products, comprehensive development services, and vibrancy initiatives convert community revitalization plans into completed projects that have lasting and measurable impact.
"We are honored to add WesBanco as a Catalytic Fund contributor," Jeanne Schroer, the Catalytic Fund's president/CEO, said. "WesBanco is a leader in community development and is committed to building strong, vibrant, resilient communities within its banking footprint."
WesBanco organizations share a vision for helping share thriving and successful communities, said Rick Wirthlin, market president for Southwest Ohio and Northern Kentucky.
"We look forward to seeing our contribution amplify and extend the Fund's already impressive efforts to transform underutilized sites, create jobs and drive growth in the region," Wirthlin said.
Headquartered in Wheeling, W.Va., WesBanco has a substantial presence in Kentucky. WesBanco recently earned its eighth "Outstanding" Community Reinvestment Act (CRA) rating from the Federal Deposit Insurance Corporation (FDIC) for its work meeting the credit needs of the communities in which it operates, including low- and moderate-income neighborhoods. Its contribution to the Catalytic Fund is yet another proof point of WesBanco's commitment to community development.