LEXINGTON, Ky. — Town Branch Park officially broke ground to begin construction on the community's new 10-acre park in downtown Lexington.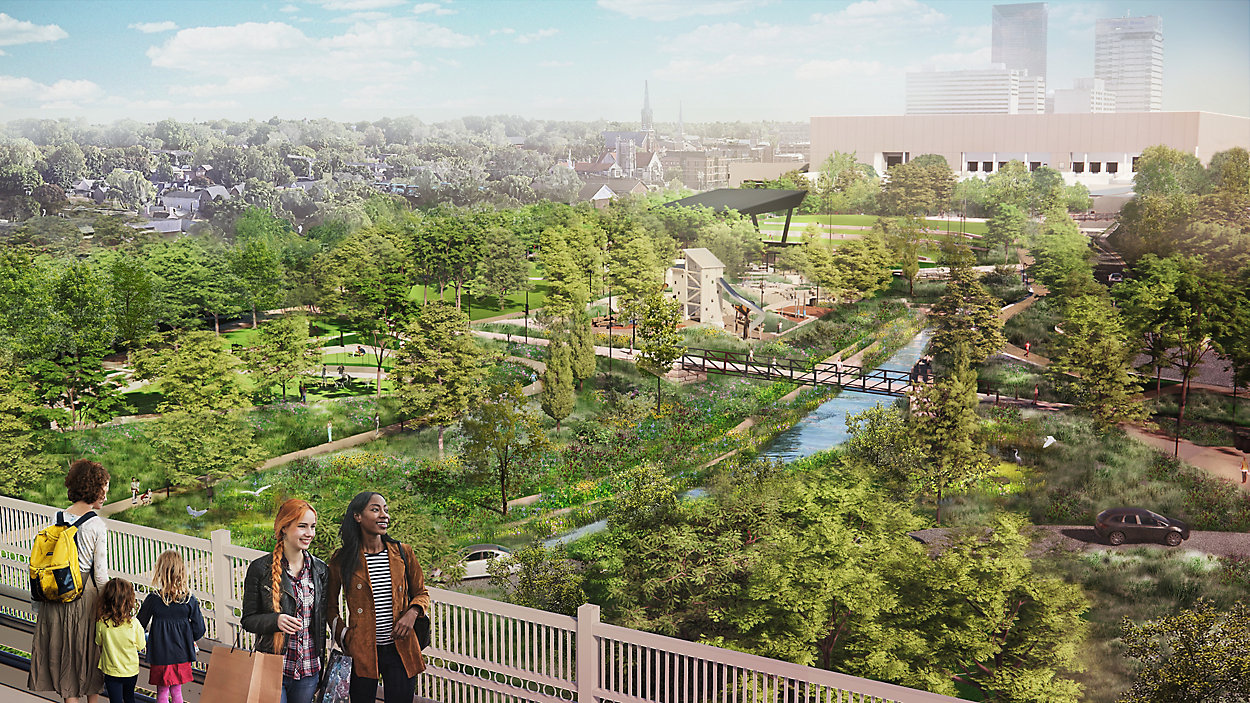 After years of planning, gathering input and raising more than $39 million in private funds, construction will begin on Town Branch Park, a highly programmed green space adjacent to the new Central Bank Center and Rupp Arena. It also will serve as a trailhead for the downtown trail system, including connections to Town Branch Trail and Legacy Trail.
"Since its inception, the park was envisioned as Lexington's living room, a place where everyone is welcome, and the community can flourish," said Allison Lankford, executive director of Town Branch Park. "The community has embraced the positive impact Town Branch Park will have on our region and invested in it. We are thankful for the overwhelming support for this project, and today we take the next big step to create a park shaped by the input of thousands of Lexingtonians who graciously shared their knowledge, ideas and vision for this world-class park."
The public park will include a large permanent stage and performance lawn, children's play areas, water features, a dog park, art installations, and an actual emergence of the Town Branch flowing through the space.
"This is a great day in downtown Lexington," Mayor Linda Gorton said. "Town Branch Park will be a place of community celebration, a place to bring your children and your visitors, a place to enjoy a brisk walk or an evening stroll. Thank you to the many people who have made this possible, especially Ann Bakhaus, who has led this effort with determination and grace."
Construction is anticipated to be completed in the summer of 2025.