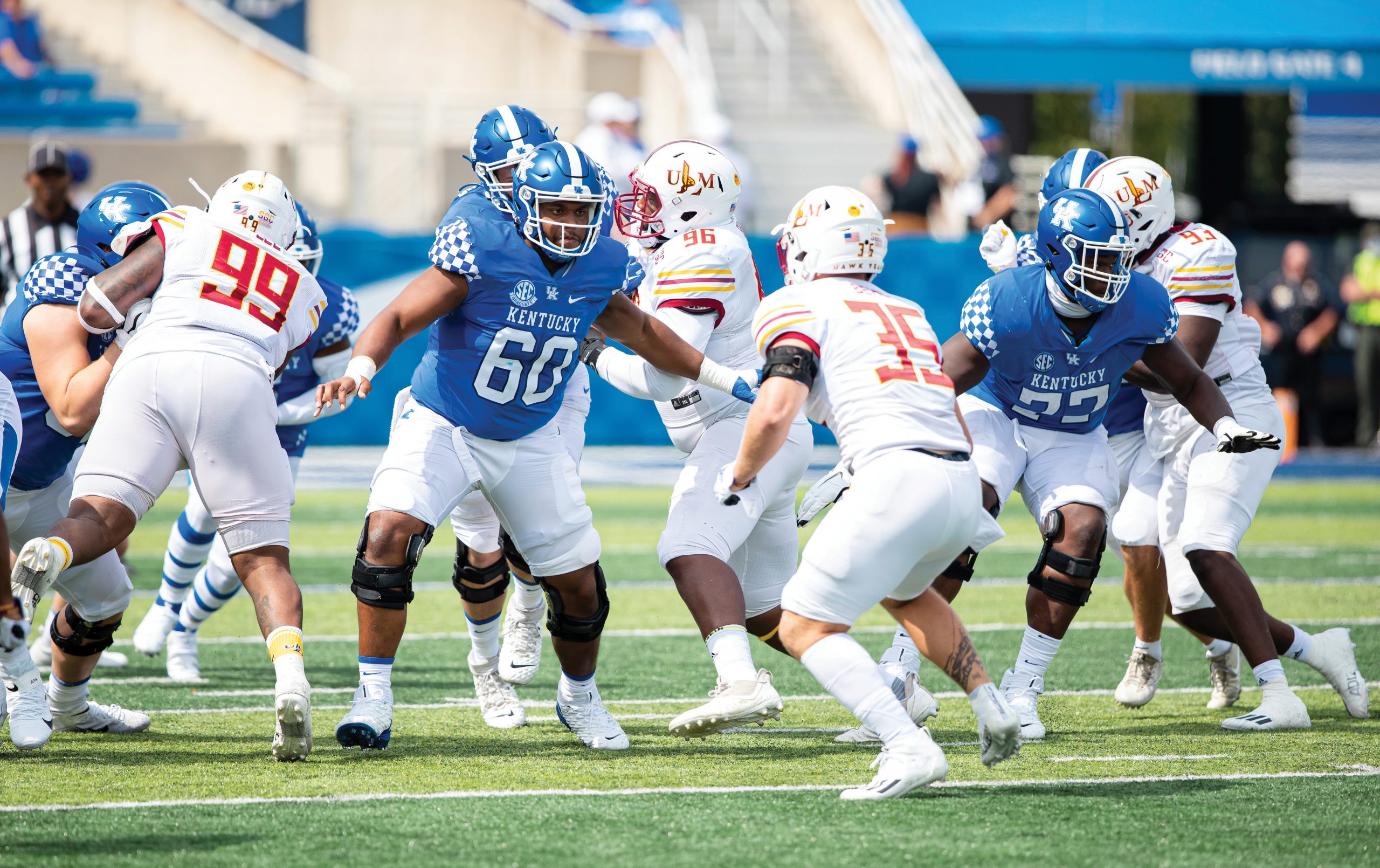 Sports wagering industry experts will be watching to see if Kentucky's approach to a fast-growing business kicks off smoothly in September when it becomes the 37th state with legal betting. How many customers, especially new ones, will use the platforms? And longer term, will a younger cohort become participants?
Kentucky will permit 18-year-olds to bet as well as allowing betting on esports, a category that has the interest and dollars of a large swath of potential customers.
State officials expect some $23 million in fees and tax revenue annually, they said in July while signing temporary rules that let sports betting begin Sept. 7. When the Detroit Lions and Kansas City Chiefs kick off the 2023 NFL season that Thursday night, nine horserace facilities with parimutuel betting may begin taking in-person sports bets. Three weeks later, on Sept. 28, online operators who've contracted with the nine sites may take bets from adults via apps used within Kentucky state boundaries, and that is where most wagering will happen.
Digital geofencing controls where apps can and can't accept bets. Kentuckians who bet now by app drive across state lines, sometimes pulling into the first available parking lot.
Sports gambling blossomed rapidly after a 2018 Supreme Court ruling opened the U.S. to what is a well-established industry around the world. Prior to this, Americans could find betting excitement and entertainment legally in Las Vegas or in Caribbean nations. Illegally, others sought out an extensive subculture of betting through local bookies and in recent years with online Caribbean-based operations.
When betting begins here, Kentucky will collect 9.75% tax on cash flow at in-person sites and 14.25% from the revenue that online betting platforms realize from commonwealth residents.
Estimates that tax and licensing will bring $23 million to the state treasury mean sports wagering in Kentucky will generate around $150 million in cash flow for betting platforms from an estimated $2 billion in wagering.
What will the real handle be?
Experts say state estimates likely are low, however, because those numbers come from several years ago when the first unsuccessful sports betting bills were introduced in the General Assembly.
Rep. Michael Meredith, who crafted the bill that is now Kentucky's sports betting law, said he thinks Kentucky will win business by being the only state in the region allowing people younger than 21 to bet. He thinks the state's handle will be more like $3 billion than $2 billion.
Physical retail sites conceivably could offer slightly better payouts to attract bettors due to their lower tax rates. However, experience in other states shows the vast majority of bets are made online, via smartphone apps, and that relationships between in-person and online operations result in a unified offering. Odds—and thus payouts—do differ between different online platforms, but not by much.
While the law allows up to 27, Kentucky is likely to be served by eight to 12 online sports betting providers, according to Meredith and others.
As Kentucky joins the legal wagering fray, it expands a U.S. market now growing by around 70% a year. Sports betting nationally will generate an estimated $5.3 billion in revenue for operators in 2023, according to sportingpedia.com. And that is without the three most populous states—California, Texas and Florida—where wagering is restricted to horse and dog races, jai alai and lotteries.
Legalsportsreport.com reported in mid-July that $241 billion in U.S. betting handle since June 2018 has generated $19.5 billion in revenue and $3.4 billion in taxes. Major online betting platform players are still reporting losses on their bottom lines, but the competition to acquire market share is fierce because the growing business is forecasted to be profitable by around the end of the year and will continue expanding.
To get slices of the commonwealth's nine-figure revenue pie, betting platforms entice new customers to open accounts, deposit money and place bets with "bonus" and "match" money. Various versions of this site credit include "free bet," "no-deposit bonus" and "risk-free bet" money.
As this is written, Caesars, FanDuel and BetMGM were offering "risk-free bet sign-up bonuses" of $1,250 and $1,000. DraftKings and Superbook were offering deposit-match sign-up bonuses of $1,000.
They foot such customer acquisition costs—a key reason for present unprofitability—because similar to other businesses categories, many customers who have good first experiences will lock in long term with a provider, potentially for their adult lives.
Pew Research finds one in five Americans bet on sports in the past year, and women placed around one in six of those sports bets.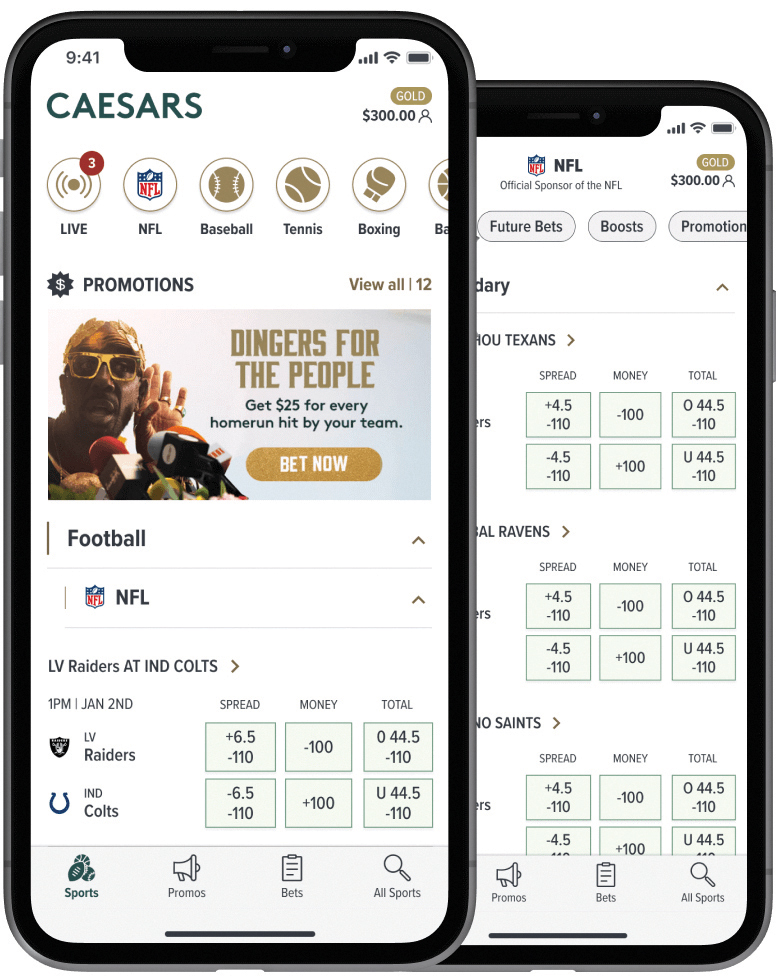 Partnerships benefit both sides
Kentucky's law initially is permitting each of nine existing horseracing sites in the state to obtain licenses to provide in-person retail sports betting beginning Sept. 7. Licenses cost $500,000.
Those nine retailers may each contract with up to three online betting providers, referred to as "skins" for the license holders. Beginning Sept. 28, the skins may provide sports betting online to people within Kentucky's boundaries.
Most online providers are extensions of longstanding legal operations in Nevada, brands such as Caesars Sportsbook, BetMGM and WynnBET. Those experienced providers are applying their wagering culture expertise in what has been a race for customers since the 2018 Supreme Court ruling.
Other top eight online U.S. sportsbooks include Barstool, PointsBet and BetRivers/SugarHouse.
Linkups between Kentucky sites and online providers are of mutual benefit. State license holders give providers, which they vet for Kentuckians, access to a new market that is likely to grow, while the online operators provide expertise and efficiency in standing up retail betting and providing a good customer experience.
Trusted brands on each side are seeking out one another for alignment.
Among the announced deals, Caesars Sportsbook will be a sports betting partner of Keeneland and Red Mile for retail wagering at The Red Mile in Lexington. Churchill Downs Inc. is partnering with FanDuel.com and DraftKings to bring sports wagering to its new Derby City Gaming in downtown Louisville, where historic horseracing machines currently offer slot-machine-like wagering; CDI also provides HHR machines at its Turfway Park location in northern Kentucky and Ellis Park in Henderson.
CDI has online horserace betting with its TwinSpires.com division. TwinSpires.com became a sports betting platform in legal states for a while but decided last year to rein in operations to horserace betting only, citing the strong competition in a crowded sports wagering field.
Sports betting revenue can be tricky to forecast for a variety of reasons, said Steve Bittenbender, a Louisville journalist who specializes in sports betting. It can vary depending on what products sports books are promoting and offering incentives for. And great outcomes for a home team tend to be costly for sports books serving the team's fans, he said.
For example, should the University of Kentucky basketball team win the national championship in April 2024, so many UK fans likely would be betting for that outcome that sports books in the state would lose money for the month, Bittenbender explained.
Evolving markets
When Ohio began sports betting in January, handle in adjoining Indiana dropped nearly 15%, he said, because Ohio bettors no longer had to cross the state line to place their wagers. Yet cash flow for Indiana operations did not fall a corresponding amount because the online platforms were successful in focusing on "proposition" bets within a game that were bundled into multibet "parlay" wagers that are more difficult to win.
States change their tax rates, such as Ohio increasing in July from a 10% to a 20% tax on revenue or Tennessee changing from a 20% tax on revenue to a 1.85% tax on handle, Bittenbender noted. Ohio's tax rate increase might benefit the Kentucky operations that begin in September, he said, as Ohio books adjust their odds to seek higher revenue.
While 95% of wagering is on the major sports—football, basketball and baseball—states also sometimes develop niche interests. For example, in Colorado people were betting on professional table tennis, which became popular during the pandemic.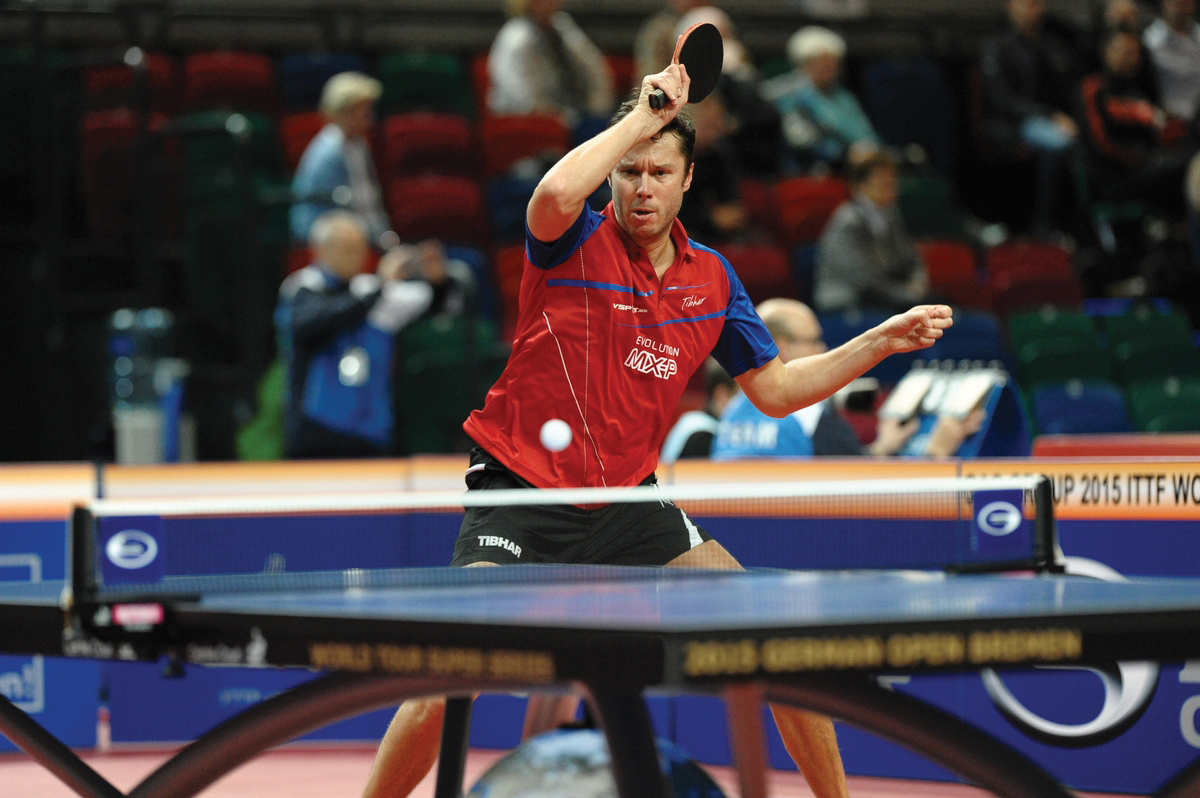 As for esports, its full realization as a betting category will require overcoming some issues, said Michelle Fischer, a Louisville-based vice president with SIS Content Services, a global online betting content provider whose first and foremost category is horseracing.
Video game esports is phenomenally popular with tournaments that attract tens of thousands of viewers and offer millions in prize money, but the games, tournaments and their platforms are not designed yet for compatibility with betting platforms, Fischer said.
Gaming occurs in large part through accounts on the Steam and Twitch digital platforms, which result in latencies of up to 12 seconds; sports betting platforms greatly prefer to work with information that has less than a second latency, Fischer said. So that wagering platforms can offer accurate odds, she said, esports needs to improve confidence in its overall data regime, regulation of players, in-game oversight and perhaps the time-frame format of games and tournaments.
Esports has been very successful at creating enjoyment for gamers, but it is not currently structured for betting compatibility.
"Esports will be down the road," Fischer said. "I do feel sure that we will get there with esports because that's where the young customer awaits to enter the industry. And there will be a lot of other sports coming on."
"It's a very, very competitive marketplace"
Gabe Prewitt is vice president of racing and sports wagering operations at The Red Mile in Lexington, which is one of Kentucky's nine sites that will begin retail operations Sept. 7. Prewitt said he is getting a lot of positive feedback and feeling excitement and energy in the community.
Lexington is a big sports town but because locations near state borders have tended to have higher levels of business, The Red Mile operation will have to put a special focus onto making the betting experience as good as possible, Prewitt said.
The Red Mile expects success in converting some of its existing harness racing and HHR machine bettors to sports wagering, he said, and no doubt will place some focus on promoting prop betting and parlay betting to customers.
The Red Mile and Keeneland feel fortunate to have an experienced leader in the industry like Caesars as a partner, Prewitt added.
"It's a very, very competitive marketplace. That's why we're so happy to have a professional partner in Caesars that knows that market very, very well," Prewitt said, "Obviously, customers have many different avenues they can choose to make their wagers."
While the retail sites will strive to offer bettors a good experience, they do anticipate mobile wagering to form the lion's share of how the handle comes in, he said. It is a universal trend that customers want everything at their fingertips, and horseracing continues to work to make mobile parimutuel betting easier and easier.
Growing the online sportsbooks
There are many mobile betting platform options doing business in Kentucky and preparing for the commonwealth's move into legal sports wagering. The website BetKentucky.com, which is operated by a consortium of wagering companies, lists at least a dozen major operators. It offers guides on how to bet—on horses as well as other sports—and how to read odds, different types of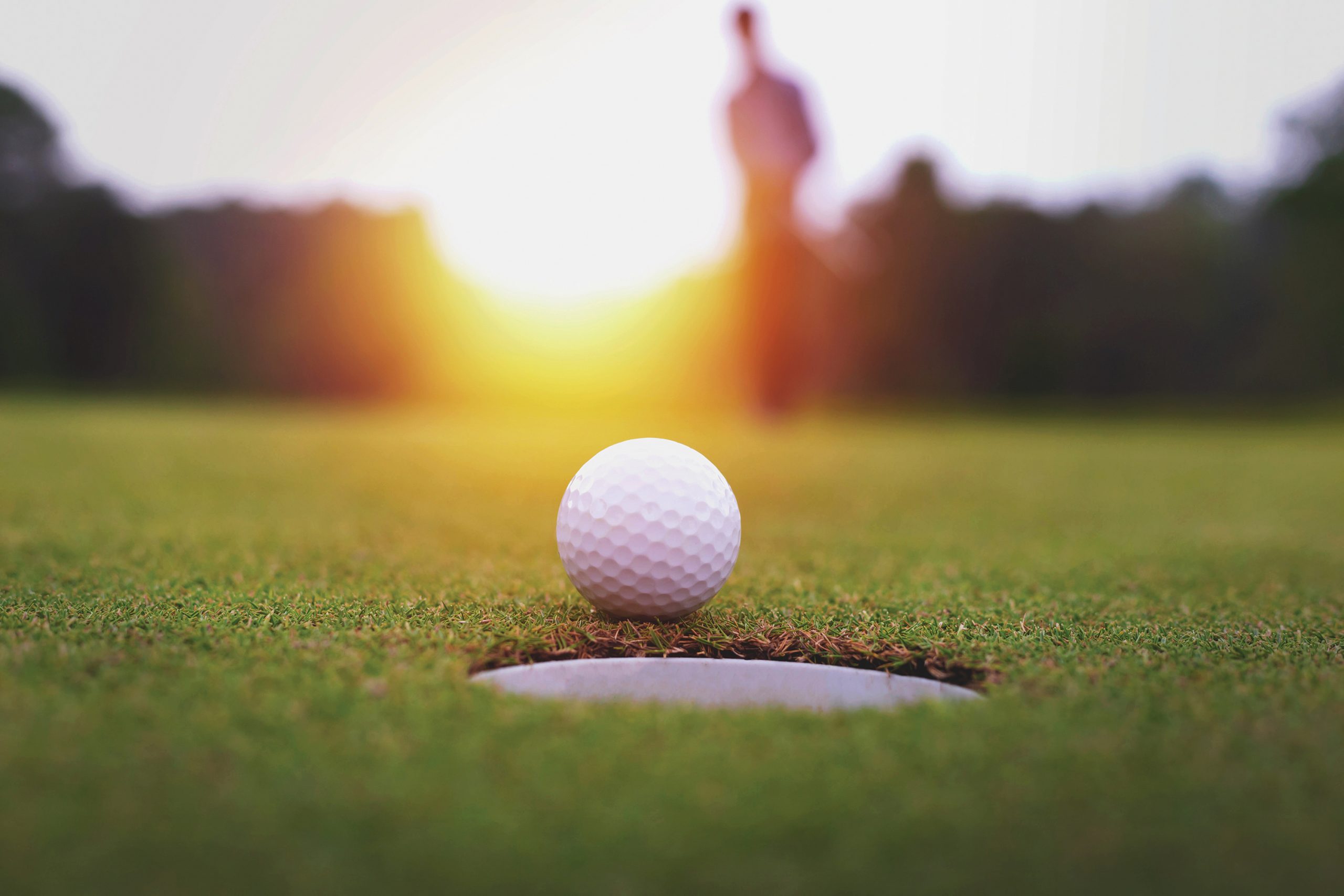 bets, how to choose and create accounts with sportsbooks, the most popular bets to make, and how to use and redeem Kentucky promotions responsibly and to their maximum benefit.
In the first quarter of 2023, BetMGM reported net gaming revenue of $470 million, which is a 76% increase from 2022. DraftKings grew its first-quarter revenue 84% from 2022.
Entain, the 50% owner of BetMGM along with MGM Resorts International, paid $160 million in mid-July to acquire Agstron Sports analytics so that it will be able to offer more and better parlay betting options to the fast-growing American sports betting market.
"The most profitable way to make money on sports betting involves a disciplined approach, analyzing data, shopping for the best odds across multiple sports and events, and employing bankroll management strategies," BetKentucky.com advises. "We always recommend betting only what you can afford to lose."
Meredith, who in private life is a banker, said he advises approaching betting as a form of entertainment. He sets an overall limit for himself and if he loses that, it was the cost of entertainment.