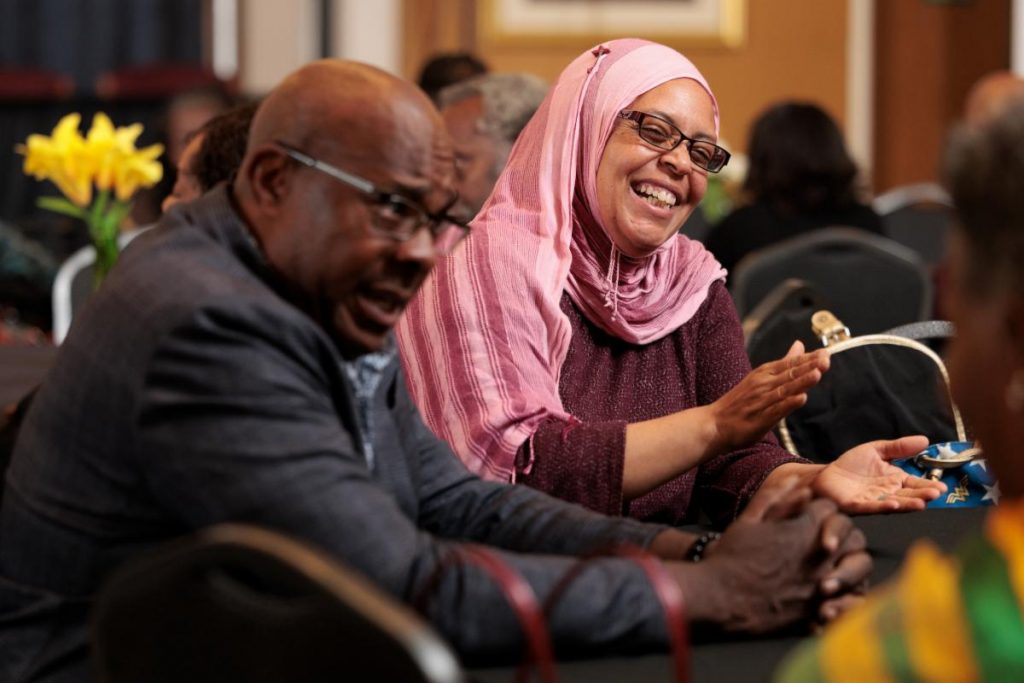 FRANKFORT, Ky. — Kentucky State University hosted the 25th annual Small, Limited-Resource, Minority Farmers Conference at the Harold R. Benson Research and Demonstration Farm from Nov. 16-18, 2023.
A total of 196 people registered for three-day conference, which aimed to provide small farmers and producers the opportunity to learn from and network with Kentucky State University personnel, industry professionals, and other farmers.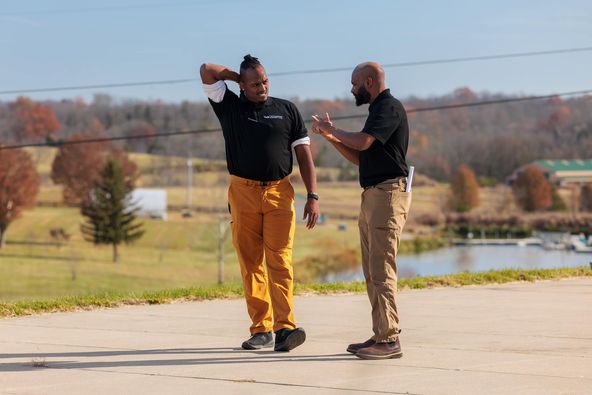 "This year's conference was very impactful," said Edwin Chavous, small farmer outreach training and technical assistance coordinator. "After working with colleagues to plan a conference, it feels good to hear remarks from farmers about enjoying the conference and the information they've received."
Programming included presentations on topics such as drone usage in agriculture, how to feed and manage cattle in the winter, mental health resources for farmers, water quality, and more.
"Together, we sow the seeds of progress, cultivating a future where small minority farmers and all farmers thrive," said Dr. Koffi C. Akakpo, KSU's President. "[KSU] remains committed to fostering sustainable agriculture, equitable opportunities, and a resilient farming community in the Commonwealth. Our collective efforts today pave the way for a more comprehensive and prosperous tomorrow."
Kimberly Field, a Kentucky Department of Agriculture (KDA) employee who presented on KDA's Forage Testing Program, stressed how important the conference is for farmers.
"[Small farmers] have to do more with less, so they have to know how to do it," Field said. "These programs really help answer a lot of their questions."
Farmers Judy Greene-Baker and Walter Greene have been farming for about five years and attending the conference and Kentucky State's Third Thursday Thing sustainable agriculture workshops for about three years.
"Some of the things we learned here several years ago helped us progress to where we are now in our farming operation," Greene-Baker said. "There's always some new innovation when it comes to farming, and this is a good place to hear about it."
It's not only newer farmers who learn at the conference. Jane O'Tiernan has been coming to the conference since it began and said she still learns new processes every year.
"Things have changed so I keep coming because I learn new information," O'Tiernan said. "There's new developments, there's new people always coming."
"[Farming is] gratifying but very challenging," said Madison County farmer, Eymlin Brooks. "But a lot of those challenges are being alleviated by coming to these conferences. We come to KSU's Third Thursdays, we come to the farmers conferences, and all the educational references that are available for us to take advantage of." Brooks and her husband began farming in Kentucky about six years ago.
In addition to Kentucky State personnel, farmers connected with more than 20 vendors, including U.S. Department of Agriculture divisions, Community Farm Alliance, Organic Association of Kentucky, and more.
Trevor Claiborn, representing Black Soil Kentucky and the USDA Discrimination Financial Assistance Program, said the conference helps vendors network with each other and spread awareness about their resources.
"This is a historical program at Kentucky State University," Claiborn said. "It's very important that people know about it and come support it because not only are you supporting [Kentucky State University], but you're also supporting the small farms and the producers we represent and try to help."
Join Kentucky State University and its Cooperative Extension Program for the 26th Small, Limited-Resource, Minority Farmers Conference in November 2024 and for the Third Thursday Thing each month. For information about small farm outreach, attending upcoming Third Thursday Things, and additional programing at Kentucky State University, please contact [email protected].