Minimum wage for PMC employees raised to $9 per hour
PIKEVILLE, Ky. (Oct. 3, 2014) – Unlike the major layoffs at national hospitals that have recently dominated headlines, Pikeville Medical Center (PMC) has managed to both keep its full staff as well as offer pay increases.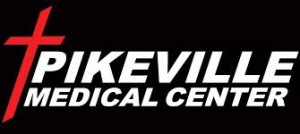 At a series of meetings held recently with PMC employees, President/CEO Walter E. May announced that effective Oct. 1, not only will there be no layoffs, but a three percent pay raise will be given to all hourly employees.
It was later decided that PMC employees who are salaried but not in management and earn a salary of less than $100,000 will also receive the three percent raise. For management employees and the salaried employees who earn greater than $100,000, they will continue to participate in the quarterly bonus program. A recent employee survey indicated that while the bonus program worked effectively for a period of years, the employees now wanted a raise rather than the continuation of the bonus program.
In addition to the announcement regarding raises, May also stated the minimum wage for anyone working at PMC would be raised to $9 per hour.  The increase and raises were given to employees in spite of the tough economic times resulting from various changes with insurance companies and government regulations. They were also given when the region has been hard hit with serious economic consequences as a result of massive layoffs of coal miners and mine closures.
"It's going to be challenging to balance the budget in order to be able to sustain these raises, but we recognize and have always known that our employees are what make us different. Great people work at PMC. We are going to have to make adjustments to be able to meet the additional financial burdens on the hospital, but we believe that it can be done with attention to all matters," May said.
"With the cost of living increased and student loan payments, this raise will be a tremendous help to my family and for that, I am truly grateful to Mr. May and PMC and for what it stands," said Jonnica Bryson, public relations secretary. "It is a blessing to be a part of an organization that continues to grow and care for both its patients and employees."
In addition to the raises that were announced in the meeting, financial information was shared with the employees regarding the anticipated downturn in revenue.
The groups were shown various changes in reimbursement and the effect of the Medicaid Managed Care Organizations, which will decrease income for the hospital by more than $35 million in the new fiscal year, which started Oct 1.
Chief Operating Officer Juanita Deskins pledged to continue the progress of the hospital while always focusing on its mission to provide quality regional healthcare in a Christian environment.