Event is Oct. 23 in Paducah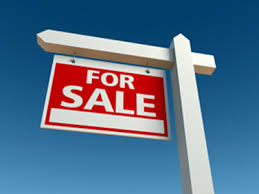 FRANKFORT, Ky. (Oct. 10, 2014) — A workshop for real estate agents and architects interested in learning more about marketing and selling historic properties, while also earning continuing education credits, will be held from 9 a.m. to 2:20 p.m. on Oct. 23, at River Discovery Center in Paducah.
"Historic Preservation 101 for Real Estate Professionals" will allow real estate agents to earn four credit hours (two law) offered through the Kentucky Real Estate Commission, and architects can earn four health, safety and welfare learning units offered through the Central Kentucky Chapter of the American Institute of Architects (AIA).
The workshop will include instruction in common architectural styles, researching historic buildings, practical preservation concerns, Secretary of the Interior's Standards, federal and state historic rehabilitation tax credits, easements, tax considerations and local ordinances. Presented by Preservation Kentucky, and sponsored in part by Corn Island Archaeology of Louisville.
Cost is $55. The registration deadline is Oct. 17. For more information go to http://goo.gl/63wxSr or www.heritage.ky.gov.