Committee expected to vote on ordinance on Thursday
LOUISVILLE, Ky. (Dec. 1, 2014) — The Louisville Metro Council's labor and economic development committee is expected to vote on Thursday on an ordinance to raise the minimum wage.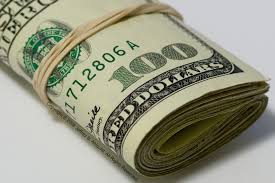 The proposed wage hike would raise the minimum wage to $8.10 on July 1, 2015, $9.15 on July 1, 2016 and $10.10 on July 1, 2017.
If the ordinance passes it could go to the Council at its next meeting on Dec. 11.
Five Democrats on the Council—Attica Scott, Barbara Shanklin, Cheri Bryant Hamilton, David James and Tom Owen—filed a proposed ordinance in September to raise the minimum wage.
Several Louisville businesses—such as Greater Louisville Inc., Mesa Foods and Packaging Unlimited—have expressed concern that raising the minimum wage will adversely affect business and result in lost jobs.