Three stakeholder sessions to be held across the state
FRANKFORT, Ky. (Jan. 9, 2015) — The Kentucky Workforce Investment Board (KWIB) is developing a recommendation for Governor Steve Beshear regarding the designation and/or re-designation of regions and local workforce areas as required in the federal Workforce Innovation and Opportunity Act.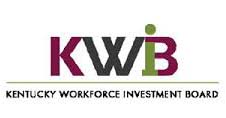 As part of this process, the KWIB will host three stakeholder sessions in Hopkinsville, Frankfort and Hazard to gather feedback from across the state.
These stakeholder sessions have been designed to share the initial recommendations and the process used to develop them and gather feedback from key partners and customers of the public workforce system. The feedback gathered in these sessions and other public comment processes will be taken into consideration in finalizing the recommendation.
Stakeholder sessions:
Feb. 3, 2015: Hopkinsville, James E. Bruce Convention Center, 303 Conference Center Drive, Hopkinsville.
Feb. 4, 2015:  Frankfort, Kentucky Transportation Cabinet, 200 Mero St., Frankfort.
Feb. 6, 2015:  Hazard, Hazard Community and Technical College, 1 Community College Drive, Hazard.
Schedule for all sessions:
9:30-11:30 a.m., Local Elected Officials Special Session
12:30-2:30 p.m., Local WIB Members Special Session
3–5 p.m., Community Stakeholders Open Session