Four grants total $187,450
FRANKFORT, Ky. (Jan. 30, 2015) — The Kentucky Workforce Investment Board (KWIB) and the Kentucky Education and Workforce Development Cabinet (EWDC) today announced the recipients of four industry partnership grant awards totaling $187,450.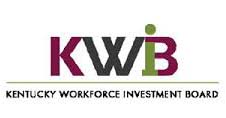 Grants are designed to encourage Local Workforce Investment Boards (LWIBs), local employers and system stakeholders to plan for the expansion and/or start-up of industry-led, sector-focused and business-driven partnership projects. Two kinds of grants were available: support/enhancement grants to create new or expand the capacity of existing partnerships, and training grants to provide direct support of skill development efforts prioritized by the partnership.
West Kentucky Workforce Investment Board (WKWIB)
WKWIB received a $37,450 grant to partner with the I-69 Industry Alliance to expand the scope of its operation and membership. The alliance, formerly the Madisonville Area Manufacturers Association, provides training and support for employers in the light manufacturing sector, which WKWIB has identified as having the potential for significant, near-term growth.
In general, light manufacturing refers to a business where all processing, fabricating, assembly or disassembly of items takes place within an enclosed building. Light industries include companies that make items such as food, electronics, home accessories, plastics and automobiles.
When completed, the I-69 corridor will run through Lyon, Caldwell, Hopkins, Webster and Henderson counties in western Kentucky. The Alliance plans to recruit members from the adjacent counties of Marshall, Livingston, Crittenden, Union, Daviess, McLean, Muhlenberg, Christian and Trigg to develop a regional light manufacturing focus to encourage other industries to locate in the area.
The I-69 Industry Alliance will use the grant to hire a consultant to assess the training and support needs of the light manufacturing sector in these counties; create a coordinated outreach and recruitment campaign to broaden its membership; and refine current networking and communication strategies to effectively serve the regional membership.
KentuckianaWorks
Kentuckiana Worls received a $50,000 grant to partner with the Health Careers Collaborative of Greater Louisville to support the upcoming launch of a one-stop center for health care job seekers called the Kentucky Health Career Center. The collaborative of local health industry organizations, secondary, post-secondary and higher education institutions, community-based organizations and health care providers identifies potential health care workers and supports career pathways to meet the needs of health care institutions.
The grant will be used to hire a coordinator for the collaborative, launch the Kentucky Health Career Center, develop career pathway materials and establish entry-level credentials for health care workers.
Barren River Local Workforce Investment Board and the Franklin Simpson Industrial Authority
Rceived a $50,000 grant to partner with the Southcentral Kentucky Community and Technical College (SKYCTC) and the Barren River Development District to address the need for skilled workers in advanced manufacturing jobs in the area.
The grant will be used for an advanced manufacturing technician (AMT) training program that would allow graduating high school seniors and other candidates to work for a sponsoring employer while earning their technicians' degree at SKYCTC. The grant will help the group establish the Advanced Manufacturing Technician Program, hire a project manager, identify potential graduating students for the apprenticeship program and coordinate employer selection.
Green River Area Development District (GRADD) and the Greater Owensboro Regional Alliance for Education (RAE)
GRADD and RAE received a $50,000 grant to fund the No Worker Left Behind: Growing a Diverse Workforce for a Competitive Economy in the Advanced Manufacturing and Automotive Sector. The project will assure the continued viability and expansion of advanced manufacturing in the targeted areas of Daviess, Hancock, Mclean and Ohio counties, and provide a pipeline of well-prepared entry-level workers. It will also help the industries to develop a diverse workforce from non-traditional groups that are underrepresented such as females and minorities.
The grant will be used to collect and analyze data to identify current and future training needs; research and implement strategies to increase diversity in employment; and develop a long-term plan to address these issues.
Industry partnership applications had to specify a state or regional targeted sector. The state sectors, as detailed in the strategic plans WORKSmart Kentucky and Kentucky's Unbridled Future, are automobile, aircraft, advanced and/or sustainable manufacturing; transportation, distribution and logistics; business services and research and development; health care /social assistance; energy creation and transmission; and technology — life sciences and data centers.
Related news:
State offers industry partnership grants totaling nearly $300,000
State awards $50,000 in Quick Start industry partnership grants