Rate was 6.8 percent in December 2013
LOUISVILLE, Ky. (Feb. 12, 2015) — The unemployment rate in the Greater Louisville region was 4.8 percent in December 2014, the lowest it has been in 10 years, according to The State of the Louisville Regional Labor Market, released today by KentuckianaWorks.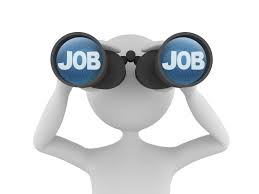 The unemployment rate in the region—Bullitt, Henry, Jefferson, Oldham, Shelby, Spencer and Trimble counties in Kentucky and Clark, Floyd, Hamilton, Scott and Washington counties in Indiana—was 6.8 percent in December 2013 and 5.1 percent in December 2004.
Since 2013, the region has added 9,130 new jobs, with 33,943 more people working in December 2014 than in December 2009. The report shows the Louisville region's average annual inflation-adjusted wage continues a slight upward trajectory over the last five years, at a steady $3,000 per year higher than Kentucky as a whole.
Most job openings for the three months from October to December 2014 were in healthcare, information technology and business, with most living-wage occupations requiring a bachelor's degree or higher. With more than 800 job postings from October to December 2014, registered nurses were the most highly sought-after employees.
With nearly 800 job postings in the same period, tractor-trailer truck drivers were the second most sought-after employees. Many of the top jobs do not require a college degree, but few of the top jobs above a living wage ($36,795 for a family of two adults and two children, without childcare expenses, in Jefferson County) require less than an associate degree.
According to the report, employers continue to seek candidates with communication, organization and customer-service skills. Above that, the top three specialized skills sought by employers between October and December 2014 were accounting, patient care and sales. For the fourth quarter, employers were looking for employees with skills in the Microsoft Office software programs.
KentuckianaWorks will release the next quarterly report in May.
Related news:
Jobless rates down in all 120 counties in December 2014
Kentucky's unemployment rate drops to lowest rate in more than six years