Spent most of her career at Bremen Elementary School in Muhlenberg County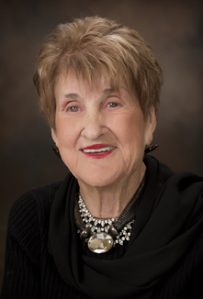 FRANKFORT, Ky. (March 2, 2015) — Retired Muhlenberg County educator Mary K. Armstrong, of Central City, will be inducted into the Gov. Louie B. Nunn Kentucky Teacher Hall of Fame at 1 p.m. on Tuesday.
A native of McLean County, Armstrong began her teaching career in Benton in a two-room school in 1940. She taught grades five through eight at Church Grove Elementary School until 1941.
Her teaching career was put on hold when she moved to Evansville, Ind., and began working at Briggs Aircraft Factory during World War II. After marrying a WWII veteran and raising their two sons, Armstrong returned to college and to her teaching career.
In 1953, she began teaching at Bremen Elementary and continued to teach at the school until she retired in 1999. She remained active in the Muhlenberg County School District as a substitute teacher until 2011.
During her years as a teacher, she graduated from WKU with a Bachelor of Science degree in 1958, earned a master's degree in Guidance in 1962, earned a Standard Elementary degree in 1964, and completed her Rank I in 1977.