Attorney-client relationship ethics create management issue for firms, pose dilemma for lawyers entering public sector
By Mark Green
Legal ethical tenets such as nondisclosure of a lawyer-client relationship are permanent, even when an attorney later seeks a public office whose ethical tenets mandate maximum disclosure.
Attorneys can find themselves walking a fine line. Although providing many legal services necessarily requires disclosing a client relationship to represent their interests, beyond those activities the ongoing obligation is against revealing it.
Attorney-client relationships are often part of public records – in all court proceedings, and required filings for many financial documents and real estate transactions. Despite the availability of open public records for all to see if they would bother to look, the nondisclosure obligation remains.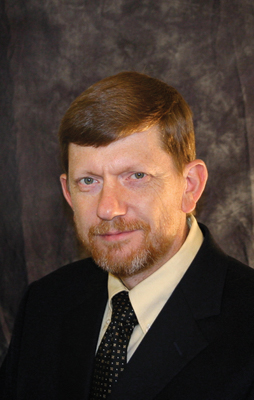 "The confidentiality rule is forever," said John Bickers, a professor at the Chase College of Law at Northern Kentucky University who teaches professional responsibility courses.
Kentucky attorney general candidate Andy Beshear found himself between the ethical pincers late last year when a state newspaper wanted him to disclose which candidates he had represented in dealings with the state attorney general's office. He had represented at least one client, a Miami, Fla., company, that settled an action brought against it after Kentuckians alleged unfair trade practices, according to public records.
Ongoing professional responsibility would generally prevent a future Attorney General Beshear from acting against the legal interest of that company or other past clients. In general, Bickers said, ethical guidelines place the legal interest of any previous clients a lawyer has represented over and ahead of those of subsequent clients.
One of Beshear's legal practice specialty areas, in fact, is representing clients who have dealings with the attorney general's office. The Stites and Harbison law firm he works for states on its website that Beshear "successfully defended clients from attorney general complaints, either securing dismissal or favorable negotiated resolutions."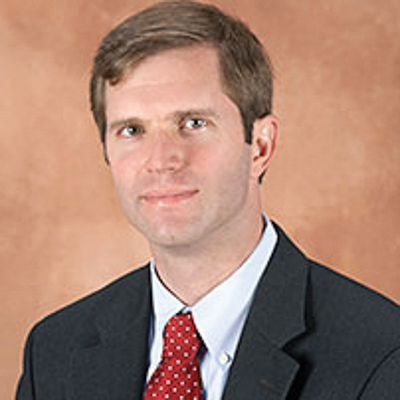 In a December article focusing on candidate Beshear's nondisclosure of clients he has represented, the Lexington Herald-Leader reports, "Stites & Harbison publicly identifies 53 of its corporate and government clients on its website. Some of those clients, such as OxyContin manufacturer Purdue Pharma, have battled Kentucky's attorney general in court."
The firm's website touts its experience handling "complaints brought by a state's attorney general" and presents Beshear as one of its two practice leaders in attorney general defense. It touts successful outcomes "through pre-suit discussions and negotiations," adding that its attorneys have "served as lead counsel in some of the largest and most recent actions brought by Kentucky's attorney general."
Ethics rule in conflicts with political interest
Beshear felt the need to respond to newspaper articles about not disclosing his clients with an op-ed commentary to the Herald-Leader saying he was "disappointed" at how the situation was presented. He would have been putting his personal interests ahead of his obligation to clients to have named them, he said.
It would be in his political best interest to disclose the identities of clients, Beshear told The Lane Report, but that would violate Kentucky Bar Association ethical conduct rules. American Bar Association advice has sometimes varied, he said, but the Kentucky Supreme Court has issued a series of guidance supporting confidentiality with regard to attorneys who have moved back and forth between private practice and public-sector jobs.
Strict confidentiality is paramount, Beshear said, to encourage clients to be as forthcoming as possible in sharing information with their attorney. "Clients expect lawyers to protect the client's interest ahead of the lawyer's," he said.
A client can lift the non-disclosure requirement by giving their informed consent. Kentucky Bar Association guidelines also allow attorneys to disclose clients in certain circumstances such as that it will "prevent reasonably certain death or substantial bodily harm," is necessary to comply with a court order, or to establish the attorney's defense against criminal charges or disciplinary action.
In his op-ed commentary, Beshear wrote that as he moved toward becoming a candidate for attorney general he worked with his firm to screen himself from interaction with the attorney general's office. He has served on his firm's ethics committee.
In a subsequent interview, he said many law firms, including Stites & Harbison, have internal committees with a specific management responsibility to avoid potential conflict between their attorneys' past and present clients' legal interests.
Disclosure can imply endorsement
Bickers explained that a primary reason a lawyer who is a candidate for political office does not disclose clients is that this implies the client is a political supporter.
"It does carry a sense that you're being endorsed, and that is an inappropriate position to put the client in," Bickers said.
Lawyers may accept or refuse to represent clients. Many public office holders are lawyers, and information about an office holder or candidate's attorney-client relationships do appear in news media reports, he acknowledged.
"But it's usually based on public record" references that are made public "in high-profile cases" that news media decide to report on, Bickers said.
Any information that is in the public record is obviously fair game for news coverage under the freedom of the press provisions in the Bill of Rights of the U.S. Constitution. Freedom of the press is enshrined as the First Amendment, and news media regularly make mention of lawyer-client relationships. News reports sometimes even focus specifically on attorney-client relationships.
Constitutional protections for an individual against self-incrimination are extended via attorney-client privilege to lawyers engaged to represent them.
Reporting on activity in the courts is a standard journalism coverage "beat." Even so, news media coverage occurs in relatively few of the millions of civil and criminal court cases filed every year plus the legal instruments such as deeds, contracts, bonds, wills and other records that can or must be filed in various public courts.
Any U.S. citizen has the right to personally inspect and news media have the right to publicly report the details of any public record, which includes a wide range of other documents regarding government activity. Attorney-client privilege professional responsibilities still apply despite the ready availability of the information.
Mum is the word
"A lawyer should not refer to a public record if it has not come to light," Bickers said. In the case of candidates, confidentiality rules aim also to prevent an attorney from suggesting any shared ideology with clients simply because of the professional legal relationship, he explained.
An attorney-client relationship can create negative associations for a lawyer who is in or is seeking public office, such as if he or she represents a client whose actions harm or cause problems for others or are perceived as unfair or inappropriate. Conversely, Bickers points out, positive associations can be inferred if an attorney's client has benefited others or is generally popular and well thought of.
Conflicting interests do arise regularly for lawyers in public-sector jobs, Bickers said, but they are usually handled internally without controversy or any public announcement. The lawyer with a potential conflict because of their previous legal practice recuses or disqualifies his or herself from participation in a decision, action or case.
It happens at all levels of government, and it is "somewhat rare" that any public announcement is made.
"Sometimes U.S. Supreme Court cases will be heard by eight or even seven justices," Bickers said. "There is no announcement, but we all understand why." ■
Mark Green is editorial director of The Lane Report. He can be reached at [email protected]