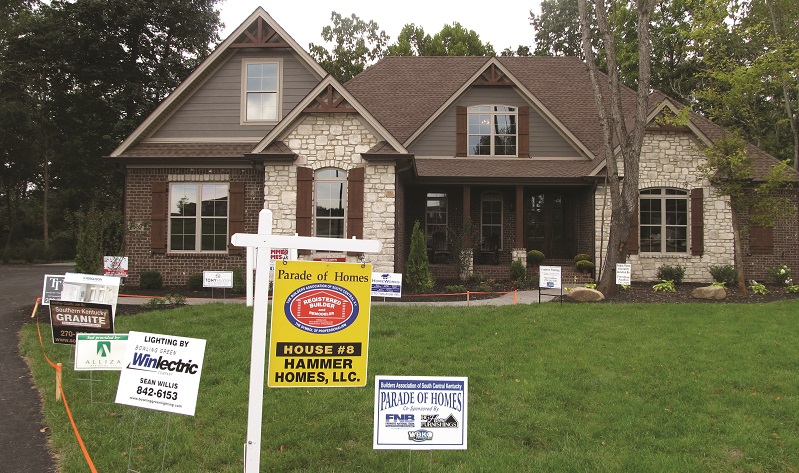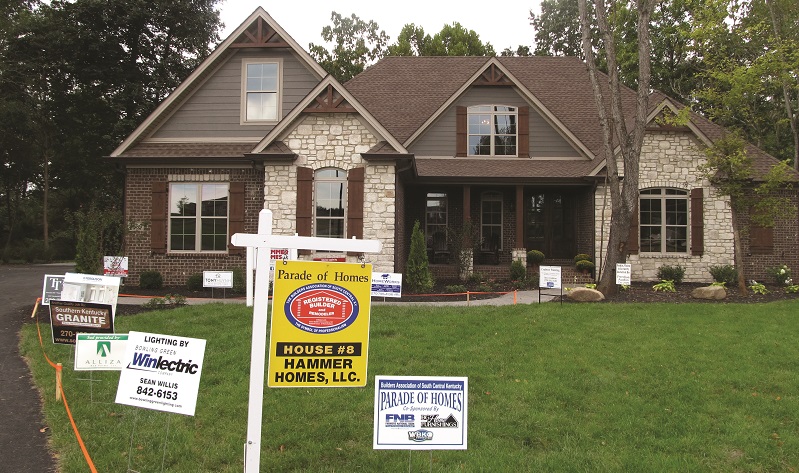 Bowling Green's housing boom is being spurred by two developments on opposite ends of town.
First is the Kentucky Transpark, a business park situated on 4,000-acres of land just north of Bowling Green. Its intermodal transportation assets, which include CSX railroad lines, trucking via the interstate and eventually an airport, are attracting projects such as last November's announcement of a $261 million expansion by Bowling Green Metalforming, an automotive body and chassis assembly supplier. In October, Bildstein Cold Rolled Steel broke ground at Transpark on what will be a $130 million facility. The north side is home also to General Motors' Corvette plant.
On the south end of town, new middle and high schools are driving demand for new lots and homes nearby – which are also strategically positioned for the commute south to Nashville.
"There's a lot of jobs there," Napier said, "but they want to come home to live in a little quieter environment, so they will make that two-hour round trip drive every day."
Metro areas economic bellwethers
Metro areas are expected to serve as bellwethers for economic recovery, and with good reason. Existing infrastructure such as transportation and sewer availability, plus a readily available labor force and plenty of jobs, usually mean they are among the first to feel the impact of any economic changes.
As noted earlier, though, growth near metro areas may be restricted by zoning laws designed to prevent urban sprawl. Although the laws may prescribe what is offered and where it can be located, it hasn't much dampened new home construction in and around Fayette County. In 2014, the city saw 687 building permits issued for single-family homes, up 34 percent from a 2011 low of 513, but still far, far below 2005 numbers of about 2,400.
Apartment buildings saw brisk growth in 2014, with a robust 506 permits issued versus 187 the previous year. Such developments have seen isolated peaks of 1,280 and 1,040 in 2008 and 2012, respectively.
Multifamily homes initially were planned as part of the 142-acre Manhattan Harbor project in Dayton, Ky., a municipality of 5,300 in Campbell County that is a bedroom community to Cincinnati. However, soft demand left banks doubtful, said Michael Giffen, Dayton's city administrator, and they instead green-lighted a 27-unit section of single-family homes starting at $1 million.
Although Campbell County's median annual household income is around $54,000, banks and builders alike felt little hesitation about offering pricey homes. Market analysis showed buyers working in Cincinnati's urban core, home to General Electric, Kroger, PNC Bank and other big companies, would grab the lots to enjoy Kentucky's pace of life and river views.
"Even though they're substantially higher than just about anything else in the area, I think they're going to do pretty well," Giffen said. "Six months into the game, I don't think anyone is unhappy with how they're moving."
As of October 2015, five homes were completed with one sold and construction on a pre-purchased sixth home underway. Roughly 15 lots have been sold at $250,000 each, Giffen said.
Strong lot sales have even convinced banks to go ahead and finance the multifamily portion. Construction on two additional sections, one with high-end apartments, the other with townhomes and patio homes, is scheduled to begin this summer.
Rebuilding the workforce
Another indicator of the Kentucky's construction industry recovery is the recently formed partnership between the Home Builders Association of Lexington and its counterpart, the Northern Kentucky Builders Association. Dubbed the Building Institute of Central Kentucky, the institute offers two-year training programs in HVAC, plumbing, carpentry and facility maintenance and a four-year program for electricians. It builds on an existing NKBA program, which has offered classes since the 1960s, Johnson said.
For Louisville, the Ohio River Bridges Project downtown and 7 miles upriver in Prospect, plus the addition of a couple of hotels in the last few years, has put a strain on the city's available supply of construction workers for new homes.
Although these workers would have seen an almost 30 percent increase in new home starts from 2011 (634) to 2014 (982), the real growth in Louisville is in the multifamily market. Buildings with five or more units saw the largest uptick in over a decade, jumping from 360 in 2011 to 1,375 in 2014.
The rise of multifamily homes is seen as an indicator that millennials are opting to rent versus buy. A generation ago, Weiss said, people graduated from college, rented for a while and then bought a home a few years later when they wanted to start a family.
"Back in the early 2000s, credit was such that people could come out of college in their early 20s and, boom, buy their first house right away," he said. "Perhaps we've gone back to the earlier definition of a first-time homebuyer."
If millennials are believed to be renting longer today than they were a decade ago, it still means single-family homes starts – still below 1,000 annually – could see an increase down the road, Kavanaugh said.
"We're not at a new normal," he said. "In the next two to five years, we'll mostly likely see 3,000 more (annually) than what we're building in our five-county area now."
So far, at least where Louisville is concerned, the supply has not caught up with the demand. Kavanaugh said there is huge demand and historic low supply, with builders struggling to catch up to pre-recession levels. He attributed the bottleneck to two factors.
"One is the reluctance of builders who made it through the depression to take out a lot of spec loans," he said. "The second reason is a lot shortage. Since 2007, there have been no new lots created, in Louisville and statewide.
"Banks are not interested in making development loans, and developers aren't interested in taking them. I think that ends up part of the reason we're a little sluggish."