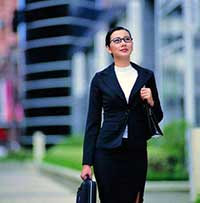 Who are the outstanding Kentucky businesswomen that readers of The Lane Report should know about? Is she a mover and shaker, an influencer, a strong leader, a respected expert in her field? The Lane Report would like to hear your nominations for a Kentucky businesswoman who is making strides under the radar or is a little known success story.
The Lane Report will collect the list and choose an outstanding businesswoman for a feature story in our August magazine.
Please email your nominations to [email protected] or [email protected].