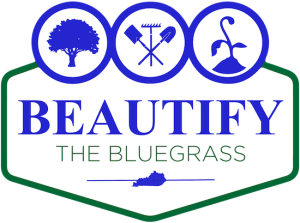 FRANKFORT, Ky. (Oct. 12, 2017) – Gov. Matt Bevin today announced the community of Paintsville as the winner of the 2017 "Beautify the Bluegrass" competition — a statewide initiative calling on Kentuckians to come together to make their hometowns shine.
The Paintsville/Johnson County Trail Town Committee rallied local volunteers to repaint city hall and five other downtown buildings, refurbish Paint Creek Park, and manicure/landscape public flowerbeds and abandoned properties.
"Congratulations to the citizens of Paintsville and Johnson County," said Gov. Bevin. "Already, other Kentucky cities have taken notice of what has been done there and said: 'We are going to do that in our community.' That's exactly the kind of contagious activity we hoped would happen, where good things capture the fascination of people and start to spread."
Gov. Bevin and Lt. Gov. Jenean Hampton will host a catered barbecue (not provided at taxpayer expense) in Paintsville to celebrate the community's achievement — at a date to be determined.
"Our committee knew we wanted to do a project in our community; and when we heard Gov. Bevin issue the 'Beautify the Bluegrass' challenge, we were all the more energized," said Paintsville/Johnson County Trail Town Committee member Laura Pack. "Our projects have done so much for our feeling of community here in Paintsville. It is great to have bright, freshly painted buildings and a refurbished park, but even better than that is the good vibe that has been created as we all worked together. Our feeling of community has been greatly strengthened through this project."
The cities of Island (McLean County) and Corbin (Whitley/Knox Counties) received honorable mention in the competition. Island transformed an abandoned hardware store into a new retail facility, adorned with a mural celebrating the town's history. Corbin brought together numerous community groups to clean up litter on State Highway 312 and other local roadways.
"Selecting a winner for the 2017 'Beautify the Bluegrass' contest was not an easy task," said Gov. Bevin. "Thank you to all of our outstanding applicants; and thank you for everything you do day in and day out to beautify your communities and make them shine."