By Susan Gosselin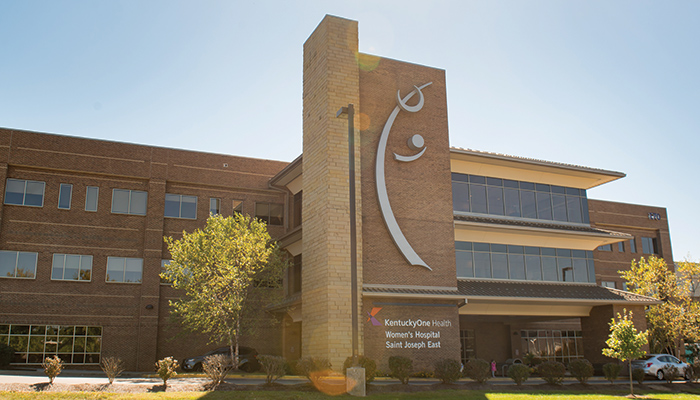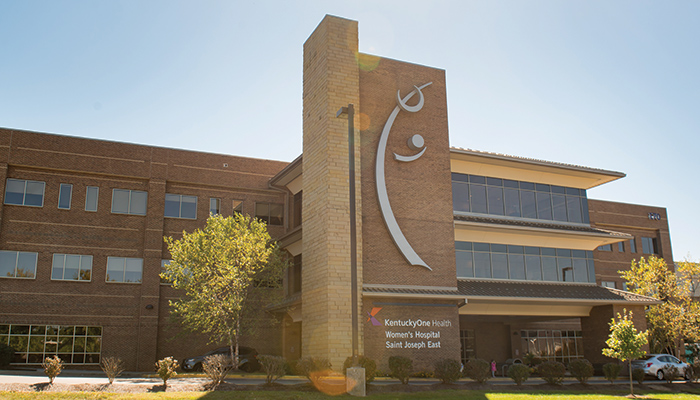 Thanks in large part to expansions in Central Kentucky, the state's health care industry, like much of the nation, is growing, and it is not showing signs of slowing down anytime soon.
In fact, according to the Bureau of Labor Statistics, nearly a third of the projected increase in the state's jobs in the 10 years between 2012 and 2022 will be in the healthcare and social assistance sector. Broken down to the state level, BLS projects an increase of 25 percent in Kentucky, an employment spike that translates to 13,300 new jobs for health care support occupations and 25 percent, or just over 19,990 jobs, for health care practitioners and technical professions.
That growth, according to a recent report from the Kentucky Center for Economic Policy, is driven by demographics and health care access. By 2030, the institute projects that Kentucky will have 1.3 million people age 60 and over, a population increase of more than a quarter over the state's 60-plus population in 2010.
The organization traces increased demand to the improved healthcare access brought about by the Affordable Care Act, which dropped the number of uninsured in Kentucky from around 20 percent in 2013, to 12 percent now. In fact, Kentucky is second best in the nation for reducing its rate of uninsured.
"We have to keep expanding to keep up with the demand," said Dr. Eric Monday, executive vice president for finance and administration at UK Healthcare. Our patient load has grown by 95 percent in Lexington since 2003. That translates to roughly 38,000 patients discharged and 1.5 million outpatient visits to our UK Health clinics and outpatient diagnostic centers in 2016 alone. We've made a lot of investments to expand our facilities and upgrade our capabilities to address that growth."
It's a Kentucky-centric strategy.
"We are doing it because we believe no citizen should have to go outside the commonwealth for things like cardiac surgeries, transplants or advanced cancer treatment, among other things." Monday said. "If the demand is growing, we intend to grow with it."
Fighting the health disparities
UK Health's commitment to access can be seen in two major projects in Lexington: RB2, a $265 million research building slated to open in 2018; and Pavilion A, a $532 million, 550,000-s.f. addition to the UK Albert B. Chandler Hospital.
RB2, under construction on the east side of the medical campus on Virginia Avenue, is designed to bring together collaborative researchers from multiple discipline to focus on cancer, diabetes, cardiovascular disease and substance abuse – all issues that rank Kentucky consistently in the top 10 states for disease rates. The research center will be multi-disciplinary, with researchers from the health care, agricultural outreach, economics and engineering disciplines working together to improve health outcomes.
The $265 million building is being paid for with state funds and university resources, including private gifts. The facility is a modern take on research, with a healthy food choice restaurant, bicycle racks and interior "neighborhoods" designed to foster discovery and collaboration.
In patient care, the university has been busy since 2010 finishing out Pavilion A of the UK Albert B. Chandler Hospital in Lexington. The 12-story building is designed to "support patient care for the next 100 years," according to its website. The last of the construction will complete a total of 1.2 million s.f., 512 beds, 27 operating rooms, diagnostic and interventional centers.
"Between 2011 and 2017, UK has spent $2.2 billion on a transformation of its campus. Of that, $543 million of that has been on healthcare," Monday said.  "Since 2004, we've added 6,100 new jobs just in health care. UK serves the place you go for more advanced care, and we are a magnet for the entire region."
More focus on Central Kentucky
In May of 2017, KentuckyOne Health announced it will sell Jewish Hospital and associated facilities in Louisville to focus its operations on a smaller footprint centered in Central and Eastern Kentucky. The revamped structure of KentuckyOne Health is built around provider in Central Kentucky like Saint Joseph Hospital, Saint Joseph East, Saint Joseph Jessamine, Saint Joseph Mount Sterling, Saint Joseph London and Saint Joseph Berea, as well as KentuckyOne Health Partners Clinically Integrated Network and KentuckyOne Health Medical Group provider practices.
The organization is committed to maintaining quality care and is investing in its Central Kentucky properties and has undergone leadership reorganization to help smooth the transitions. In February, KentuckyOne Health Cancer Care at Saint Joseph Hospital invested $3 million in radiation oncology technology to shorten treatment time, improve patient comfort and reduce side effects.
"We are thrilled to have these new tools at our fingertips," said KOH radiation oncologist Dr. Jacqueline Matar in a press release. "The improved accuracy means we attack the tumor, minimize side effects and get patients back to their normal routine sooner."
Baptist Health
building for tomorrow
Baptist Health, meanwhile, has been pouring investment into its facilities statewide toward making the 5 million patient encounters its system has each year more modern, flexible and innovative.
"We're always thinking about how we can provide more value at less cost, how we make the health care treatment experience more flexible and effective, and how we can improve health care outcomes in the end," said Patty Mason, chief strategy and marketing officer for Baptist Health. "It's about bricks and mortar, but it's about systems of care, and whether we are treating them in the right setting," she said.
One of the seven-hospital system's biggest investments is $400 million in the EPIC electronic records system, which allows physicians to seamlessly transfer patients records around to any hospital, outpatient center or physician's practice in its network.
It's other big spend was on a $246 million expansion of its North Tower at Baptist Health Lexington, featuring a cancer center, in-patient imaging and a new women's center, completed just last year. Over the last two years, the organization also paid $18.7 million to expand and renovate its Emergency Rooms at Baptist Health Louisville, $2.5 million to renovate the George & Beverly Rawlings Women's Center at Baptist Health LaGrange, $19.1 million to redevelop the Ray & Eckstein Regional Cancer Center at Baptist Health Paducah, and $20 million to redo the Emergency Rooms, Women's Center and Outpatient Diagnostics Centers at Baptist Hospital Richmond.
"Hospitals are changing," Mason said. "We're doing more outpatient procedures. We're working on ways to decrease readmissions with better outreach and education. And we're expanding the continuum of care to include more home care, skilled nursing and in-patient rehab. It's a whole new world of patient-driven strategies for us, and we're determined to make sure we're ready for what the future brings."
BOURBON COUNTY – Paris
Bourbon Community Hospital
bourbonhospital.com
BOYLE COUNTY – Danville
Ephraim McDowell Regional Medical Center
emhealth.org
CLARK COUNTY – Winchester
Clark Regional Medical Center
clarkregional.org
ESTILL COUNTY – Irvine
Marcum & Wallace Memorial Hospital
marcumandwallace.org
FAYETTE COUNTY – Lexington
Baptist Health Lexington
baptisthealthkentucky.com/lexington
Cardinal Hill Rehabilitation Hospital
cardinalhill.org
Eastern State Hospital
ukhealthcare.uky.edu/ESH
Lexington VA Medical Center Cooper Division & Leestown Division
lexington.va.gov
Saint Joseph East
SaintJosephEastKY.org
Saint Joseph Hospital
SaintJosephHospitalKY.org
Shriners Hospital for Children
shrinershq.org/Hospitals/Lexington
University of Kentucky Albert B. Chandler Hospital
ukhealthcare.uky.edu
UK Good Samaritan Hospital
ukhealthcare.uky.edu/goodsamaritan
The Women's Hospital at Saint Joseph East
TheWomensHospitalKY.org
FRANKLIN COUNTY – FRANKFORT
Frankfort Regional Medical Center
frankfortregional.com
HARRISON COUNTY – Cynthiana
Harrison Memorial Hospital
harrisonmemhosp.com
JESSAMINE COUNTY – Nicholasville
Saint Joseph Jessamine
SaintJosephJessamine.org
LINCOLN COUNTY – Stanford
Ephraim McDowell Fort Logan Hospital
emhealth.org/index.php/locations/fortlogan
MADISON COUNTY – Berea
Saint Joseph Berea
SaintJosephBerea.org
MADISON COUNTY – Richmond
Baptist Health Richmond
baptisthealthkentucky.com/richmond
MERCER COUNTY – Harrodsburg
James B. Haggin Memorial Hospital
hagginhosp.org
SCOTT COUNTY – Georgetown
Georgetown Community Hospital
georgetowncommunityhospital.com
WOODFORD COUNTY –Versailles
Bluegrass Community Hospital
bluegrasscommunityhospital.com