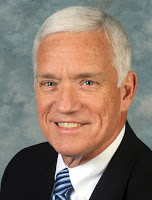 Raising Kentucky's cigarette tax by $1 is one small step closer to reality, as Sen. Stephen Meredith pre-filed a bill Dec. 6 to do so, Kentucky Health News reported on Dec. 20.
However, Meredith says it shouldn't be called a tax, but a "health care reimbursement assessment."
Meredith, a Republican from Leitchfield, told Spectrum News that the proposal would generate $300 million each year and that most of it would benefit the state's Medicaid program, freeing up dollars for other needs like pensions, education and workforce development.
The bill would create a $1 "health care reimbursement assessment" on every pack of cigarettes sold in Kentucky, raising the total tax to $1.60 per pack. The average state cigarette tax is $1.71. The tax would make parallel increases in other tobacco taxes. For more on this story, please go to Kentucky Health News.