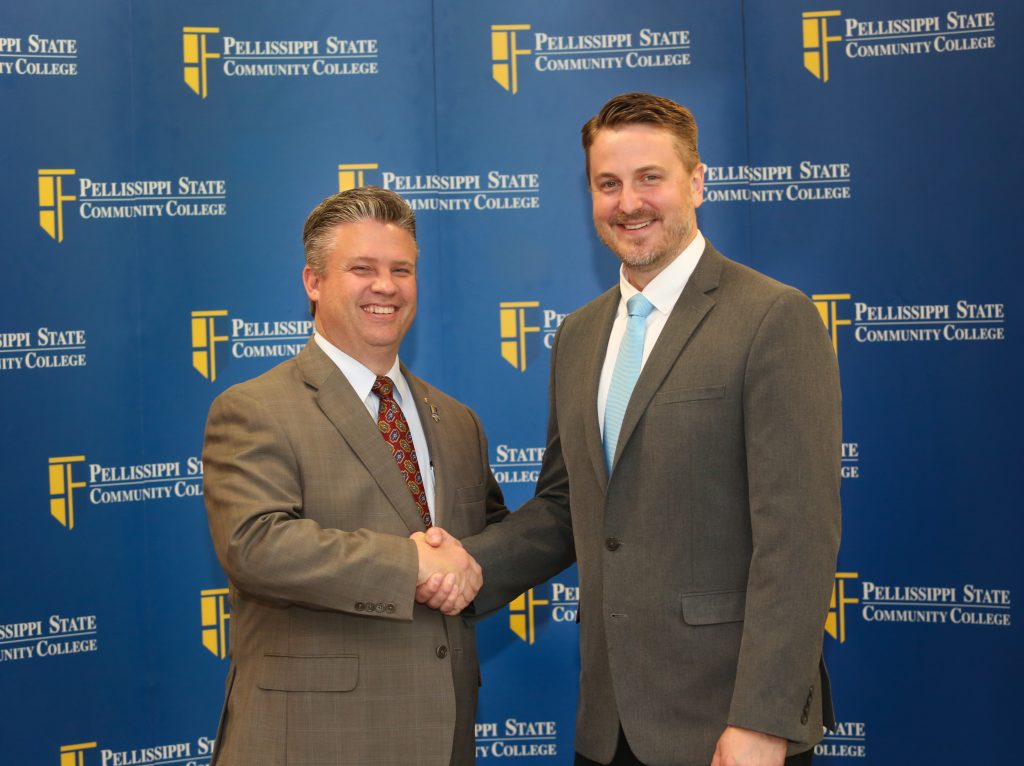 WILLIAMSBURG, Ky. (July 5, 2018) – University of the Cumberlands (UC) and Pellissippi State Community College have entered into a partnership that promotes student transfer and program articulation. The partnership will help with the transfer of associate degree credits to bachelor degree requirements for the Bachelor in Information Technology Sciences program at UC.
The intent of the agreement is to encourage Pellissippi State students to complete the Associate of Applied Science Degree in Computer Information Technology from Pellissippi State prior to transferring to Cumberlands. Or, students may complete the majority of their general education core classes at Pellissippi State, then finish any general education courses required for general education certification at Cumberlands.
"We are continuing to look at ways to broaden the educational opportunity University of the Cumberlands provides," said Dr. Chris Leskiw, vice president for Academic Affairs. "We strive to be innovative in our approach to academic programs and provide them to students at a value that is second to none."
Academic regulations of the IT bachelor's degree, such as grade point average and retention requirements, must be met in order for Pellissippi State students to articulate their credits to UC upon transfer into the program. Students in the articulated program with UC will not be expected to meet any additional requirements than non-transfer Cumberlands students.
"We are excited and proud to partner with Pelliissippi State Community College in their Computer Information Technology program," said Lois McWhorter, director of Special Projects and Innovation at UC. "We value and respect the education that students receive from the largest community college in Tennessee.  We hope this will be first of many partnerships that we can provide for their students which will allow students a path to degree completion that is available online at a price point that is affordable, high quality and prepares students for an economy that is technology-driven."
This partnership marks a continuation of initiatives Cumberlands has formed with other regional institutions this year, giving students from a number of community colleges, as well as high school students across the Commonwealth, opportunities for a more seamless pathway toward obtaining degrees well beyond the associate level.
Pellissippi State Community College offers a high-quality, affordable, convenient and personal education to prepare students to achieve their educational and career goals. They offer associate degree and certificate programs, workforce development programs and transfer pathways to four-year degrees. For more information, visit www.pstcc.edu.
Located in Williamsburg, Ky; University of the Cumberlands is an institution of regional distinction offering quality undergraduate, graduate, doctoral and online degree programs. Learn more at ucumberlands.edu.