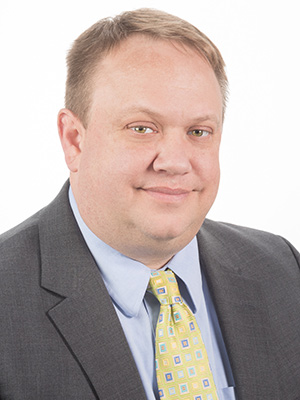 LOUISVILLE, Ky. (July 18, 2018) — Louisville native James "Jamie" McKiernan III has joined the litigation team in McBrayer's Louisville office.
McKiernan is transitioning to private practice after four years with the Jefferson County Attorney's Office, where he managed civil litigation cases, and was hired directly from a clerkship with their office. McKiernan has practiced in both state and federal court.
A natural problem-solver, McKiernan approaches all cases by considering the best avenue to meet a client's objectives. He understands that litigation is not always the best avenue; but when it is, he investigates all alternatives to advise his clients.
McBrayer Louisville lead member Robert Watson welcomed McKiernan to the team, stating "Jamie's strong experience in litigation and understanding of a broad range of issues from both public and private sectors brings value to our clients across the board. We're pleased to share his exceptional value with our team and clients."
McKiernan enjoys his engagement in the Louisville community as a member of The Elks Lodge #8 where he is both on the scholarship board and the presiding justice of the lodge. He is also an active parishioner of St. Agnes, where his four daughters attend or will attend when they are old enough.