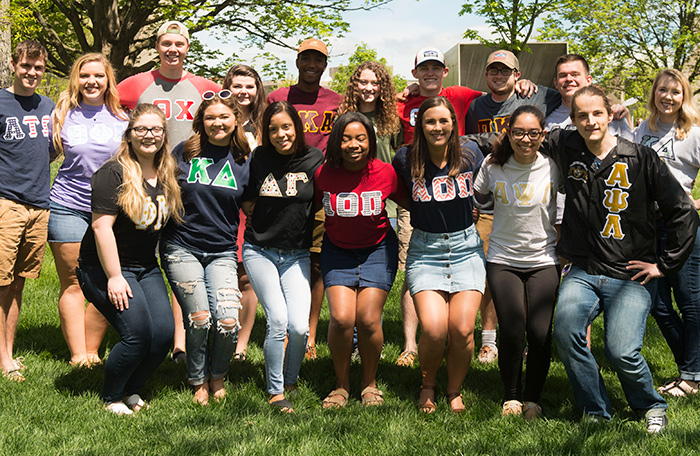 HIGHLAND HEIGHTS, Ky. (July 31, 2018) — Northern Kentucky University's Greek Life demonstrates its commitment to making a difference in the community, raising $180,000 from philanthropy events during the 2017-18 academic year.
The 22 fraternities and sororities on NKU's campus collectively raised funds to support philanthropic organizations like the USO, Women's Crisis Center, St. Elizabeth Breast Health Center, Chicks for Chucks and St. Baldrick's.
Fraternity and sorority members also volunteer during coordinated university events, like Service on Saturday. This past academic year, Greek students logged over 30,000 hours of community service.
"The value of a service hour is $19.68, which means our students donated around $590,000 in economic impact through service," said Kim Vance, director of Fraternity and Sorority Life. "To give their time and help others shows the character and commitment our students have to bettering the community by putting others before themselves. Philanthropy is one reason students choose to join Greek organizations."
NKU's Greek Life focuses on four points of emphasis, including campus and community service. The other areas of emphasis are leadership development, academic achievement and a healthy lifestyle. For more information on NKU's Greek Life, visit: nku.edu/greeklife.