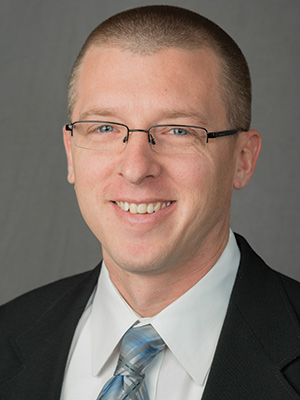 PROSPECT, Ky. (Aug. 10, 2018) — Prospect-based electrical engineer Kevin Sandrella was named to Consulting-Specifying Engineer's 2018 40 Under 40 list. Sandrella works for CMTA, joining as an intern in 2005 before becoming a full-time employee in 2009.
Sandrella has managed a variety of projects for CMTA in 38 states and Canada, including education, health care, data centers and specialized medical equipment installations. His design expertise focuses on medium- and low-voltage power systems, including emergency backup, load-shedding, and paralleling systems; communications systems; fire alarm systems; energy-efficient lighting; power monitoring and metering; daylighting; and lighting controls systems.
In 2010, Sandrella was the project manager and engineer for the new 79-bed Clark Regional Medical Center, an acute-care hospital campus in Winchester, Ky. It was the first fully geothermal hospital in Kentucky and it continues to perform as one of the most energy-efficient hospitals in the country.
His other hobbies include spending time with his family and "building just about anything," including remote-control airplanes, hunting and fishing. Sandrella is a member of the U.S. Parachute Organization and has been a licensed skydiver since 2008.
The Consulting-Specifying Engineer award is given to 40 nonresidential building industry professionals age 40 and younger around the nation who stand out in a host of personal and professional aspects in their lives.