By Kathie Stamps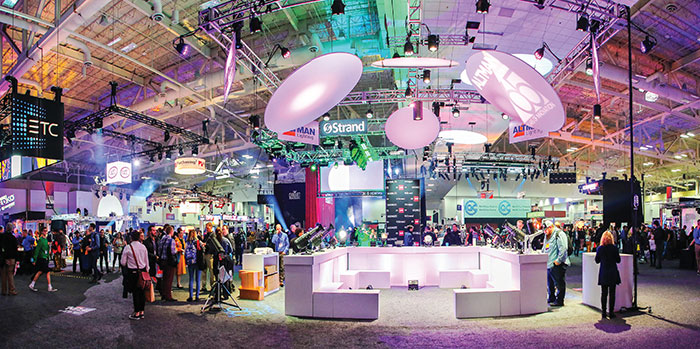 The word chosen by Doug Bennett, senior vice president of development for Louisville Tourism, when describing the state of conventions and tourism in Greater Louisville is "growth."

"We've never been in a better or stronger position," he said. "Our best days are in front of us."
With the opening of the $315 million Omni Louisville Hotel in 2018 and renovations for Louisville Marriott Downtown and the Galt House Hotel, among others, the "impact on the product we're able to sell is tremendous," Bennett said. "Site inspections are way up in the past 12 months. Business across the board is up."
Total tourism spending is an annual $1.307 billion in Louisville, according to a 110-page report by Longwoods International for the 2017 domestic tourism business in Louisville, with the top two expenditures being lodging (39%) and food/beverage at restaurants (25%). Of the 24.7 million visits, 81% were leisure travelers. The average age of visitors is 43.4 years.
After a two-year closure for a $207 million renovation and expansion, the downtown Kentucky International Convention Center (KICC) opened in August 2018 and generated 60 events in five months, with an estimated economic impact of $30 million. The new space has a 40,000-s.f. ballroom with color-changing LED walls and no columns; 52 meeting rooms; a tiered conference theater with seating for 175; a kitchen capacity of 15,000 meals per day; and 200,125 s.f. of contiguous Class A exhibit space. KICC also has Oak & Brew; a restaurant for coffee by day, bourbon by night.
"Groups say 'yes' to Louisville because of the number of rooms and things to do," Bennett said. "A bigger convention center, more hotel product and more to do after 5 p.m. help a destination grow and become an option."
Events large and small attract visitors from the surrounding region and the globe, and provide an unmeasurable quality of life for residents. The Longwoods report listed the zoo as a top attraction. Louisville Zoo is celebrating its 50th anniversary in 2019 with two new exhibits: Snow Leopard Pass and Colobus Crossing take visitors on a virtual trip to Kenya to see the black and white Colobus monkeys.
Louisville's 'mane' attractions
Last year's largest tourism event had an estimated economic impact of just under $355 million. That would be, of course, the Kentucky Derby and Kentucky Oaks.
Louisville Tourism, the Greater Louisville Convention and Visitors Bureau, listed the two-day Breeders' Cup World Championship as the second largest event, with an estimated impact of $70 million on the local economy. Rounding out the top five events of 2018 were SkillsUSA National Leadership and Skills Conference ($26.2 million); Mid-America Trucking Show annual trade show ($25.6 million); and the National Farm Machinery Show and Championship Tractor Pull ($23.6 million).
Speaking of Louisville's "mane" attraction, Airbnb booked more than $2.5 million in stays for 5,800 guests over Derby weekend in May through the community-driven hospitality company.
The International Festivals and Events Association, based in Boise, Idaho, has named Louisville in its list of top 10 "IFEA World Festival & Event Cities in North America." Art, music and bourbon are the most common festival topics in Greater Louisville.
The Kentucky Distillers' Association hosts the annual Kentucky Bourbon Affair in June, a week-long celebration of bourbon at distilleries and watering holes throughout downtown Louisville that is KDA's signature event.
Abbey Road on the River, the world's largest Beatles-inspired music festival, lasts five days over Memorial Day weekend at the Big Four Station Park in Jeffersonville, Ind. The 2019 event paid homage to the 50th anniversary of the British band's penultimate album, "Abbey Road."
Forecastle Festival is a three-day celebration of music, art and activism at Waterfront Park. The 17th annual Forecastle in mid-July features the Avett Brothers, the Free Nationals, Hozier, Tyler Childers and dozens of other performers. And new to 2019, the VIP weekend passes come with a Forecastle Urban Bourbon Trail passport and copper flask.
"The bourbon visitor will increasingly spend time in Shelby County," said Katie Fussenegger, executive director of ShelbyKY Tourism, "with Jeptha Creed (distillery) fully established and Bulleit's Distillery [opening]."
ShelbyKY Tourism created a series of Bourbon 101 workshops called "Dine & Discover Events" to educate community officials and those working in restaurants, hotels and other tourism-related businesses in Shelby County about bourbon. Once a month from April through July, Tim Knittel of Distilled Living has led tastings and explained responsible serving guidelines, the history of bourbon and how to taste it, and what makes it special to Kentucky.
"To keep our hospitality community bustling year-round, ShelbyKY Tourism is leading a focused campaign on group sales during the slower periods in winter," Fussenegger said. "We are also marketing to smaller groups of 10 to 50 attendees that are specific to equine sports, affinity groups and reunions."
In April, the Louisville Independent Business Alliance (LIBA) launched a series called "West on Wednesdays" at local and independent restaurants in West Louisville, to keep up the good word about supporting local entrepreneurs. Farm to Fork, Lucretia's Kitchen and Mattie's Kitchen were three of the first local eateries on the docket.
On Pearl Street in New Albany, "MESA, A Collaborative Kitchen" is a place for local chefs, and those who aspire to be, to take part in live culinary demonstrations for audience members who double as taste-testers. Five miles due north, Donum Dei Brewery on Grant Line Road opened four years ago and has added craft spirits with new distilling operations.
Jeffersonville's Arts and Cultural District received a $220,000 grant from the Indiana Office of Tourism Development and more than $1 million in funding from SoIN Tourism to create workspaces for artists, makers, historians and inventors in underused buildings and green spaces in the city.
Outdoor adventures
Three parks departments in Southern Indiana – Clarksville, Jeffersonville and New Albany – created Le Tour de Greenway, a family-friendly event in May for participants to bike along the 7.5-mile Ohio River Greenway, a multiuse path that now fully connects all three communities, thanks to the opening of a walking bridge across Silver Creek.
Pedestrian access is a major attraction between Louisville and Southern Indiana, as the Big Four Bridge offers foot or bike access across the Ohio River, with stunning views of the city and countryside. And the river itself provides ample attractions for entertainment – from kayaking, to cruising on the Belle of Louisville to competitions like IRONMAN Louisville.
Bullitt County
300 S. Buckman St.
Shepherdsville, KY 40156
(502) 543-2262
Bullitt County is one of the fastest growing counties in Kentucky, and is home to the state's official arboretum, Bernheim Forest, as well as the No. 1 selling bourbon in the world, Jim Beam. Situated just 20 minutes from downtown Louisville, Bullitt County is the best of both worlds – a rural setting that's close enough to the metro area for whatever city offerings you may want.
To start your next venture, contact:
• Bullitt County Economic Development
John R. Snider
(502) 543-1200
• Bullitt County Tourist Commission
Troy Beam
(502) 543-1900
Area Attractions
American Printing House for the Blind Museum
aph.org/museum
Beck's Mill
Salem, Ind.
becksmill.org
Belle of Louisville
belleoflouisville.org
Bernheim Arboretum and Research Forest
Clermont
bernheim.org
Blackacre State Nature Preserve and Historic Homestead
blackacreconservancy.org
Brennan House
historiclouisville.com/brennan-house
Bullitt County History Museum
Shepherdsville
bullittcountyhistory.org
Cave Hill Cemetery
cavehillcemetery.com
Churchill Downs
churchilldowns.com
Conrad-Caldwell House Museum
conrad-caldwell.org
Corydon Capital State Historic Site
thisisindiana.org
Culbertson Mansion State Historic Site
New Albany, Ind.
indianamuseum.org/explore
Falls of the Ohio Foundation
Clarksville, Ind.
fallsoftheohio.org
Farmington Historic Home
historicfarmington.org
Flame Run Glass Studio and Gallery
flamerun.com
Fort Duffield Park & Historic Site
West Point
fortduffield.com
Fourth Street Live!
4thstlive.com
Frazier History Museum
fraziermuseum.org
General George Patton Museum of Leadership
Fort Knox
generalpatton.org
George Rogers Clark Homesite
Clarksville, Ind.
fallsoftheohio.org
Gheens Science Hall and Rauch Planetarium
louisville.edu/planetarium
Historic Old Louisville
oldlouisville.org
Howard Steamboat Museum
Jeffersonville, Ind.
howardsteamboatmuseum.org
Huber's Orchard, Winery & Vineyards
Starlight, Ind.
huberwinery.com
John Hay Center
Salem, Ind.
johnhaycenter.org
Kentucky Derby Museum
derbymuseum.org
Kentucky Kingdom and Hurricane Bay
kentuckykingdom.com
Kentucky Railway Museum
New Haven
kyrail.org
Kentucky Science Center
kysciencecenter.org
Louisville Mega Cavern
louisvillemegacavern.com
Louisville Slugger Museum & Factory
sluggermuseum.com
Louisville Zoo
louisvillezoo.org
Muhammad Ali Center
alicenter.org
Museum Row on Main
museumrowonmain.com
My Old Kentucky Dinner Train
Bardstown
kydinnertrain.com
My Old Kentucky Home State Park
Bardstown
parks.ky.gov/parks/recreationparks/old-ky-home
Oscar Getz Museum
Bardstown
whiskeymuseum.com
Patriots Peace Memorial
patriotspeacememorial.org
Schimpff's Confectionery
Jeffersonville, Ind.
schimpffs.com
Scribner House
New Albany, Ind.
scribnerhouse.org
Squire Boone Caverns & Village
Mauckport, Ind.
squireboonecaverns.com
Thomas Edison House
edisonhouse.org
Thomas Merton Center
mertoncenter.org
Whitehall House & Gardens
historicwhitehall.org
Wickland Home
Bardstown
visitbardstown.com/wickland
Zachary Taylor National Cemetery
cem.va.gov/cems/nchp/ zacharytaylor.asp