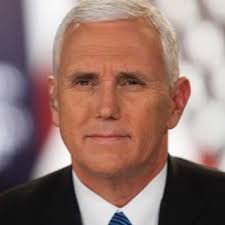 MANCHESTER, Ky. — Vice President Mike Pence will travel to Manchester, Ky. Thursday, Aug. 8 where he will join Gov. Matt Bevin, U.S. Rep. Hal Rogers and Department of Health and Human Services Secretary Alex Azar for a briefing on the Innovative Readiness Training (IRT) program.
The IRT program is a Department of Defense project that partners with towns across the country to provide medical care and infrastructure needs to rural and underprivileged communities.
Following the briefing, the vice president will deliver remarks on the opioid crisis, and how Kentucky is responding. Later that day the vice president will return to Washington, D.C.
Details:
Vice President Pence's Air Force Two Arrival in London, Ky.
Date: 
Thursday, August 8, 2019
Location:
London-Corbin Airport-Magee Field (LOZ)
566 Airport Rd
London, Ky. 40510