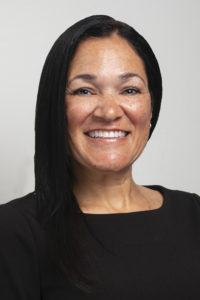 LEXINGTON, Ky. — The Community Action Council Board of Directors approved the selection of Sharon Price as executive director, following an extensive state and national search. Price was selected from more than 40 applicants to lead the nonprofit poverty fighting organization that serves more than 20,000 people each year throughout Central Kentucky.
Price began working for Community Action Council in 2009, and before becoming the executive director she served as part of the senior management team as the director of Child Development for five years. In this role, Price was responsible for the administrative oversight of the Council's five federally-funded Head Start programs—totaling nearly 70% of the agency's budget of $42 million dollars—and serving nearly 3,000 children and families annually.
"The Board selected Sharon to be the executive director because she has the right combination of experience, knowledge and passion to serve at the helm of our human service organization," said Michele C. Lee, the Council's Board chairperson.
"Sharon is a strategic thinker with an effective, solutions-driven approach to management and her commitment to our common vision of ensuring that all our communities are equitable and thriving will allow her to lead and serve well," added Lee. "We have full confidence that under Sharon's leadership, the Council will continue to develop innovative programming and collaborative partnerships to advance our mission to prevent, reduce and eliminate poverty."
Price holds a Bachelor of Applied Science in History from Southern University and a Master of Science in Early Childhood Studies from Walden University. Price, a Certified Community Action Professional, began her career more than 25 years ago as an early childhood educator and later served as the director of National Academy Child Development Center in Lexington for 19 years before joining Community Action Council. Prior to serving as the Council's Head Start Director, Price held the position of manager for Operations and Systems Development where she was primarily responsible for quality assurance and compliance with funding and regulatory requirements.
Currently, Price serves as a member of the Council for Professional Recognition, the Kentucky Head Start Association, the Region IV Head Start Association, First5Lex, Strong Start Kentucky, and Fayette County Public School's Community Partners Leadership Team.
"I am very excited to serve our great agency in this new role. I am committed to the Council's mission by helping to strengthen the community for everyone," said Price. "As long as we have neighbors living in poverty and one in every four children in Kentucky living in poverty—we have a lot of work to do. I'm ready to rejuvenate our enthusiasm and strengthen and expand our community partner base to help individuals and families meet their goals and transform the trajectory of their lives. I am confident in my staff's ability to make a profound difference in this community by attacking poverty in whatever form it presents itself."
Community Action Council is one of 23 community action agencies in Kentucky that studies the causes and conditions of poverty and works toward solutions. Working extensively in its four designated "core" counties of Fayette, Bourbon, Harrison and Nicholas—and 17 Kentucky counties in total—Community Action Council employs close to 400 staff members who work alongside individuals and families in the areas of education, job training and employment, housing and homelessness, youth empowerment, energy assistance and emergency services.
Price officially begins her duties Monday.