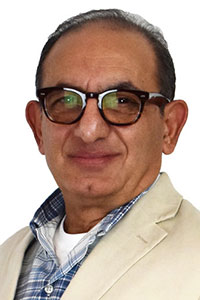 LOUISVILLE, Ky. — Luckett & Farley has named Peyman Jahed senior structural engineer.
Peyman's experience proves he is an exceptionally creative engineer, seeing structure as an opportunity for structural art. Peyman's professional career started with helping José Oubrerie on Miller House in Lexington, Ky. This project was a foundational experience for Peyman, where he could see how a brilliant architect can make the naked structure part of the architecture.
"In every project that I am involved with, I try to contribute to both the aesthetics and efficiency of the project by paying attention to the architectural vision and treating the exposed structure as structural art," said Peyman.
His dedication to structural art can be seen throughout Peyman's career through projects like the Campus Recreation Center at Northern Kentucky University, which earned him recognition for his creative use of exposed steel from the American Institute of Steel Construction.
Prior to joining the architecture, interior design and engineering firm, Peyman was a co-partner in the Lexington-based BMFJ. He continues to serve as an adjunct professor at the University of Kentucky.
Peyman graduated from the University of Kentucky with his bachelor's and master's degree in civil engineering.
Outside of the office, Peyman enjoys photography, travel and nature.