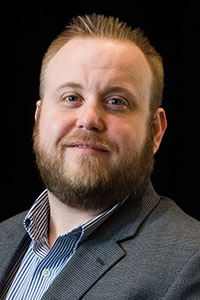 GLASGOW, Ky. — Ross Mortgage Corp., a full-service residential mortgage lender headquartered in Troy, Mich., announced Tuesday the firm is expanding into Kentucky with local mortgage lending expert Matthew Stevens managing the company's new Glasgow office.
"Ross Mortgage continues to seek out and hire the best mortgage lending professionals in the business with the talent, connections and resources to uphold our brand standards in a new market," said Tim Ross, CEO of Ross Mortgage Corp. "Matthew is the ideal candidate to lead the Ross Mortgage Glasgow branch. He is committed to serving his local community and helping clients navigate the home buying and mortgage loan process with a positive and low-stress experience."
The Glasgow office is located at 139 West Public Square. Stevens is joined by fellow loan officers Juanita Hill and Craig Davis, as well as sales manager Anne Bunch. The team will provide a full range of mortgage products to fit any home buyer's financial needs. They will also be responsible for originating loans and coordinating community outreach efforts to build relationships with local residents and real estate professionals.
"I am eager to bring the experience-based culture and passion for excellence that Ross Mortgage Corporation is known for to the South-Central Kentucky market," said Stevens. "The mortgage industry is ever changing, and I intend for our branch to be the tip of the spear in innovation, collaboration and education."
Stevens is the only Military Mortgage Boot Camp certified originator in Kentucky and serves as a specialist in military mortgage lending. His team is also proficient in helping rural families secure USDA loans in the market. Stevens is a member of the Glasgow-Barren County Chamber of Commerce, the Mortgage Loan Officer Network, and serves as a coordinator for Dave Ramsey's Financial Peace University.
Ross Mortgage operates in 11 states through a network of offices located in Michigan, Florida, Louisiana, Kentucky and Maryland. For more information about the Ross Mortgage Glasgow branch, call Matthew Stevens at (270) 629-5044.