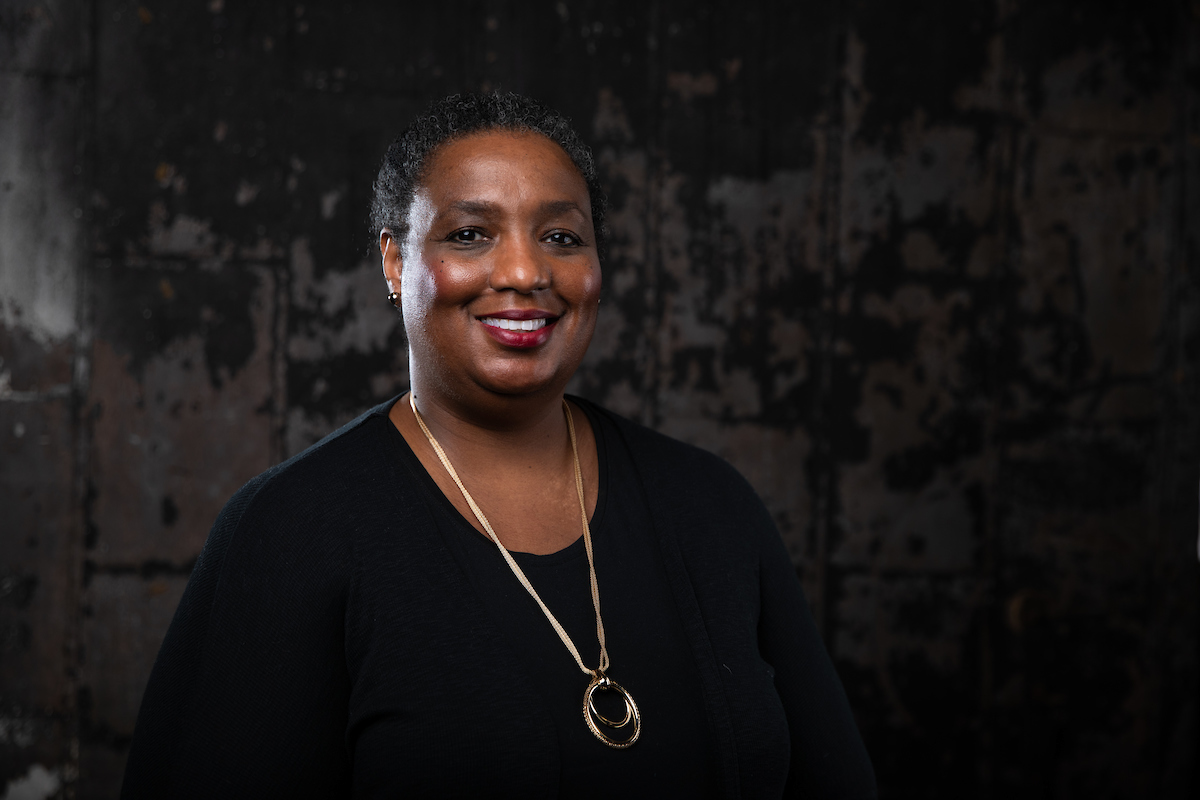 DANVILLE, Ky. – In recognition of her significant work for the last three years as chief diversity officer at Centre College, Andrea Abrams has been promoted to Vice President for Diversity, Inclusion and Equity, effective April 1.
In an announcement to the campus community, President Milton Moreland said, "with this new role as vice president, we recognize both the momentous work that Andrea has led at Centre and the importance of our chief diversity officer as a senior leader in the College's administration."
Moreland added, "Andrea will partner with me, the senior leadership team, staff, faculty and students to develop and sustain a comprehensive and collaborative approach that embeds inclusion and equity practices into every effort, aspect and level of the Centre campus community."
Abrams has been at Centre since 2007. She started her teaching career as a postdoctoral fellow through the Consortium for Faculty Diversity at Liberal Arts Colleges and became assistant professor of anthropology two years later. An active scholar, she is the author of "God and Blackness," published by New York University Press in 2014, the year that she was promoted to associate professor of anthropology. Abrams has also chaired the Gender Studies Program.
"I take seriously the mission of the Office of Diversity and Inclusion to promote and sustain a diverse and inclusive learning, living and working environment in which all members of the community thrive and succeed," Abrams said. "In my new role as vice president, I will strive to achieve these goals by working with all campus partners, whether they are already deeply engaged in and dedicated to this work or are seeking to learn and discover how they might contribute."
With the departure of Rodmon King in 2018, Abrams began her work as the College's chief diversity officer on an interim basis. Six months later, she was appointed to the position permanently. Since then, as the ongoing leader of the Office of Diversity and Inclusion (ODI), Abrams has increased the staff, building capacity to execute critical campus initiatives and projects in the process.
The ODI team includes Jessica Chisley, assistant director of diversity and inclusion programming, and Johanna Marcellon, coordinator of diversity and inclusion programming. A search is currently underway for a new director for diversity and inclusion education.
A key ODI initiative was launching Building Bridges and Community Day in 2018, which is now a permanent and annual part of the campus calendar. Ibram X. Kendi, who received the National Book Award in 2016 for "Stamped from the Beginning," was the keynote speaker for the third annual event that took place this past Nov. 5.
Abrams is currently developing a strategic plan to weave diversity, inclusion and equity into every fiber of the campus community, after which she will lead in the campus-wide assessment and evaluation of these efforts. She will also facilitate initiatives to recruit, hire and retain a diverse faculty and staff.
"I am particularly excited about three programs that will come on-line in fall 2021," Abrams said.
A new Anti-Racism Grant Fund, she explained, will "seek to expand engagement in anti-racism practice, such as the development of anti-racism programming, and will provide support to attend conferences focused on anti-racism."
Second, a Diversity and Engagement Peer Leadership Program will increase campus participation in diversity and inclusion work through an innovative peer network. "Through specifically designed programs and training for leaders in the Student Government Association (SGA), Greek organizations and athletics," Abrams said, "students will engage their peers in diversity and inclusion thought and practice."
Finally, the J.H. and Artie Atkins Scholars Program will support student research or art focused on diversity, inclusion and equity. With the assistance of a faculty mentor and funds for research, materials and travel, Abrams said, "scholars will pursue projects that explore expressions of cultural diversity, examine systems of inequity, or engage theories and practices of inclusion within a discipline or area of study." This program is supported by the James Graham Foundation of Louisville.
Over the summer, Stuart Hall will be renovated to become the new home for the ODI. In addition to creating new staff offices, two dedicated training spaces and meeting rooms for groups such as the New Horizon Scholars and the Intercultural Council will be part of the renovation process. The new ODI building will be a needed complement to the Intercultural Suite in the Campus Center.