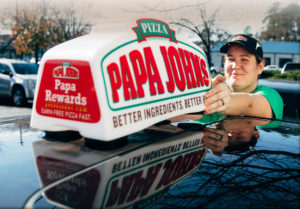 LOUISVILLE, Ky. — Papa John's International, Inc. continues to expand its global presence with 15 new restaurants set to open in Cambodia over the next three years. The flagship store in Phnom Penh opened in late March.
"This is a very exciting time for Papa John's. We are thrilled to deliver our delicious pizza and food to new customers in Cambodia," said Jack Swaysland, Chief Operating Officer, International. "Following a record year of sales and growth, Papa John's is better positioned than ever to accelerate international development, which is a key pillar for the brand's long-term growth. This is a significant new partnership in Asia, and we look forward to continuing growing the Papa John's family across the globe."
Papa John's is currently in 48 international countries and territories around the globe. In recent years, it has entered 12 new countries, including France, Spain, Tunisia, Iraq, the Netherlands, Morocco, Kazakhstan, Kyrgyzstan, Poland, Bahamas, Pakistan, and Portugal.
The company looks to continue its rapid global development and is seeking potential franchisees in Brazil, Japan, and Southeast Asia.