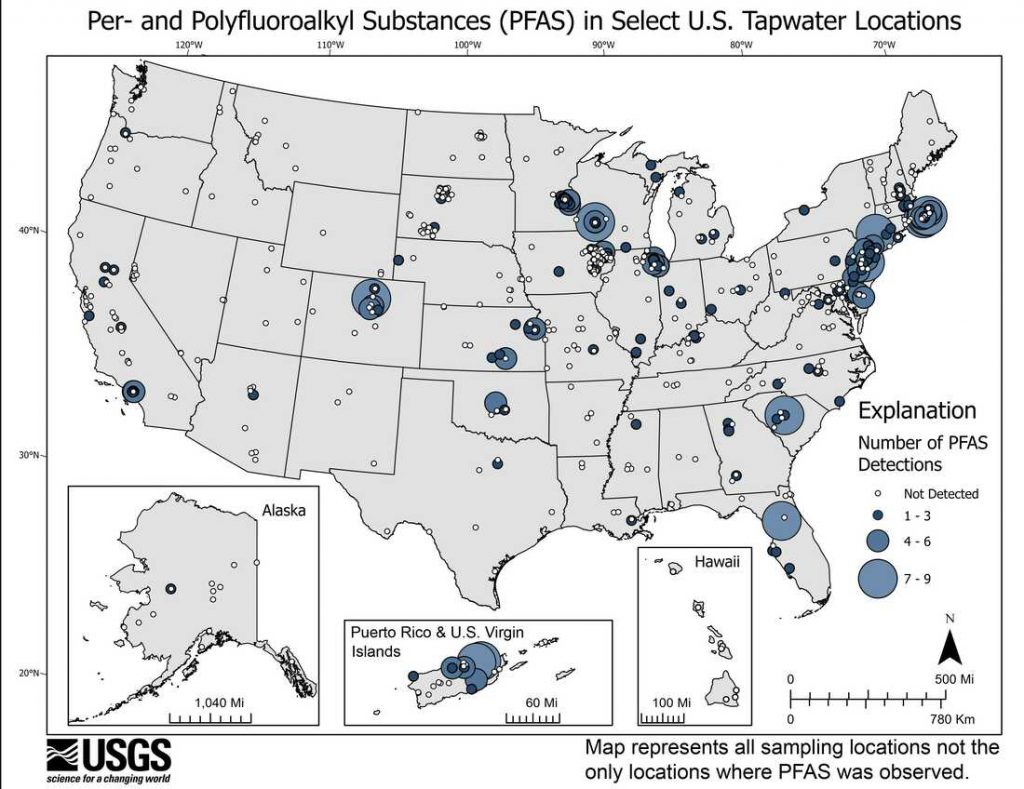 SOMERSET, Ky. — As the conversation about environmental regulation of forever chemicals continues to garner national attention, the Somerset-Pulaski Economic Development Authority (SPEDA) is trying to help the local industrial community understand the impact these chemicals have on human health and economic development, and prepare for any future ramifications regulation could have on their businesses.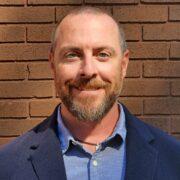 SPEDA invited Scott Werley, environmental department manager at Engineering Consulting Services (ECS) and a national expert on per and polyfluoroalkyl substances (PFAS), to speak at its quarterly Industrial Leaders Breakfast in October. Werley, a professional geologist, leads ECS's internal PFAS team and has extensive knowledge of the history of these chemicals and how the U.S. Environmental Protection Agency (EPA) is working to regulate their presence in drinking water and treated wastewater and biosolids.
SPEDA President and CEO Chris Girdler first heard Werley's presentation during a webinar hosted by the Southern Economic Development Council, one of the nation's largest economic development organizations. Because of recent debate in Somerset over the safety of the community's surface and drinking water and whether processing landfill leachate at a local wastewater treatment facility is increasing residents' exposure to forever chemicals, Girdler said he knew immediately he wanted to bring Werley's presentation to Somerset-Pulaski County's industrial leaders and elected officials.
"I was so impressed with the breadth and depth of Scott's knowledge of this subject, I knew bringing him here was imperative in answering questions and ensuring accurate information is presented," Girdler said. "This is such an important issue, not just for our community, but for our state and country, and it deserves somber, sober and deliberative discussion centered on facts. SPEDA always intends to bring relevant information to the community in the right way — always pushing back against misinformation and innuendo that can often dictate decisions based on emotion rather than fact."
PFAS is a family of 4,500 manmade chemical compounds, also known as "forever chemicals," that are some of the strongest chemical bonds in nature because they have a chain of linked chlorine and fluorine atoms that do not break down easily.
Werley explained to those in attendance at October's Industrial Leaders Breakfast that these chemicals are often found in water, air and soil, and have even been discovered in the food supply, drinking water and many consumer products. He offered examples of PFAS being discovered in the bloodstream of polar bears, and said in an effort to find a human blood sample that didn't have PFAS, scientists had to go as far back as the Korean War. A soldier who gave blood during enlistment for that war, which started in 1950, had a sample that did not include any of these chemicals.
Because of their widespread use in manufacturing for a variety of consumer, commercial and industrial products — including cleaning products, water-resistant fabrics, grease-resistant paper, upholstery, nonstick cookware, and personal care products like shampoo, dental floss, nail polish, and eye makeup — it can be challenging to assess the human health and environmental risks of PFAS exposure, Werley said.
PFAS are used in so many products because they have desirable chemical properties, like extreme resistance to water corrosion, biodegradation and heat. But because they have been linked to health issues and defects, trying to regulate them so they do not further permeate the environment has become essential, Werley said.
Because people are most exposed to PFAS in drinking water, the EPA is working to address this first, Werley said. The EPA has so far proposed designating PFOA and PFOS (two specific forms of PFAS) as hazardous substances as well as setting a national primary drinking water standard of 4 parts per trillion (or the equivalent of four drops of water in an Olympic-size swimming pool).
Testing for PFAS using UCMR-5, which stands for the Fifth Unregulated Contaminant Monitoring Rule, at water treatment plants that serve more than 10,000 people started in early 2023 and will be phased into smaller treatment plants until 2025. To put this into context locally, Werley shared this testing data with the group from Burnside and Somerset water treatment facilities.
There were zero PFAS detections at the Burnside facility and four PFAS detections at the Somerset facility. The compounds that were detected at the Somerset plant were below the EPA's recommended standard of 4 parts per trillion.
"So I say all of this to say, your community looks pretty good," Werley said.
He also shared data with the group on surface water detections in Kentucky, meaning PFAS levels tested in untreated water coming directly from local waterways. At Somerset's monitoring station, levels are in the 10 to 50 parts per trillion range, which is common for most waterways, Werley said.
"You can probably find concentrations like that in just about any surface water in the state," Werley said.
Werley went on to explain that there are currently no regulations or requirements for wastewater treatment facilities, but monitoring and PFAS sampling for 40 different compounds will inform the EPA's decisions. Any new recommendations for biosolids or wastewater effluent are expected in late 2024 or early 2025.
Werley said it is important for businesses and industries to be talking about this issue now so that they can be on the cutting edge of anticipating what may need to be a conversation in the future.
Girdler said that is the very reason SPEDA brought in an expert to speak on this subject.
"Somerset and Pulaski County are leading the way in so many aspects, and bringing this type of information to our industrial community is another way we are getting ahead of the curve and making sure our business leaders are aware of the issues that may impact them in years to come," Girdler said.