Greater Louisville Inc.'s metric for success is regional
Using only private funding, CEO Kent Oyler discusses how the reorganized GLI's focus will attract economic development to the Kentuckiana region
By Ed lane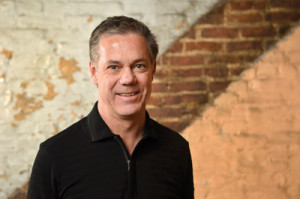 Kent Oyler was named president and CEO of Greater Louisville Inc., the metro chamber of commerce, in June 2014. A graduate of the University of Louisville, where he earned both his bachelors in business and MBA degrees, Oyler began his career working for a predecessor of PNC Bank and later joined a large private manufacturing company, where he rose to chief financial officer. In 1992 he founded OPM Services and began a career as an entrepreneur, launching 19 new ventures in a variety of industries. In 1997 he co-founded broadband Internet provider High Speed Access Corp., which went public in a 1999 offering that still ranks as Kentucky's largest IPO. Oyler has long been active in civic organizations, serving on the boards of Leadership Louisville, Junior Achievement, Kentucky Science Center, Metro YMCA, University of Louisville, Venture Connectors, Tocqueville Society and the Metro Police Foundation, among others.
Ed Lane: The Louisville Chamber of Commerce adopted Greater Louisville Inc. as an assumed name in 1998 and its then-Chairman Doug Cobb became the president of the new entity. What were the primary reasons GLI was formed?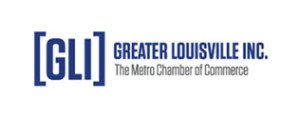 Kent Oyler: Although I was around but not central to that organization, it's my understanding the Chamber of Commerce, the Greater Louisville Economic Development Partnership (the organization run by the private sector), the City of Louisville and Jefferson County were all active in economic development; each entity had its own ED operations. I think everyone recognized at that point there were a lot of inefficiencies and duplication of efforts. Also, in other cities, which is still true today, the chamber of commerce normally manages the economic development functions; it doesn't normally reside in government. The business leaders merged all the organizations together, created GLI, did some fundraising around it immediately, raised some money to execute programs, and I think did a nice job.
EL: What is another major benefit of consolidating economic development agencies into one?
KO: One economic development entity provides one voice for the community. Originally I believe GLI was also intended to be regional, though it never really achieved regionalism as it's doing today. When a company is being recruited, talking to one agency all the way through market and site evaluations is considered best practice.
EL: What is the regional trade area in which GLI now focuses its economic development efforts?
KO: As part of its evolution in the last six months, GLI has transformed into a truly regional chamber of commerce. GLI defines the market, in terms of the economic development side, as 15 counties, which is pretty much the Louisville MSA plus Bardstown and Elizabethtown, which are micropolitans, and Southern Indiana. So that's GLI's service area. When the Louisville Metro Government pulled its GLI contract money (in early 2014), a couple things happened. It freed GLI up for advocacy and to be regional. Before, that was a little difficult. When GLI had a million-dollar contract with the Louisville Metro Government, the effect was for GLI to focus on Jefferson County.
EL: How will funding for the new GLI be generated?
KO: It won't come from the counties. We're not asking the counties, including Jefferson County, to fund GLI. GLI initiatives, in terms of economic development, will all be privately funded by the business community. We still have a small contract with Metro Louisville to do some research work, and we might have contracts with other organizations where GLI would provide a specific service, but the funding for economic development is coming from the private sector.
EL: How successful has GLI been during the last decade in creating jobs, capital investment and a better-educated workforce for the Greater Louisville area?
KO: It's been the Greater Louisville area, because jobs don't stop at a county line. An employer may be based in Jefferson County, but their employees may live in Oldham County or Southern Indiana or elsewhere. The impact of economic growth is definitely beyond just Jefferson County. Since being formed in 1998, GLI has had very specific metrics and goals to achieve under its contract with the Louisville Metro Government. So every year GLI has actually tracked the number of jobs created, average wages for those jobs and capital investment – that's jobs created and also retention and expansion projects. Those are specific projects where GLI was engaged, not ones that just happened. The total was 74,000 jobs and $8.2 billion in capital investment since the formation of GLI.
EL: During the past three years, GLI has had several changes in leadership. Joe Reagan resigned in late 2011 as president and CEO to accept the president and CEO position with the St. Louis Regional Chamber and Growth Association. GLI's Executive Vice President Tracee Troutt served as interim president and CEO. Reagan's successor, Craig Richard, started with GLI in early 2013 after an executive search of about 12 months. Craig Richards resigned in February 2014 and Eileen Pickett, former senior vice president of economic development at GLI, served as acting CEO until you were hired in June 2014. You've been CEO of GLI about eight months. How seriously has management turnover affected GLI's operations?
KO: Prior to my arrival, and what I've dealt with after arriving here, the frequent management changes have been very impactful. Not having permanent leadership in place is very difficult for a membership organization. The interim leadership did a fine job keeping the organization running. GLI still did its events, hit its economic development goals, things like that. That all still happened. But when you talk about having strategic direction and leadership and any kind of forward momentum, that really does require a permanent leader. I happen to be the guy the board picked, but whoever it was, GLI needed a permanent leader who was going to be here for awhile, who was going to stick it out, create the strategy and then back the strategy up and go forward. Clearly GLI has had a membership decline, a revenue decline and lost favor with some folks, including, obviously, the Louisville Mayor's Office. GLI certainly was not in a crisis situation, but it definitely was in a long-term decline.
EL: Your credentials and 30-year business reputation are respected by the business community. Have your reputation and experience been a big help in reorganizing GLI and garnering support from local businesses?
KO: I don't know about the reputation – I'm glad it's perceived as good – but I've been working for 30 years, mostly on the philanthropic front, with many of the people who are running major companies in the Louisville area, and those connections have been critical. Jim Allen with Hilliard Lyons, for instance, is on our executive committee now; we go back to serving on the Safe Place board together, and that's 30 years ago. Paul Costel, who runs Chase Bank, we go back 30 years. So those contacts at organizations like the Young Presidents' Organization (YPO), where I was chair, and the World Presidents' Organization (WPO), where I met hundreds of CEOs over a 15- to 20-year period of time – it's absolutely been important to have those contacts. And obviously my entrepreneur experience is beneficial because that is what we're doing at GLI – an entrepreneurial pivot.
EL: What are your top priorities and goals for GLI?
KO: GLI has four organizational goals for 2015. Over the last seven months we've examined everything GLI does, cut whatever costs were not central to its mission, hired new people. All of our evaluations are finishing up. GLI's organizational goals for 2015 include becoming a selling organization. That means we're selling GLI, our community, our mission, every single day.
Next is launching GLI's Advantage Louisville strategic plan and getting it funded and implementing the GLI strategic plan. I was on GLI's planning committee a year ago. That was fortunate because I was very familiar with the strategic plan. The plan was shelved because GLI needed a leader to implement it. GLI may call the plan – Advantage Louisville 2020, GLI's new six-year strategic plan – transformational for the local economy.
GLI's third goal is member engagement. GLI needs to improve getting volunteers engaged with the organization. We've got lots of opportunities, and the new GLI will have even more now.
The fourth goal is flawless execution, which is the quality piece. GLI needs to be high-quality. Those are our four goals. I went over them at a staff meeting yesterday, and we have a retreat tomorrow. All of our metrics are aligned around those four goals.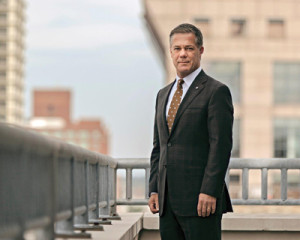 EL: GLI was operating at a deficit in 2013. How are GLI's finances now?
KO: Yes, GLI has had deficits for at least two years and perhaps longer than that. Part of the problem is timing issues, between core non-restricted funds and restricted foundation grants. The expenditures GLI controlled in 2014 ended up in the black. Next year we're budgeting to be in the black.
EL: What do you forcast GLI's budget for 2015 is going to be?
KO: The cash part of the controllable budget is about $5.5 million. GLI also receives in-kind funding; we're not counting that because GLI uses it for media and things like that, but that's not cash. Adding the foundation grants, GLI gets up to $7 or $7.5 million. GLI's budget used to be around $9 million.
EL: How many employees does GLI have?
KO: Today, it's about 35. By the end of the year, I would hope it's about 45. I don't see GLI getting much north of 50. It used to employ 65 or 70.
EL: What areas will GLI be hiring in, just generally?
KO: Of the positions we have open today, one of them is a communications director, which we've had a hard time finding the right person for that so far. We have two sales development functions open. After that, almost all the hires will be in the focus areas of regional economic development, talent and workforce, so they're all there. All of GLI's new money is directed to economic development.
EL: Southern Indiana is a key component of the Louisville metro area. How does GLI work with economic development agencies in the Indiana market?
KO: One Southern Indiana is a great friend. Its president and CEO, Wendy Dant Chesser, is on the GLI board, and we have continuous conversation. We also have the regional leadership coalition that we work together on. But from an economic development standpoint, Advantage Louisville – the new regional entity being organized – will have 15 counties with a seat at the table of its advisory board and another 15 seats from the business community. The business board members represent the companies that are interested in economic development and have helped fund this organization; collectively they effectively become the marketing department for the region. So GLI goes out and markets the region, not just Southern Indiana, Bullitt County, Shelby County, Oldham County, Jefferson County. Our team goes out with the site selectors and companies that might relocate here and on international trips. The region is over twice the size of Jefferson County and it has a lot of other assets, including "right-to-work" laws (in Indiana), which is an important factor in site selection. Some of the counties are eager to recruit warehouse and logistics operations, whereas Jefferson County is focusing in a different direction. GLI markets the entire region. Once we find a business interested in looking more closely at our region, GLI provides information on the region. If the company is an automotive plant, it may specify a right-to-work state the vast majority of the time. So we'll take them to Indiana. We'll say to One Southern, this company has 200 jobs; here's what their schtick is. At that point, the folks from One Southern would take that company and talk about their incentives, show them the land opportunities and so on.
EL: Would the Indiana Cabinet for Economic Development get involved at that point?
KO: Yes, depending where the lead comes from. And you do have to be sensitive. If the lead came through the state of Kentucky, for instance – which happens – GLI would give that lead back to the state of Kentucky. There is still competition between states. GLI is excited to market Indiana, excited to market Kentucky, but GLI is generally agnostic as long as the client lands in this region. If a company goes to Indiana, we've got bridges; they'll come over to Louisville, they'll shop, their suppliers might be here, other things happen. It's still good for the region. And if the company goes to Kentucky, same thing, some of those people may shop, live and work in Indiana.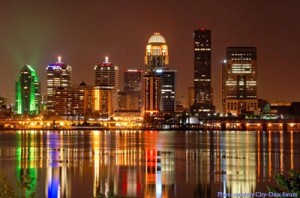 EL: You mentioned right-to-work, under which employees at union-organized sites are not obligated to be union members. Has GLI taken a position in favor of right-to-work laws?
KO: GLI favors right-to-work at the state level. There's right-to-work legislation being passed at the county level right now; I'm watching it closely. The odds of getting any traction for right-to-work in Jefferson County are pretty low, just the way we're politically arranged. You've got to pick your priorities.
EL: Are long-term relationships in economic development a benefit in dealing with corporations and site selection consultants? Generally, is it the best economic development practice to use an independent entity like GLI to manage engagement and long-term relationships with companies, corporations, small businesses and site consultants in lieu of the economic development initiatives managed by elected government officials or their appointees, who from time to time change due to term limits or election loss?
KO: Very few economic development deals happen overnight. If they do, they're probably based on existing relationships. So yes, you want those relationships. Relationships do need to have some consistency and continuity over the years. That was the structure that was here. It had the obvious problem, though, as I said, making it also very difficult for GLI to be regional. Local entities should close (deals with their) sales incentives and coordinate the on-the-ground project management part. That's the way GLI is structured today, and we'll see how our transitions work as we build this thing – we hunt, we find the companies and the relationships, bring them back, transition them over to Louisville Forward or another economic development organization in our region.
EL: So basically your job is to develop initial leads, prequalify them and once they've said "we're interested," refer them to counties who would work directly with the businesses?
KO: Correct. GLI is not directing businesses specifically to a county; the company or the prospect is going to have selected and narrowed down the counties. So we're not going to say, you need to go to Southern Indiana or you need to go to Bullitt County; they're going to look at the assets of that county and say, "I think we really ought to be there," at which point we'll introduce them to that county. If a client wants to go to Bullitt County, we're not going to force them on a different place. If you did that, they might just say, well, hell, I won't come at all, I'll go to St. Louis or whatever. Our issue is, GLI wants the company to come to the region. Where they land is up to them. We're happy no matter what. GLI's metric (for success) is regional.
EL: An issue coming up before the General Assembly is the LIFT bill – Local Investments For Transformation – to have voters statewide decide whether to authorize a local-option sales tax process. What's GLI's position on that issue?
KO: GLI supports LIFT. It's in GLI's public policy; it worked out well alphabetically at least because LIFT is at the top of our short list of legislative priorities. The vote that needs to happen in Frankfort is about choice; do voters get the right to choose? It's the same right they have when they vote on a constitutional amendment. Whether a local community passes a tax increase or not would depend on the program, the projects and the vision that's laid out. But that's a couple of years out. Right now LIFT is about the right to choose. In other cities – Oklahoma City, Jacksonville – the local option there has been transformational. It can really differentiate a city.
EL: GLI has been successful in attracting and retaining young professionals, creatives and entrepreneurs. What initiatives seem to be attracting young professionals to Louisville?
KO: Louisville was picked as the No. 1 city for retaining young professionals, which was great. Statistically, the mathematic measures apparently grade us to be ahead of Portland, Ore. A lot of Louisville's retention is based on the young adults we're educating here. But our inbound professional migration is not where it needs to be, and that's something GLI wants to work on: getting educated professionals to move here from other cities. We're not keeping up with some other towns that are doing a better job. And that's part of the plan GLI will fund in March.
EL: What kind of a rating would you give the University of Louisville as far as attracting students, raising the graduation rates and improvements it is making to the campus? What would you say about President James Ramsey and UofL?
KO: The UofL of today is not the UofL I went to. UofL is just worlds ahead. It looks like a real campus. It plays big. Their growth rates on incoming students' ACT scores have been phenomenal. UofL may now have one of the highest average freshman class ACT scores in the state. Six-year graduation rates have increased. UofL still isn't in the top 50; it's got plenty of room to improve. But to have UofL and add a James Ramsey mentality to it is a great thing for Louisville. It's very business-friendly.
EL: Do you have a closing comment?
KO: Business leadership organizations like GLI are critical. In Lexington you have Commerce Lexington, which does a great job. In Bowling Green, the local chamber is on fire, doing a great job down there. In Louisville, we faltered a bit, and what's happened is that GLI rallied. We've stopped the decline, and now it's on the upswing, specifically with the Advantage Louisville plan that GLI will be announcing on Feb. 17. The top-level goals for that program are going to get people's attention. GLI will very clearly articulate our value proposition. If people didn't understand what GLI was doing over the last few years, they will clearly understand it going forward. The Louisville region has a lot of great chambers of commerce, each serving different needs. They're really important, strong organizations. But Greater Louisville Inc. is the economic growth chamber for our region. It's a highly relevant organization. ■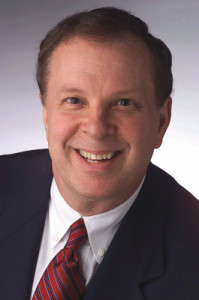 Ed Lane ([email protected]) is
chief executive of Lane Consultants, Inc.
and publisher of The Lane Report