Will create 43 new jobs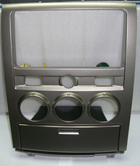 BARDSTOWN Ky. (March 19, 2015) — Japanese auto supplier Itsuwa plans to locate a facility in Nelson County that will create 43 new, full-time jobs. The operation, which will be called Itsuwa Kentucky, will invest $5.2 million in the commonwealth.
Itsuwa recently purchased 16 acres in the Wilson Industrial Park, and plans to build a 32,000-s.f. coating and painting facility. It will be the company's second location in the U.S. and first in the commonwealth. The facility is expected to be operational early next year.
Itsuwa Kentucky, a subsidiary of Itsuwa Sesisakusyo Co. Ltd., specializes in coating and painting automotive parts, including seats, chassis, pipes and interior plastic panels. The company also designs and builds its own equipment, including robot spray paint and electrocuting systems.