Kentucky's effort to incent investment in startup companies is working.
In 2014, Gov. Steve Beshear signed legislation allowing individuals providing capital for startup companies – so-called angel investors – to receive a 40 or 50 percent tax credit beginning in 2015. Less than three months into the year, angel backers have made $5.4 million in eligible investments in 17 Kentucky businesses and filed for 70 percent of the available tax credit pool.
"We are seeing a high level of interest and utilization of the Angel Investment Tax Credit," said Mandy Lambert, commissioner of business development in the Kentucky Cabinet for Economic Development. "Angel investors are realizing this is a great opportunity to invest in Kentucky's small businesses, which, in turn, will create more jobs and economic prosperity throughout the state. Everybody wins."
The response has been so swift, in fact, that $2.1 million of the $3 million cap on tax credits has already been committed.
"At this rate, we anticipate the funds allotted for the entire year will be awarded in the very near future, so I would encourage any interested investors to apply quickly," Lambert said.
Individual angel investors can receive a tax credit of up to half of their investment in counties with high unemployment rates and a 40 percent credit in all other counties. Approved investors may claim the credits on their 2015 tax returns.
The AITC has a provision to attract out-of-state investment dollars by allowing non-Kentuckians to make deals that transfer investment tax credit to someone with commonwealth tax liabilities – an individual Kentucky taxpayer may purchase an eligible credit, and the investor recovers a portion of his or her investment.
The Kentucky Economic Development Finance Authority oversees the tax incentive application process. Investors must be SEC approved and go through a KEDFA approval process.
In November 2013, the Beshear administration announced creation of the Kentucky Angel Investors Network, a virtual system to link companies pursuing funding with would-be investors from across the state. Its digital platform allows approved investors to watch virtual presentations by entrepreneurs who already have a lead investor and a negotiated term sheet. The hope is that there will be a match.
There are several other angel groups in the state's urban areas. Louisville has had two such groups. The Louisville Angel Investor Network primarily considers seed and early stage investments.
Ashland has newest angel group
The newest group is the Tri State Angel Investment Group in Ashland, which the Kentucky Innovation Network Office in Ashland established. It is the state's only angel group east of Lexington.
"Eastern Kentucky businesses will no longer need to go out of the area to obtain funding help," said Mick Fosson, director of the Kentucky Innovation Network office in Ashland.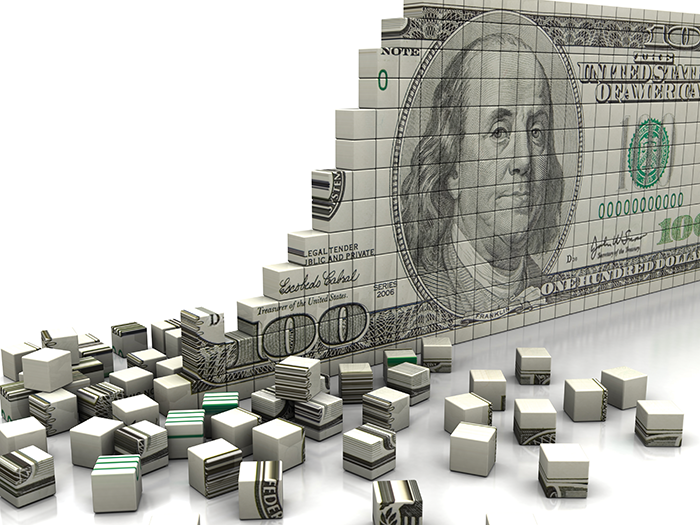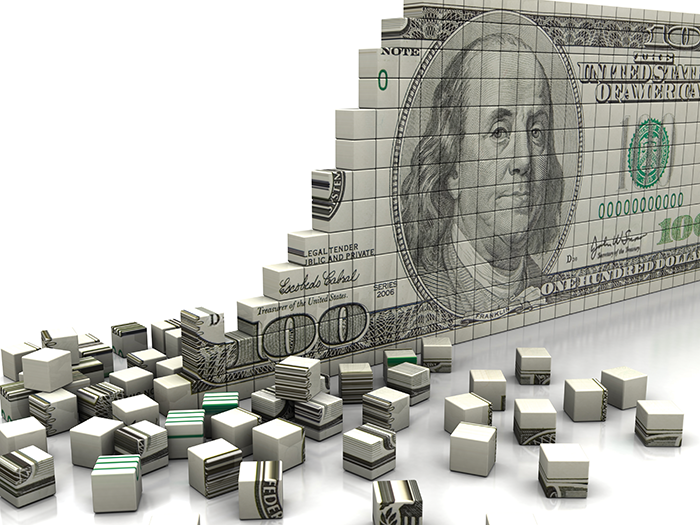 In addition to working directly with entrepreneurs, Fosson said, TSAIG is collaborating with the state Cabinet for Economic Development, the Kentucky Innovation Network, Kentucky Angels Network, the Shaping Our Appalachian Region (SOAR) initiative and other entities and programs to encourage innovation and strengthen Eastern Kentucky's small business climate.
"This is one of the strategies of how we change the cultural dynamic of an area that went the way the national economy went or as outside influences steered it," said Tim Gibbs, president/CEO of the Ashland Alliance. "We cannot only reposition ourselves in the current economy but build a new economy as well."
The group got off to a fast start, raising $1.1 million in six to seven months, which Gibbs calls "a remarkable achievement." The new tax credit was "quite the catalyst," he said, adding that the angel network is "not only the right thing to do for our community but makes financial sense as well."
The TSAIG initiative can help residents of the region realize they have the capability to drive economic development themselves.
"We can build from within," Gibbs said, "and try to change the mindset of folks. This is a powerful apparatus to make our own dreams come true. It is not a magic-bullet strategy, but you have to take care of your own, foster your own."
It is good to see leaders in the community put their money into this group, said Don Perry, senior vice president of Ashland-based Kentucky Farmers Bank, who is TSAIG chairman and its investments manager. Additionally, he said, these Tri State Angels need to share their expertise about how they achieved success with entrepreneurs they fund.
"These people are very interested in seeing economic development in the area," Perry said. "Prior to this group, financing was a real problem. A number of good ideas for start-ups could have begun right here with us and not have had to move to other cities to get funding or expertise."
TSAIG is working with seven companies currently, and several others have begun the application process, according to Gibbs. The first two to make formal presentations at the inaugural meeting in January were FWD Energy, a start-up that recycles tires in innovative ways, and HeraTesting, a medical testing procedure company that is a spinoff from Transposagen, which was started in Lexington. Both have progressed to the due diligence process of assessment for possible funding.
"I didn't think it would happen this quickly," Perry said. "Now it is a question of whether this is a one-time initial burst or if we can keep the momentum going."
Veteran angel funds mentor others
One factor benefiting new angel investment groups in Kentucky is more established angel investment groups such as the Bluegrass Angels.
Warren Nash, director of the Kentucky Innovation Network in Lexington, is heavily involved in the Bluegrass Angels, which started in 2004. This group now has two funds – Bluegrass Venture Fund 1, which is fully booked with 12 investments; and Bluegrass Venture Fund 2, which has been in operation for five years. Both are managed by a board of volunteer investors from the Bluegrass Angels that meets monthly (except January and July) to hear pitches from two to three companies.
In July 2014, the group began the Bluegrass Angel Launch Grant Fund in cooperation with the Bluegrass Development Partnerships, the Kentucky Commerce Cabinet, and Commerce Lexington. Targeting early stage start-ups that are not yet ready to raise money, it makes grants of up to $4,000 as a straight investment and has awarded eight so far.
"The best thing is that the company gets mentorship," Nash said. "This improves the quality of the (eventual) deal. It helps the entrepreneurs reach the next milestone fairly quickly."
Beyond the regionally focused groups, there is also the Kentucky Angel Investors operation launched in 2013. Aiming for rural as well as metro projects, Kentucky Angels brings new ventures and accredited investors together via monthly online meetings and gives investors access to form deals and partnerships with entrepreneurs statewide.
The state provided seed money for the Kentucky Angels with a mandate to hold two summits each year where entrepreneurs and angels can meet.
"They are trying to reach the rural areas that may not have a(n investment) group," Nash said, "but it is not just about funding. It also provides a way for entrepreneurs and investors to get to know each other.
The group does require start-ups to already have raised money, according to Nash.
"One of the key components of this group is that you have to have a lead investor who can explain why he or she invested and why.
The highlight of the summits is an entrepreneur pitch competition. Last November, GearBrake took home the grand prize and $5,000. The Louisville-based company has developed a specialized brake-light system to better protect and alert motorcyclists.
"As a state, we have made a lot of progress," Nash said, "but this takes time. It takes time to build infrastructure and culture. It is not a one-shot time and you're done. We have to have a lot of follow-up funding so a company can continue to grow."
None of the angel groups is going to invest in a back-of-a-napkin idea, he said.
"You have to have spent time actually solving the problem and proving that actual people are willing to pay for it and how much they are going to pay for it," Nash said. "Angel investing will help you scale up and grow into your market, but there's not much money out there for pure research to put together a business model and think through your revenue chains. The first question is usually 'what have you put into this so far?' "
To learn more, visit these sites:
Debra Gibson Isaacs is a correspondent for The Lane Report. She can be reached at [email protected].
BiF aims to fill a Kentucky capital gap with foreign investment
The Bluegrass International Fund (BiF) is a Frankfort-based development firm created by a group of Lexington and Louisville business people approved by the U.S. Citizenship and Immigration Service to operate as a federal Immigrant Investor Program (EB-5) regional center.
Known as EB-5, the Immigrant Investor Program's ultimate goal of the EB-5 program is to create a significant number of new jobs by attracting foreign investments for real estate projects that spur jobs and economic growth. For a minimum investment of $1 million, or $500,000 in rural or in targeted-employment areas, foreign investors obtain conditional green cards, which can become permanent in two years if the investment creates 10 permanent jobs.
"We are the first EB-5 Investment Fund that's been established to invest exclusively in Kentucky and Southern Indiana," said Lynn Allen, president/CEO of BiF. "We invest only in large-scale economic development projects that are game changers in terms of jobs and new economic vitality.
"The individuals who came together to create BiF did so because we all had experienced, in our professional and community volunteer lives, the relatively low availability of capital in Kentucky," Allen said.
"The Eli Lilly and Co. Foundation (in Indianapolis) can write a check for $50 million when our foundations are stretching it to write one for $10 million. Or consider the financial centers are located in North Carolina or Chicago and New York City," she said. "So Kentucky has been at a disadvantage when it comes to capital access and availability. BiF wants to make a difference in this way."
A variety of people and groups in the commonwealth have been pushing to improve the funding environment for start-ups that aim to create completely new types of businesses or products. With state average income levels lagging at about 81-82 percent of the national average, start-ups that might hit it big are viewed as offering a far better chance to catch up than incremental growth of existing operations.
"Kentucky has made a lot of progress," said Kris Kimmel, president of the Kentucky Science and Technology Corp. "Capital is always an issue, but we've made substantial inroads with groups such as the Bluegrass Angels, the venture fund in Louisville, and the Commonwealth Energy Fund. We probably need more of a mid-level fund that can invest $2-4 million in a company. That's where the gap is most acute."
BiF is the "new 'tool in the toolbox' designed to promote economic growth on a large scale," Allen said. "Our projects will be projects with a total price tag of at least $30 million. Our minimum loan will be $10 million, but our sweet spot is even larger projects that cost anywhere from $60 to $300 million and for which we can provide loans in the $20-$60 million range."
Michael Mountjoy, BiF chairman of the board, said he expects BiF to be in the top tier of regional centers in operation today, especially because of the high quality of the board members and staff he works with.
"BiF will be a terrific asset for Kentucky and Southern Indiana," he said.
It has an association with the Cleveland International Fund in one of the most successful regional financial centers in the country, which Mountjoy said can connect BiF to expertise that has generated more than $220 million in funding for economic development projects in northeast Ohio since 2010.
Additionally, BiF entered into partnership with the national Council of Development Finance Agencies, Allen said.
"Its purpose is to work with state municipalities, economic development organizations and developers to help them learn how to source and package a variety of financial resources to make large-scale projects a reality. I think we've seen the challenges that some very large-scale projects have in getting launched (a Rupp Arena renovation, the CentrePointe multiuse development proposed in downtown Lexington) because of the challenges in sourcing and packaging the financial resources needed. We are bringing CDFA's resources and expertise to Kentucky for the first time."
BiF will hold webinars throughout the year, and in October it will host a CDFA conference in Lexington.
–Debra Gibson Isaacs
 Angel support: Mick Fosson and the Kentucky Innovation Network
"It is different in Lexington or Louisville or Paducah," said Mick Fosson, director of the Kentucky Innovation Network Office at Ashland, one of 13 such directors spread across the state. Behind his contagious smile and ready laugh is a man who understands – who understands how to start a business (he's done it twice), who understands the often-overlooked role that culture plays, who understands the importance of business funding to the future of Kentucky.
Fosson's story begins in Ashland, his hometown. Back then, kids like Fosson graduated from high school and went to work for one of the big industries in town like Ashland Oil, with its world headquarters in town, or Armco Steel, at their plant that employed 5,000 people, provided good jobs with benefits, jobs that people kept for a lifetime before the next generation did likewise.
Fosson was one of the few who went to college. He graduated from the University of Kentucky in 1963 with a chemical engineering degree. Second in his class, 31 job offers poured in. Ambitious, he earned his MBA from Marshall University in Huntington, W.Va., at night.
All was well for years, the busy kind of years where everyone goes to work each day and raises their kids and plans for retirement.
But then the rhythm of life abruptly changed. The economy went south, literally and figuratively. Armco Steel went from employing 5,000 to 1,000-maybe. Ashland Oil moved its headquarters. Everything changed but the culture. Finish high school, perhaps go to college, stay in the area, get a job, raise a family.
Even his degree and work ethic couldn't protect Fosson. Armco fired their top five managers, including him, so he went to work for Ashland Oil. He couldn't see a merger with Marathon just 10 short years away.
"My family was here and I just didn't want to leave," Fosson recalls. "My wife taught school." Fosson's story became the story of the times.
The new millennium arrived. In 2000, Fosson decided to become a consultant and then started a business – River Cities Technologies. He figured out a better and faster way to calibrate the meters that measured gas in and out of massive gas tanks.
"The meters are like cash registers," he said. " They were in dark areas and you had to shut down the terminals to calibrate them. Fosson found a way to calibrate the meters as they ran — and in 15 minutes. Each calibration saved the owners seven hours and 45 minutes.
"It was a great business for four or five years," Fosson said. "I sold it for far too little."
But that wasn't a serious problem because Fosson had another idea. This one turned into JIT Supply, a business Fosson ran with two former colleagues. They sold products to refineries. "What do you need? They would ask. And then they handled all the logistics and qualify work.
"We did a ton of business for two years," Fosson said. That is until a huge company talked his partners into going with them.
This time Fosson's wife had something to say: Retire.
Fosson did – for a year, but he was miserable.
He found a job with an entity that had just begun in 2001, the Kentucky Innovation Network, a self-described "network of business leaders and mentors that encourage relationships, grow companies new and existing, and create jobs."
They sliced the state into 13 parts, each with an office and a director. The Kentucky Cabinet for Economic Development partnered with the Kentucky Science and Technology Corp. and local partners to manage the network. Fosson was to head the Ashland office, although he was technically hired as an employee of Ashland Community College.
They developed an incubator called IGNITE, where budding entrepreneurs could come drink a cup of coffee, eat a doughnut and get sound business advice. The idea was to build a critical mass of entrepreneurs who would start companies throughout the state, enough to create enough business and jobs to pay the way for the network.
The network did just that – in the Golden Triangle – and that funded the other offices as well. Some other areas did well, too – Bowling Green, Owensboro, Paducah, Murray.
But as Fosson says: "It's different in  Ashland."
And it isn't just that, Fosson now realizes.
"When we first started, we didn't know exactly what was needed," he said. "We didn't know we needed to change the culture. We just starting building an entrepreneurial climate. To change a culture is significant thing to do. Now we're sort of proud. We have the only angel investment group east of Lexington."
The first working meeting of the Tri State Angel Investment Group (TSAIG) was held in Ashland just three months ago – January of 2015. They have already put together a $1.1 million fund. Before that, a lot of work went on behind the scenes with the Bluegrass Angels, consultant Rick Johnson with the Kentucky Science and Technology Corp., and local business leaders.
"Our first priority is businesses in our region," Fosson said. "If someone has a great idea and can grow it the first $200,000, that's where the angel network comes in – funding from $200,000-$500,000. Above that is venture capital.
"Our own fund means we can help our own businesses. Once a good idea started going well, an investor from Louisville or Chicago would come in and want to invest, but they wanted the people to move there. Now we are building a community of entrepreneurs who can stay here."
–Debra Gibson Isaacs