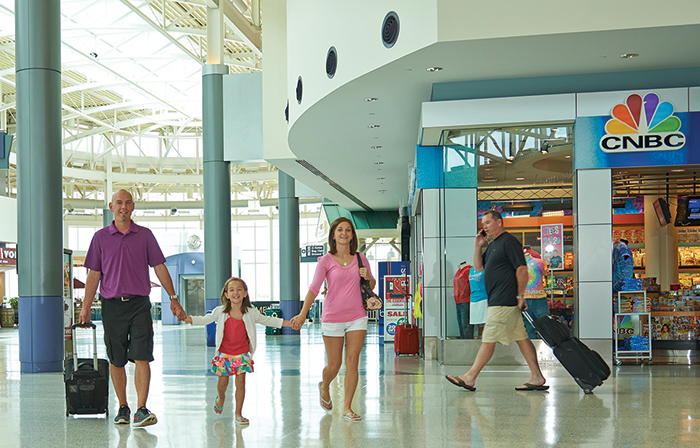 ERLANGER, Ky. (April 22, 2018) ' The first quarter of 2018 proved to be a strong start for Cincinnati/ Northern Kentucky International Airport (CVG) continuing tremendous passenger growth,air service enhancements and achieving its best airfare ranking.
CVG continued to be the fastest growing major airport in the country with local passenger traffic growing 17 percent year-over-year. Cargo volume set a new quarter tonnage record with more than 289,835 tons handled, totaling a year-over-year increase of 41 percent.
The airport launched seven new destinations during the first quarter:
? Allegiant now provides service to Charleston, S.C. and Sarasota, Fla. totaling 20 year-round and/or seasonal destinations served at CVG.
? Frontier now provides service to Austin and San Antonio, Texas; San Jose, Calif.; Jacksonville, Fla.; and Raleigh/Durham, N.C. totaling 19 year-round and/or seasonal destinations served at CVG.
Six additional destinations will begin the remainder of 2018; totaling 61 nonstop destinations served.
?Delta begins nonstop service to Austin, Texas on May 1 and to Phoenix, Ariz. on Nov. 4 totaling 36 destinations served at CVG.
?Southwest will begin nonstop service to Denver, Col. on Aug. 7 totaling three destinations served at CVG.
?Vacation Express will begin service to Cozumel, Mexico and Grand Bahama Island this spring totaling five seasonal destinations served at CVG.
?WOW air begins low-cost international service on May 9, and added afifth frequency to its service for the summer travel period.
CVG received its best airfare ranking from the Department of Transportation making it the lowest fare airport in the region. Overall, airfares at CVG are down 46 percent in the last five years and passengers are paying on average $215 less per ticket.
During the first quarter, CVG completed upgrades to the parking garage, baggage claim, curb fronts and other areas incorporating regional branding elements from Ohio and Kentucky including the Roebling Bridge, Smale Riverfront Park and Kentucky's bourbon heritage to enhance the passenger experience.