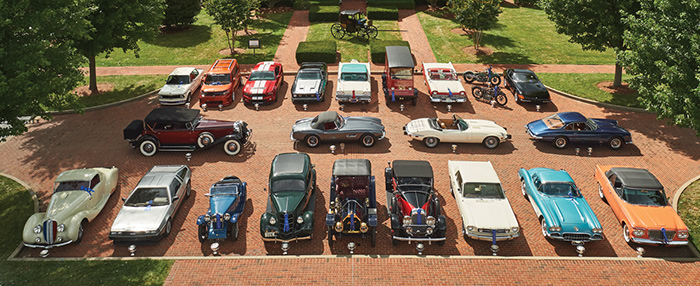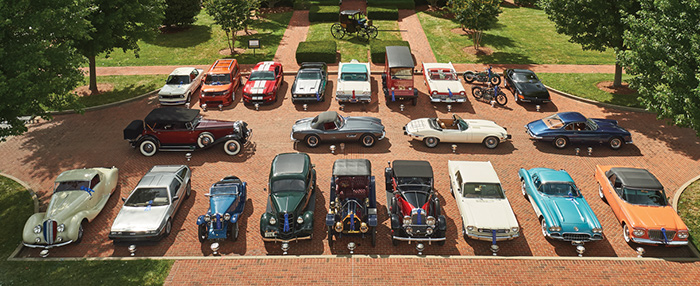 LEXINGTON, Ky. (July 21, 2018) — A 1958 BMW 507 Series II Roadster was named Best of Show at the 15th annual Keeneland Concours d'Elegance at the historic Keeneland Race Course.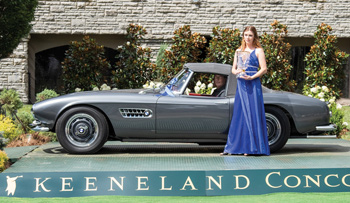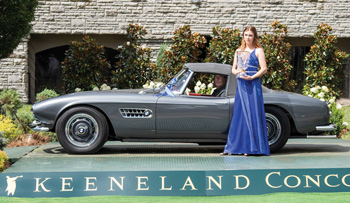 The show field featured three classes of this year's featured marque, BMW, as well as classes of horse-drawn carriages and modified examples of modern sports cars and hatchbacks. The cars on display ranged from a 1910 Oakland "30" Model 24 Runabout to a 2018 Porsche 911 GT3.
"With 2018 in the books, the Concours Team would like to thank the entrants and attendees for a wonderful event," said Tom Jones, Concours chairman. "We would like to offer a special thank you to Charlie and the Keeneland grounds crew who worked through the night to clean up the previous evening's storm damage including fallen trees. While not a record attendance — we were blessed with not a single drop of rain, mild temperatures and no humidity. Some say the best weather in our 15 year history!"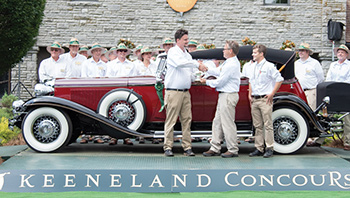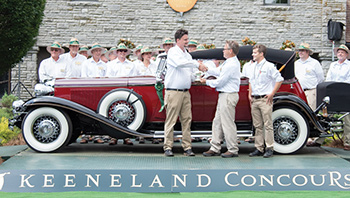 The Judge's Choice Award went to a 1931 Chrysler CG Imperial Dual Cowl Phaeton. A 1961 Ferrari 400 Superamerica SWB won the People's Choice Award, and a 1959 Ford Fairlane Skyliner was named Children's Choice winner.
The 1958 BMW 507 Series II Roadster was presented by The Patterson Collection of Louisville, who also took home top honors at last year's concours with a 1933 Delage. The 507 Series II is one of only 251 ever built, and is the only example in North America to have been raced in period.
Aston-Martin will be the featured marque for next year's Keeneland Concours d'Elegance, July 20, 2019.