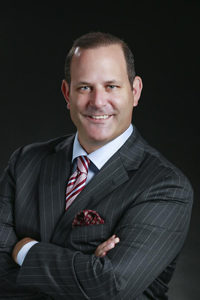 LOUISVILLE, Ky. — The Louisville Healthcare CEO Council (LHCC) has announced the appointment of one of its founding members, Benjamin A. Breier, as new board chair. Breier is the president and CEO of Kindred Healthcare, LLC, one of the largest providers of healthcare services in the United States. Breier replaces Mark Carter, former CEO of Passport Health Plan, who served as the inaugural board chair.
"I appreciate the confidence the LHCC has placed in me," Breier said. "I look forward to collaborating with the rest of the LHCC to further advance our mission and vision to position Louisville nationally as the epicenter of aging innovation."
"Ben is a proven effective leader who understands the important role healthcare companies and aging innovation are playing in the continued growth of Louisville," said Bruce D. Broussard, LHCC member and president and CEO of Humana. "Healthcare is evolving to be a simpler and more personalized experience for consumers. In response, the industry is becoming more oriented toward quality outcomes, addressing the whole-health needs of an individual. It's exciting to see LHCC leading the charge in developing solutions that will address national problems."
In conjunction with Breier's move to board chair, the LHCC board is implementing a new strategic plan that includes three cornerstones: establishing a healthcare aging innovation strategic investment fund; developing a corporate aging innovation center; and hosting a 2020 international conference on aging innovation.
The investment fund initiative will be led by Joe Steier, LHCC member and CEO of Signature Healthcare in conjunction with a Capital Investment Committee led by Michael Bryant, COO of Trilogy Healthcare. The innovation center will be overseen by William Altman, senior advisor of Strategy to the LHCC. The international conference on aging innovation in healthcare initiative will be led by Tammy York Day, president and CEO of LHCC.
More details about all three initiatives will be discussed at a breakfast panel discussion, co-hosted by LHCC and Louisville Business First on Sept. 24, 2019, entitled "How Aging Innovation is the Key to Louisville's Economic Future."