During the pandemic in late 2020 and early 2021, advertising tech company El Toro was realizing its best revenue year ever, thanks to an increase in enterprise-level clientele and election-related client work. Revenue climbed 60% in 2020 and is on track for a similar leap in 2021, according to CEO Stacy Griggs, who also chairs TechFirst, a tech talent alliance created by Greater Louisville Inc.–The Metro Chamber of Commerce's (GLI) .
El Toro uses a patented one-on-one marketing technology that matches physical addresses to digital IP addresses to help clients reach potential customers. Its 100% cookie-free approach has proven popular for marketing campaigns from high-end retail to election campaigns and everything in between.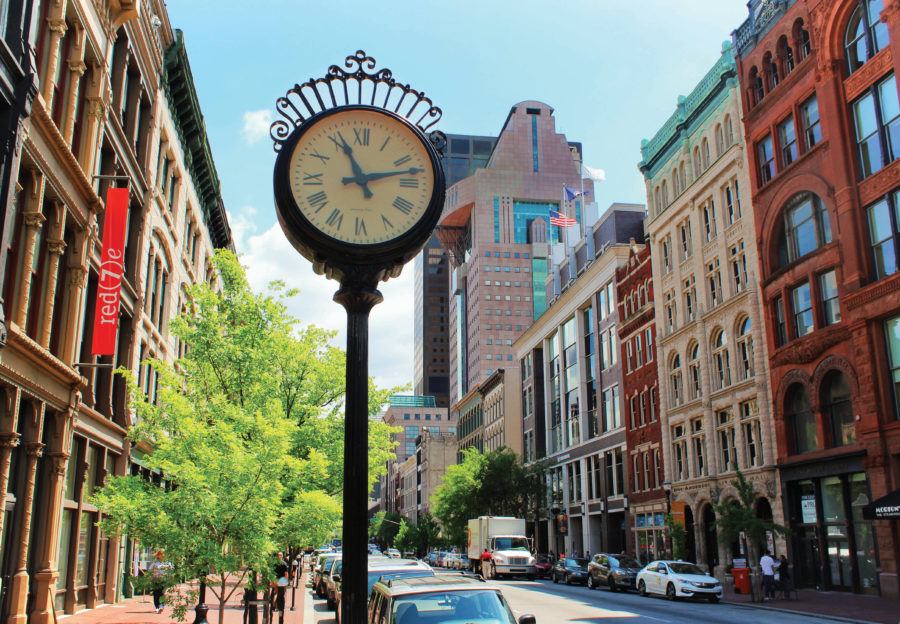 El Toro is one of many business services firms in Greater Louisville that saw upticks in activity during the global pandemic. Engineer firms, human resources companies, accounting services, computer repair, software development companies and others saw solid growth as employers across the region sent employees home to work using online applications. Those firms also kept an eye on the future, investing in technology that their customers could use immediately.
Some 43% of all industries report the ability to perform work from home in Louisville and it is 70% among business services sector employers, said Rebecca Fleischaker, Louisville's director of economic development and co-chief of Louisville Forward.
The professional and business services sector accounts for nearly 13% of the city's gross domestic product (GDP) and includes financial services, back-office support centers, IT and other business-to-business firms. There are nearly 4,000 businesses in Jefferson County in the business services sector, according to May 2020 data from the Kentucky Cabinet for Economic Development and Info USA.
Louisville has significant local presence by large global business services companies EY (Ernst and Young) and Hogan Lovells, as well as human resources consultancy Mercer and financial services company Computershare, among others.
"We are always courting new companies, and we find that the tech professionals are drawn here because of our quality of life and they can work virtually for companies based elsewhere," Fleischaker said.
New investments, steady growth
Some business services companies grew in hotspots created from the fallout of the pandemic. Hopewell, a Columbus, Ohio-based firm, opened the doors at its new "work experience lab" in Louisville just as COVID-19 shutdowns began.
From its office in Louisville's Paristown neighborhood, which spans about 12,000 s.f. in the former Louisville Leather Co. building, Hopewell studies the way workers interact with particular environments, technologies and amenities. Those insights are used to help organizations optimize and align physical environments to worker preferences to drive employee satisfaction and retention.
Other firms were able to maintain slow and steady growth with existing projects in areas of economic development already underway.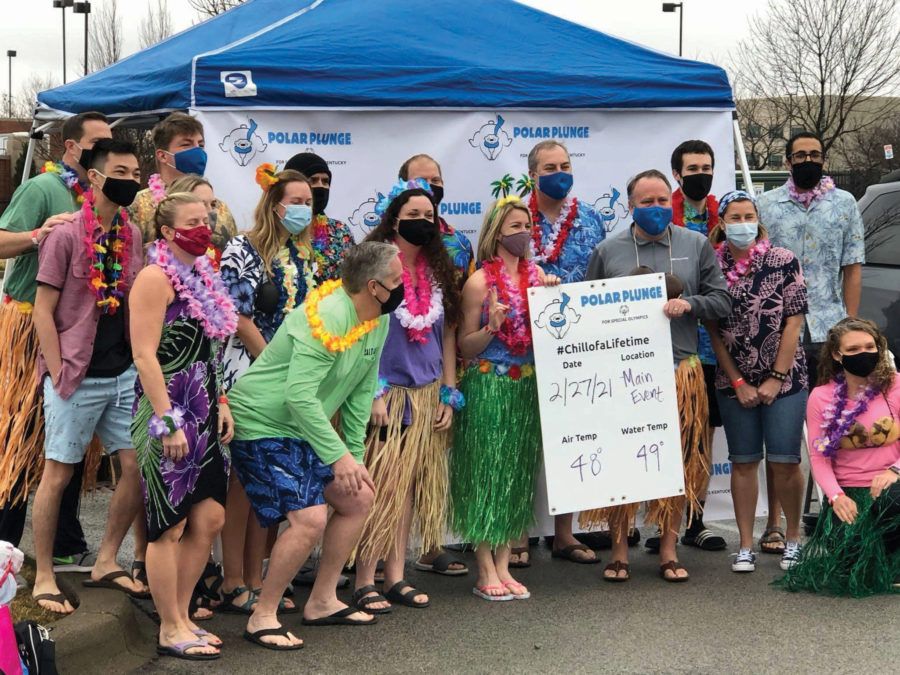 Atlas Technical Consultants (ATC), an integrated environmental consulting and engineering services firm, saw continued growth in Louisville due to warehousing and industrial property development in the River Ridge, Southern Indiana and Shepherdsville, Ky., areas, according to Bryant E. Lewis, Louisville branch manager.
"The Louisville area is strong in logistics, with Amazon and UPS Worldport, for example, and the pandemic amplified the need for the logistics sector in the region to grow," Lewis said. "With the decline of traditional retail and distribution up due to online activities, we will continue to see the need for construction and expansion."
Jefferson, Bullitt, Grayson and Edmonton counties are all seeing a surge in industrial park development, Lewis said.
Advanced Business Solutions, one of the area's largest IT managed service providers, saw growth of at least 30% during the pandemic, according to John Clark, vice president of business development. The company made the 2019 INC 5000 list and continued its growth patterns through the remote work surge.
"We've hired 35 technicians in the last six months," he said. "We saw companies challenging themselves to find new tech talent and look at IT resources, like outsourcing."
Fintech had its day in Louisville in early January 2021. Louisville's DPL Financial Partners, an insurance network for registered investment advisors, announced a $26 million combined equity capital investment from its initial investor, Eldridge, and Atlas Merchant Capital.
Signs of health also were present in marketing firms like Untitled and in software development firms like Interapt.
Lingo Communications, a voice and data solutions company, had its best year ever in 2020, according to regional channel manager Mark Gritton.
But even with specialty solutions there are tech challenges, like cybersecurity.
"The greatest threat to many small businesses in the business sector is cybercrime, which is skyrocketing," said Clark at ABS. "We've seen the aftermath of ransomware requests. And companies are having to evolve their IT posture. We've deployed a lot of advanced cloud protection in recent months."
In 2020, accounting and advisory firm Dean Dorton moved its operations from downtown Louisville to a new, high-tech office in the ShelbyHurst Office Campus in Louisville's East End. The firm's continued growth required more square footage; the new space doubles the firm's previous space. Approximately 100 team members work in the new space, which features five conference rooms, four collaboration spaces, a large pantry area, and a large high-tech training room and comprises the entire fourth floor of the building.
Dean Dorton was named in Accounting Today's "Beyond the Top 100: Firms to Watch" list in early 2021. It's also been recognized as a "Best Place to Work in Kentucky" for 17 consecutive years and is ranked as an Inside Public Accounting Top 200 firm.
MCM CPAs & Advisors, the largest CPA firm in Kentucky, worked overtime helping its clients navigate COVID-19 obstacles. At the start of the pandemic, it assisted clients on accounting and business matters in the wake of implications from the coronavirus pandemic, developing an online resource center and conducting regular webinars.
Later, it helped clients with Paycheck Protection Program (PPP) loans, work-from-home policies and other issues that arose from operating a business during the pandemic. Now, it is helping businesses get back to work.
"With employees going remote and now returning back to the office for at least some of the time, cybersecurity has become a significant challenge as the threats continue to evolve with our changing workplaces," said Brad Smith, MCM managing partner. "The MCM Technology Solutions team has been working with teams in assessing vulnerabilities and proactively helping mitigate the identified risks."
MCM has offices in Louisville, Lexington, Indianapolis, Cincinnati and Jeffersonville, Ind., and ranks on Inside Public Accounting's Top 100 list as the 78th largest accounting firm in the U.S. It has more than 250 employees in the Louisville area.
The Underwriters Group offers an array of insurance services, employee benefits and human resources solutions, as well as risk management services like loss control, workers compensation and third-party administration. Based in Louisville, the company has 12 other offices across the country.