Louisville's arts scene rivals those of our nation's most renowned cities. The arts and culture community is proving its strength once again, climbing creatively and triumphantly back from a year of pandemic-induced uncertainty.

Louisville Orchestra's dynamic musical director, Teddy Abrams, explains how creative solutions have positively influenced the 2021-22 season.
"Every single civic arts group around the world probably had to reevaluate their capabilities and figure out the best path forward last year," Abrams said. "I'm really proud of how we all approached the situation with a bold vision."
Old Forester's Paristown Hall has become an important venue for the orchestra and other arts groups, because a recent renovation provided video and sound technology needed for virtual events and performances.
"We ended up having the most interesting year of working with music teachers and Jefferson County Public Schools," Abrams said. "Growing and evolving to use content and video in ways that we just weren't imagining before."
The orchestra's 2021-22 season celebrates diverse musical voices with works by composers of color and women composers of three centuries, as well as a Latin American music festival. Acclaimed Chinese pianist Yuja Wang will join the orchestra for the world premiere of Abram's Piano Concerto.
Kentucky Performing Arts is the foundation of Louisville's acclaimed and vibrant arts scene. Their venues include The Brown Theatre, The Kentucky Center and Old Forester's Paristown Hall.
"When we had to close the theaters in March of 2020, we immediately shifted over to virtual programming, launching a series called KPA at Home, a nightly Facebook live series where artists were able to perform from their living room, their yard, or wherever they had access to perform safely," said Christian Adelberg, vice president of marketing and communications for Kentucky Performing Arts.
"We're pedal to the metal now that restrictions on gatherings are being lifted," he said. "Live entertainment is coming back in a big way and we're proud to be part of that."
A range of performances are on the calendar for 2021-22, including comedians, top-level jazz, country and pop musicians as well as Broadway show offerings.
PNC Broadway Louisville has a lively season lined up, kicking off with "Waitress," followed by "Cats," "Come From Away," "Mean Girls" and the return of "Hamilton."
"The Kentucky Center is the economic hub of main street," said Leslie Broecker, president of Midwest Broadway Across America. "It's so important to the neighborhood, the restaurants, museums and the downtown economy. It's not just for our hearts and souls."
History, bourbon, art on display
Museum Row on Main Street offers an opportunity to take in several notable museums within a few historic blocks. Attractions include the Frazier History Museum, the Louisville Slugger Museum, the Evan Williams Bourbon Experience, the Muhammad Ali Center, the 21c Museum Hotel and the Kentucky Science Center.
The Speed Art Museum is Kentucky's oldest, largest and foremost art museum, with ancient, classical and modern art from around the world. Located on Third Street next to the University of Louisville, the museum has continued to expand its building and enrich its collection since opening in 1925.
You can find the Kentucky Derby Museum right next to Churchill Downs. Its newest offering is the Hermitage Farm Tour, an all-day guided experience that begins on the racetrack, where you'll see horses on their morning workout.
"On the Hermitage Farm Tour there is plenty of time to explore the museum with two floors of exhibits and see our signature movie in our 360-degree theater," said Rachel Collier, Kentucky Derby Museum director of communication. "Then you are transported by a shuttle to Hermitage Farm, a working Thoroughbred farm, where you can have an Old-Fashioned (bourbon cocktail) and enjoy a gourmet lunch. It's a VIP experience that is truly Kentucky."
The Black Heritage and Racing Exhibit has been completely expanded to 20 times larger than it was in the 1990s, Collier said. It's a tribute to the African American jockeys and horsemen who pioneered Thoroughbred racing.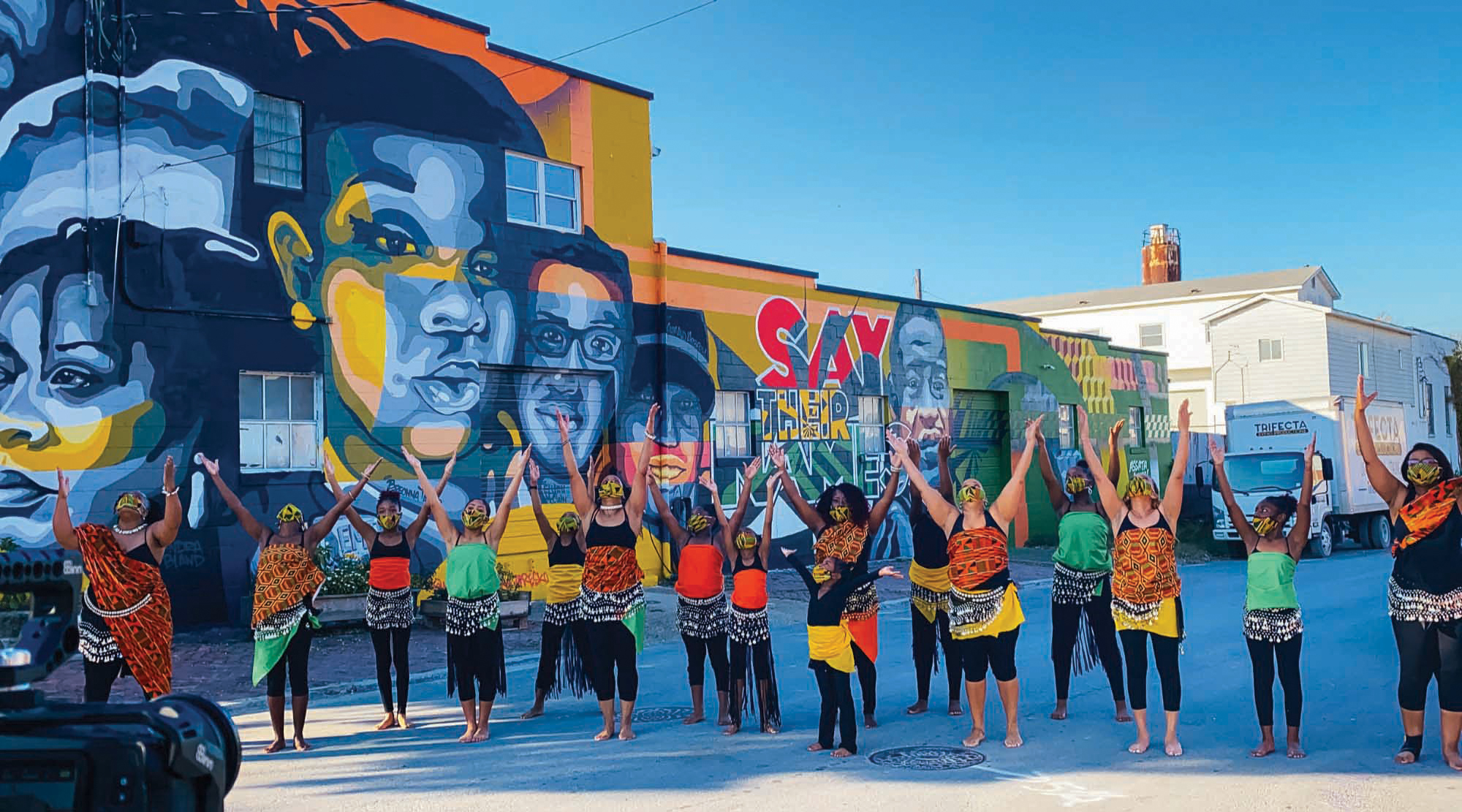 Taking to the stage
Now celebrating its 75th anniversary year, the StageOne Family Theatre is one of the oldest performing organizations in the city.
"This season we pivoted to a lot of free, digital programs for kids and family and honestly, it's sort of changed the way we look at what we're doing," said General Manager Kate Gipson.
The new Theatre for Everywhere series was accessible to over 64,000 students over the past year and will continue this season with three new plays tailored for elementary students. During the summer, StageOne provides Pop-Up Storytellers performances and summer camps.
StageOne also provides in-class support for teachers and students through professional development for teachers, after-school programs, the Disney Musicals in Schools program, and Drama Across the Curriculum arts-integrated residencies.
Opera will return to the stage in late summer with the Kentucky Opera Brown-Forman 2021-22 season.
"We are excited to be back at the Brown Theatre to celebrate and gather with our community," said Barbara Lynne Jamison, Kentucky Opera's general director and CEO. "The operas we are producing this season allow us to celebrate being together again, and also to honor how this past year may have influenced our perspectives on the treasure of family and friendships, the value of belonging, and the importance of justice."
The Louisville Ballet, founded in 1952, is recognized as one of the most highly regarded regional ballet companies in the county. Known for its versatility and commitment to new work as well as its core connection to classical ballet, the company also offers educational programs for students and aspiring dancers.
For those seeking an outlet for their creativity and physical expression, smaller dance companies such as Ambo Dance Theatre, Waterworks Dance Theater and John Keane Dance Theater in the Mellwood Art Center offer classes and performance opportunities.
Public art abounds
As you walk or drive around Louisville there's an abundance of murals and public art, many delivering a social message. On a historic building on South Shelby Street there's an impressive mural depicting Breonna Taylor and George Floyd that went up in June 2020.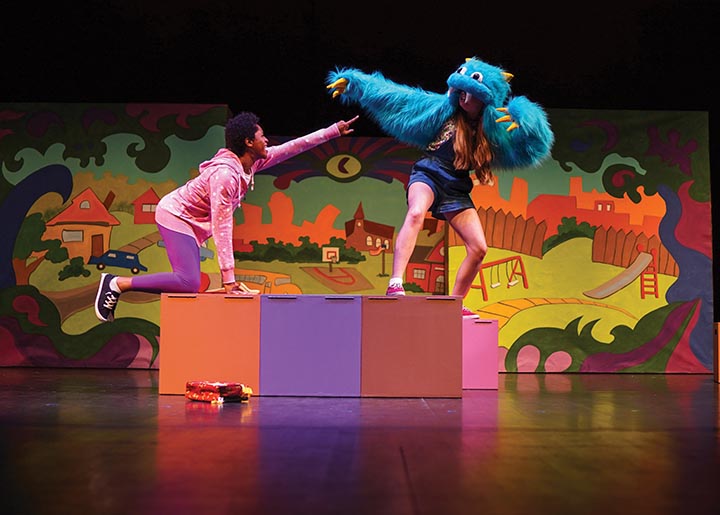 The mural was painted by Louisville native Damon Thompson, who has created more than 40 murals in Louisville and Southern Indiana in the past year. The brick wall "canvas" is the studio space of nationally acclaimed sculptor Ed Hamilton.
"Public art brings attention to issues and provokes your thought patterns," said Hamilton. "It hits you head on."
The Fund for the Arts serves as a leader and convener for Greater Louisville's arts and culture sector, supporting a range of organizations with the help of nearly 20,000 donors.
"Over the last year, our role has been supporting the healing of our arts community," said Christen Boone, president and CEO of Fund for the Arts. "Thanks in part to these efforts and to the hard work of the entire arts and culture sector, Louisville didn't lose any arts and culture organizations in spite of the many challenges of the last year."
Click here for more Kentucky business news.