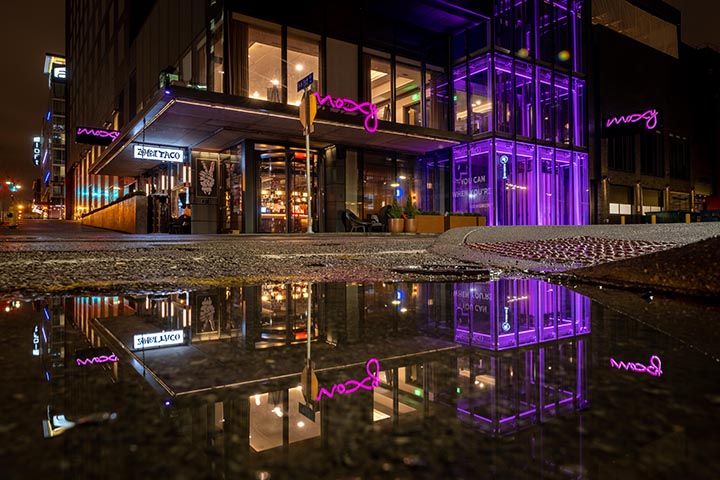 Louisville tourism is quickly ramping up after COVID-19 all but shut down travel in 2020. Events began piling back onto the Greater Louisville calendar at midyear, lifting hope for a return to "normal." Residents and visitors are excited to return to their favorite attractions and attend new events, and travel officials are cautiously optimistic.

In 2020, events were canceled, postponed or held without fans present as COVID-19 snuffed out tourism and business travel throughout the country and around the world. In 2019, however, record-setting tourism was worth about $3.4 billion to the Louisville economy, said Stacey Yates, vice president of marketing communications for Louisville Tourism.
More than 19 million people spent at least part of a day in the region, and hopes were high for 2020. Due to the pandemic, Louisville Tourism estimated room sales – one measure of tourism volume – were only about 20% (164,000) of the previous year.
The 2021 mood began brightening quickly as vaccinations increased in April and May and the population got healthy enough to travel for business and/or leisure.
"Although this feels like a shadow of the booked business in past years, we are certainly grateful for the programming we do have on the books, especially our strong sports segment paving the way for recovery…," said Doug Bennett, senior vice president of convention development for Louisville Tourism.
Optimism was evident in March, when 30,000 people attended 13 events that month compared to 50,000 visitors for the final six months of 2020, Bennett said.
Although Derby attendance in May was limited to 52,000 – roughly a third of the 151,000 who bought tickets in 2019 – hotel occupancy hit 71%, some 11 points better than the tourist agency projected, Yates said. The economic impact was $60.4 million, far better than the $35 million that had been predicted but still under the $400 million that event typically injects into the region's economy.
Spike in rooms and guests
The region's travel officials predict a spike in visitors by stir-crazy Americans as the year progresses.
"In the leisure space, we're anticipating a quicker recovery for a couple of reasons. One is that pent-up demand," Yates said. "The percentage of Americans planning a trip increases every week. And with the authentic accents that separate us from other destinations, we feel we are poised to capture people who had us on their bucket lists for a vacation. The convention market is harder to get your head around – how many people will come or how many might opt for a virtual option that might be available."
"The pace is very promising," she said.
Last year's downturn and this year's upswing come at a time when Louisville has seen extraordinary growth in downtown lodging options.
Hotel Distil, with 205 rooms on Whiskey Row, and the 110-room Moxy Louisville – different hotels that share one building – both opened in the fall of 2019. Yet another Whiskey Row hotel – the Cambria, with 128 rooms – is to open later this year.
The Hancock House, a "micro-boutique" hotel with 16 rooms, opened early last year and the 51-room Grady Hotel, a $9 million restoration of an apothecary building that dates to 1883, opened in May. Holiday Inn and Towneplace Suites, with 91 and 120 rooms, respectively, have announced that their new downtown locations will open this summer, Yates said.
Another positive indicator for tourism was a dramatic spike in spring break ticket sales, according to Deana Lockman, director of guest experience at the Louisville Slugger Museum and Factory, which ranks at or near the top of the list of year-round attractions in Louisville.
"So, things are certainly rebounding quicker than we could even keep up with, but I guess that's a good problem to have right now," Lockman said. "Things are certainly looking up."
Attendance in 2019, described as "a great year," was about 318,000, which was less than the 2017 record of more than 326,000, Lockman said. Ticket sales plummeted to about 78,000 last year when tours shut down for part of the year and capacity was reduced to comply with state regulations.
At the Muhammad Ali Center in downtown Louisville, Laura Douglas was equally optimistic about a substantial increase in attendance at the $80 million museum and cultural center that celebrates the life and legacy of the globally known boxing icon.
Douglas, interim president and CEO of the center, said the numbers for April were comparable to those for 2019, which was a good year for attendance at the center.
Another major attraction in Louisville, the Kentucky Kingdom and Hurricane Bay amusement park/water park combo, opened in early May, a few months after the announcement that Georgia-based Herschend Enterprises had become majority owner and operator of the 67-acre park.
Regionwide tourism recovery
Bourbon is a big tourist draw for Louisville. The Urban Bourbon Trail is a collection of local bars, restaurants and attractions that feature bourbon and bourbon-infused menus. Several distilleries also are featured. The Kentucky Bourbon Trail Welcome Center, considered the first stop along the trail, is located inside the Frazier History Museum in downtown Louisville.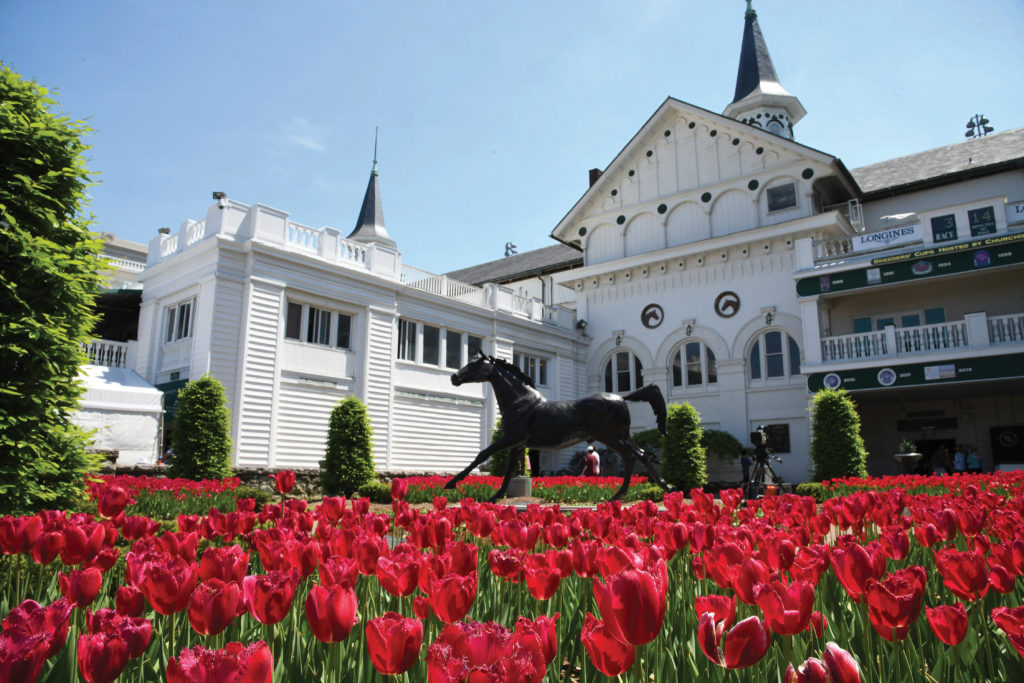 Bardstown and its "Bourbon Comes From Bardstown" ad campaign, a rival of Louisville for bourbon-related spending, has seen millions of dollars in fresh investments from distillers. Three new hotels are ready for a resurgence of visitors this year, said Samantha Brady, executive director of the Bardstown-Nelson County Tourist & Convention Commission.
"We had to turn down business in the past because we didn't have enough hotel rooms," she said.
"The majority (of the businesses) feel good about 2021. The reason for that is we're already seeing a drastic improvement in the number of visitors and this is not our busy season," Brady said. Ten distilleries that produce some of the best-known bourbon brands in the world are either inside of Bardstown or within a 15-mile radius, she said.
Oldham County, just east of Louisville, is home to the Kentucky Artisan Distillery in Crestwood, where it's one of the official stops on the Kentucky Bourbon Trail Craft Tour and produces three brands: Jefferson's Reserve, Whiskey Row and Billy Goat Strut.
But Kim Buckler Hydes, executive director of Oldham KY Tourism, made it clear that there's more to talk about than bourbon, including the fact that the county seat, La Grange, is said to be the only city in the world where freight trains rumble down the center of Main Street.
The county has been promoting that its "Social Distancing By Nature" because so many of its attractions are outside, including tours, hiking, parks, nature preserves and public gardens.
"We're the farm tour capital of Kentucky – 20 miles from downtown Louisville," said Hydes, who explained that horse farms are one of the primary attractions in the 13-stop tour that includes farms that raise alpaca, bison, sheep and dairy cattle.
"It should be a good bounce-back year. Most places have reopened and are at capacity," Hydes said.
Oldham County's proximity to Louisville is one of the foundations of the two-stop tour between the Kentucky Derby Museum in Louisville and the Barn8 Restaurant at Hermitage Farm, where Kentucky Derby winner Dark Star was foaled in 1950.
Like Oldham County, Shelbyville doesn't focus all of its promotional firepower on the bourbon industry, where it is a major player with the huge Bulleit distillery that's a stop on the Kentucky Bourbon Trail and the Jeptha Creed Distillery on the Kentucky Bourbon Trail Craft Tour.
In an effort to attract meetings and conferences, the city will unveil the Shelbyville Conference Center in August in a city that's less than an hour from Louisville and Lexington, the state's largest cities.
"The Shelbyville Conference Center's trailside location, historic silos, and convenient downtown location create the foundation for exploring ShelbyKY and hosting experience-driven meetings and events," said Chenelle McGee, president and CEO of ShelbyKY Tourism.
ATTRACTIONS
21c Museum Hotel
21cmuseumhotels.com
American Printing House for the Blind Museum
aph.org/museum
Beck's Mill (Salem, Ind.)
becksmill.org
Belle of Louisville
belleoflouisville.org
Bernheim Arboretum and Research Forest (Clermont)
bernheim.org
Blackacre State Nature Preserve and Historic Homestead
blackacreconservancy.org
Big Four Bridge
ourwaterfront.org/feature/big-four-bridge
Brennan House
historiclouisville.com/brennan-house
Bullitt County History Museum (Shepherdsville)
bullittcountyhistory.org
Cave Hill Cemetery
cavehillcemetery.com
Churchill Downs Racetrack
churchilldowns.com
Conrad-Caldwell House Museum
conrad-caldwell.org
Corydon Capital State Historic Site
thisisindiana.org
Culbertson Mansion State Historic Site (New Albany, Ind.)
indianamuseum.org/explore
Derby Dinner Playhouse (Clarksville, Ind.)
derbydinner.com
Falls of the Ohio Foundation (Clarksville, Ind.)
fallsoftheohio.org
Farmington Historic Home
historicfarmington.org
Flame Run Glass Studio and Gallery
flamerun.com
Fourth Street Live
4thstreetlive.com
Frazier History Museum
fraziermuseum.org
General George Patton Museum of Leadership (Fort Knox)
generalpatton.org
George Rogers Clark Homesite (Clarksville, Ind.)
fallsoftheohio.org
Gheens Science Hall and Rauch Planetarium
louisville.edu/planetarium
Historic Old Louisville
oldlouisville.org
Howard Steamboat Museum (Jeffersonville, Ind.)
howardsteamboatmuseum.org
Huber's Orchard, Winery & Vineyards (Starlight, Ind.)
huberwinery.com
Kentucky Derby Museum
derbymuseum.org
Kentucky Kingdom and Hurricane Bay
kentuckykingdom.com
Kentucky Performing Arts
Kentuckyperformingarts.org
Kentucky Railway Museum (New Haven)
kyrail.org
Kentucky Science Center
kysciencecenter.org
KFC Yum! Center
kfcyumcenter.com
Louisville Mega Cavern
louisvillemegacavern.com
Louisville Palace
louisvillepalace.com
Louisville Slugger Museum
sluggermuseum.com
Louisville Zoo
louisvillezoo.org
Muhammad Ali Center
alicenter.org
Museum Row on Main
museumrowonmain.com
My Old Kentucky Dinner Train (Bardstown)
kydinnertrain.com
My Old Kentucky Home State Park (Bardstown)
parks.ky.gov/parks/recreationparks/old-ky-home
Oscar Getz Museum (Bardstown)
whiskeymuseum.com
Schimpff's Confectionery (Jeffersonville, Ind.)
schimpffs.com
Scribner House (New Albany, Ind.)
scribnerhouse.org
Squire Boone Caverns & Village (Mauckport, Ind.)
squireboonecaverns.com
Thomas Edison House
edisonhouse.org
Thomas Merton Center
mertoncenter.org
Waterfront Park
ourwaterfront.org
Whitehall House & Gardens
historicwhitehall.org
Wickland Home (Bardstown)
visitbardstown.com/wickland
Zachary Taylor National Cemetery
cem.va.gov/cems/nchp/zacharytaylor.asp
Click here for more Kentucky business news.