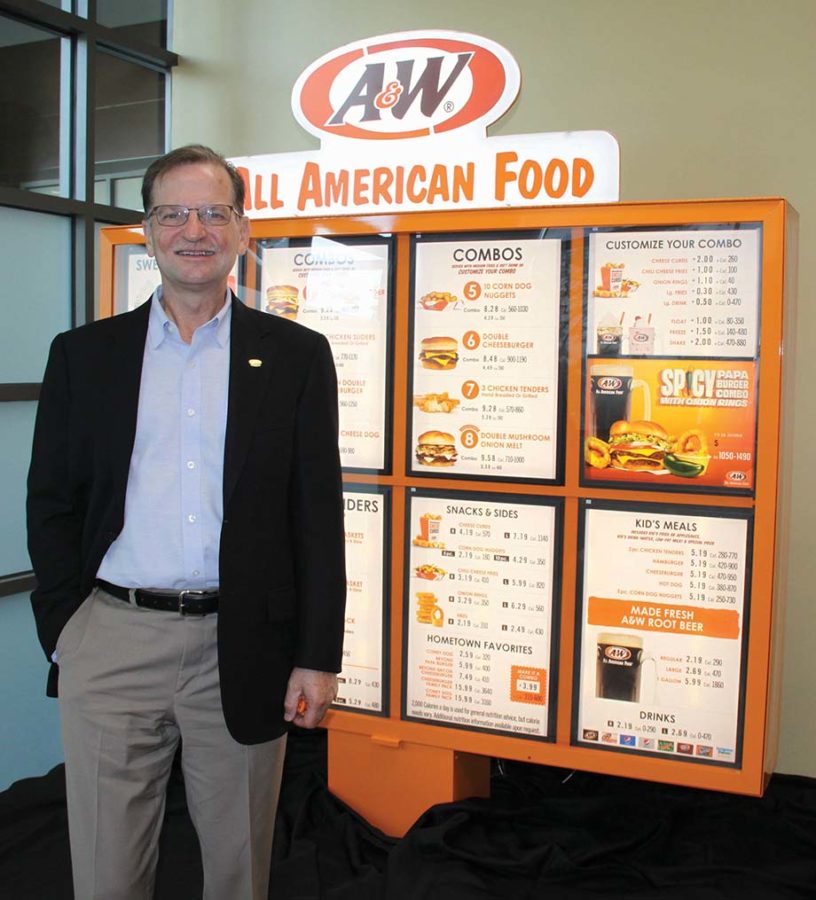 (CENTRAL KY. MARKET REVIEW) — Central Kentucky has a highly educated workforce, a culture of innovation and the infrastructure to support entrepreneurs and established businesses alike. Located at the crossroads of Interstates 75 and 64, the region is within a day's drive of two-thirds of the nation's population. Combined with the allure of horses and bourbon, it's no wonder that the region is home to more than 70 company headquarters from a variety of industries that are key to the nation and the world's business climate.
Here's a look at a few of the companies headquartered here:
A&W Restaurants
A&W Restaurants has more than 900 locations across the United States and Asia. The 102-year-old company has been headquartered in Lexington since it was acquired by its franchisee associations 10 years ago. A&W has corporate offices and a test kitchen located on the UK Coldstream Research Campus, and also operates three prototype restaurants in Central Kentucky.
The pandemic caused a major disruption in the food service industry, but A&W had great success in 2020, said Kevin Bazner, CEO of the company. In 2020, A&W saw a 9% comparative sales increase and its stand-alone drive-thru model saw a 14% increase. A&W also has seen nine straight years of positive growth, including near-double-digit comparative sales growth for the past two years.
A&W is continuing to grow. In the first quarter of 2021, the company signed development agreements with two new operators and three current franchise partners committed to additional locations. Its first-quarter sales were up 22% compared to 2020, when comp-sales were up more than 20% over the first quarter of 2019.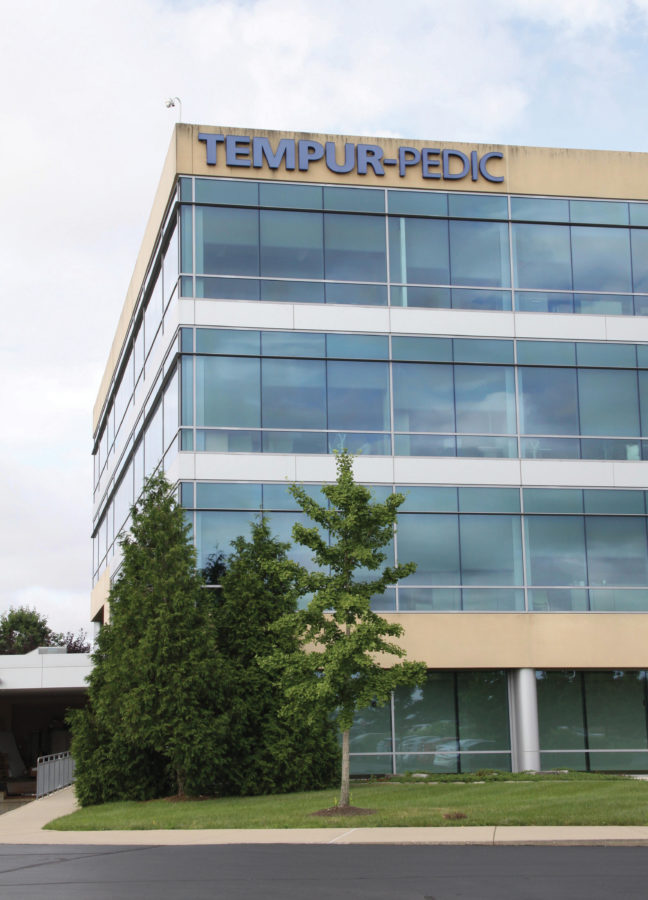 Tempur Sealy
Tempur Sealy also is located at Coldstream. The company designs and manufactures premium bedding products, including the brands Tempur-Pedic and Sealy, which were ranked the No. 1 and No. 2 best-selling mattress brands in the U.S., according to Furniture Today's list of the Top 20 U.S. Bedding Producers.
In August 2021, Tempur Sealy completed its acquisition of Dreams, the leading specialty bed retailer in the United Kingdom. The acquisition of Dreams is expected to nearly double Tempur Sealy's sales through its international segment and to increase the company's annualized global sales through its direct channel to over $1 billion.
Tempur Sealy has added four manufacturing facilities in North America in the past year. Its fourth facility, announced in June 2021, will be a state-of-the-art plant in Crawfordsville, Ind., that is expected to be the largest Tempur Sealy plant in the world.
Thoroughbred Aviation Maintenance
Thoroughbred Aviation Maintenance opened its new headquarters at Lexington's Blue Grass Airport in August 2021. The new location consolidates TAM's existing presence at the airport, where it has operated since 2018 when it acquired Mustang Aviation. TAM maintains and services all inbound and departing commercial flights in Lexington, currently employing 18 people. Company leaders expect the new operation to add 10 positions over the next 12 months, with a target employment of 65 full-time staff members within three years. Jobs created by this project include aircraft technicians, sheet-metal specialists, avionics and administrative positions. TAM recently partnered with Bluegrass Community and Technical College to capitalize on its apprenticeship program and create a local talent pipeline.
TAM has additional locations in Richmond and the Big Sandy Regional Airport in Martin County, which opened in 2017. TAM also maintains a facility at the Huntington Tri-State Airport in West Virginia and on-call facilities in Danville and Somerset.
Founded in 1988 as Thoroughbred Helicopters, TAM has grown to include maintenance of aircraft from small Cessna planes to corporate jets, and helicopters from the helicycle to an AS365 N3 Airbus medium-utility helicopter. TAM provides avionics installation, repair and inspections, aircraft painting, interiors, airframe repair and other services for government aircraft and law enforcement agencies, as well as corporate and privately owned aircraft.
In 2017, TAM secured two five-year contracts with the U.S. Department of Agriculture to upgrade and maintain two Airbus H120 utility helicopters, along with contracts with numerous other federal, state and local government agencies in Kentucky and surrounding states.
Lexmark
Lexmark is celebrating its 30th anniversary in 2021. The global imaging solutions company was created from a section of IBM's business in 1991, and today it employs over 1,600 people at its Lexington headquarters.
Lexmark began as a printer company and has transformed over the years to meet industry needs. It now provides a full suite of cloud-based services to deliver remote service management, print job management, document accounting and scan management features to ensure users are always capable of printing and scanning documents.
The company was recognized in 2021 by industry analysts as a global print security leader.
"The adoption of cloud-based technologies and solutions continues to rise, with many CIOs directing a 'cloud-first' approach," said Brock Saladin, Lexmark senior vice president and chief commercial officer. "The pandemic accelerated this trend, as cloud-based solutions offer an effective, secure and cost-saving way of connecting the remote and hybrid workforce in post-pandemic business environments."
Rubicon
Rubicon, a software platform that provides smart waste and recycling solutions to businesses and governments worldwide, opened its global headquarters in Lexington's City Center in the summer of 2021. The location expands the company's existing footprint in the state and joins the company's other executive leadership office in New York City, which has remained in operation throughout the past year as the majority of Rubicon's workforce transitioned to remote operations, a significant portion of which continues to be based in the Atlanta metro region.
The company, founded in Kentucky, helps its customers run their businesses more efficiently by streamlining their waste and recycling operations, and contributes to the growth of its key hauler partners, many of which are small, family-owned businesses. Using technology to drive environmental innovation, Rubicon helps turn businesses into more sustainable enterprises, and neighborhoods into greener and smarter places to live and work.
Rubicon officials said the company is positioning itself via its headquarters to expand its central role as a driver of economic opportunity in the state. Rubicon also intends to support waste-related research and manufacturing opportunities.

Alltech
Irish biochemist Pearse Lyons saw an opportunity to apply his yeast fermentation expertise to animal nutrition challenges, and his dream became a reality when he founded Alltech in 1980 with just $10,000. The company, headquartered in Nicholasville, now has a team of more than 6,000 people around the world who share this vision of sustaining and nourishing the world's plants, animals and people. The company is now led by Mark Lyons, son of the late scientist.
Alltech works to improve plant, feed and food quality through nutrition and scientific innovation, particularly yeast-based technology. Its team is committed to helping plants and animals achieve their full potential while supporting producers through greater efficiency, profitability and sustainability.
In March of 2021, Alltech launched a subsidiary called Acutia that focuses on human health. Alltech is applying its 40 years of scientific innovation and nutrition experience to produce high-quality supplements that enhance everyday nutrition and improve long-term wellness.
"Acutia is a natural extension of our business, allowing us to directly support people in their pursuit of improved wellness. In a time when we are all deeply aware of the importance of our health, this launch is particularly meaningful," said Mark Lyons.
Some of the other companies headquartered in Central Kentucky include:
The Allen Co., road construction and asphalt paving
Alliance Coal, coal mining services
Appalachian Regional Healthcare, hospital system
Apollo Lubricants, auto oils and chemicals
ArchVision, software development
Asphalt Institute, petroleum asphalt trade association
Burkmann Industries, animal feed
Columbia Gas Kentucky, natural gas distribution
Corrisoft, electronic monitoring software
CSI Group, consulting services and automation
Delta Natural Gas, natural gas
East Kentucky Power Cooperative, electric power generation
Fazoli's Restaurant Group, restaurant franchise
Florida Tile, porcelain/ceramic tile manufacturing and distribution
Friesian Horse Association of North America, equine association
Frogdice, video game maker
Galls, public safety equipment and uniforms
General Rubber and Plastics Co., industrial distribution
Global Information Systems, software development to track pipelines
Gray Construction, design-build firm
Heartland Automation, mobile robots and custom automation equipment
Innovative Mattress Solutions, mattress retailer
Intech Contracting, bridge painting and repair
Kinetic Technologies, equine and companion-animal health
Minova USA, mine roof stabilization
MosquitoMate, R&D mosquito control and prevention
Mountain Enterprises, highway construction and paving
Nally & Gibson, asphalt and paving materials
Phoenix Transportation Services, trucking
Rhino Resource Partners, coal
R.J. Corman Railroad Group, rail services
Self Refind, drug treatment clinics
SIS Holding Co., technology solutions provider
United States Dressage Federation, equine nonprofit
The United States Pony Clubs, equine club
Valvoline, lubricants and automotive services
Vasco Ltd., logistics supply-chain service
The Walker Co., highway contractor, asphalt producer
Xact Communications, telecommunications
The Zenith Co., restaurant operator
Click here for more Kentucky business news.