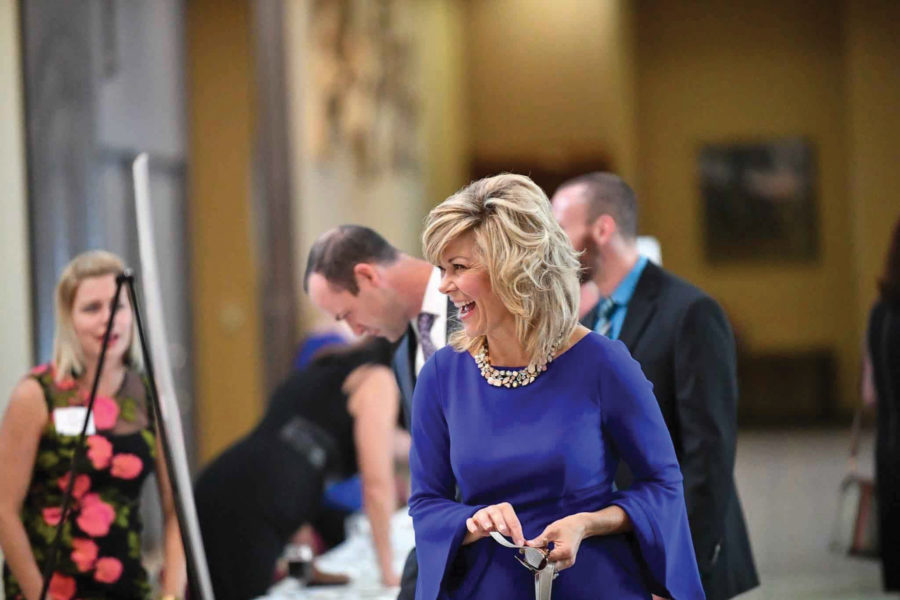 (Editor's note: The March issue of  The Lane Report features our semi-annual list of the Top Women in Business. At lanereport.com, we're shining the spotlight on one of the honorees each day. Day 5: Carri Chandler, vice president of the St. Elizabeth Foundation.)
Our occasional feature, Top Women in Business, highlights some of the women in and around Kentucky who are making an impact in business, the professions, politics and economic development. The feature recognizes women in key roles whose work ethic and body of work are making important contributions to commerce—and life—in Kentucky.
Top Women in Business has grown to become one of The Lane Report's most popular features. Over the years, we've profiled nearly 115 women who shatter stereotypes, encourage other businesswomen and help their Kentucky companies reach new heights. The women featured in this issue are no exception. From president of the Kentucky Hospital Association to executive director of the Rubicon Institute, and the founder of Jeptha Creed Distillery to regional president of PNC bank and others, these women are forging their own paths, proving that hard work, perseverance and creativity pay off.
Carri Chandler is vice president of the St. Elizabeth Foundation, which connects the community with St. Elizabeth Healthcare programs dedicated to improving health.
Carri Chandler
Title/company: Vice president, St. Elizabeth Foundation. Our team connects our community with St. Elizabeth programs and projects dedicated to improving the health of our families and friends.
How long at company/position: Five years.
Previous jobs/positions: External affairs at Toyota's manufacturing headquarters (formerly in Erlanger) for 18 years.
Education/training: Bachelor's degree in journalism/public relations/psychology, Ball State University.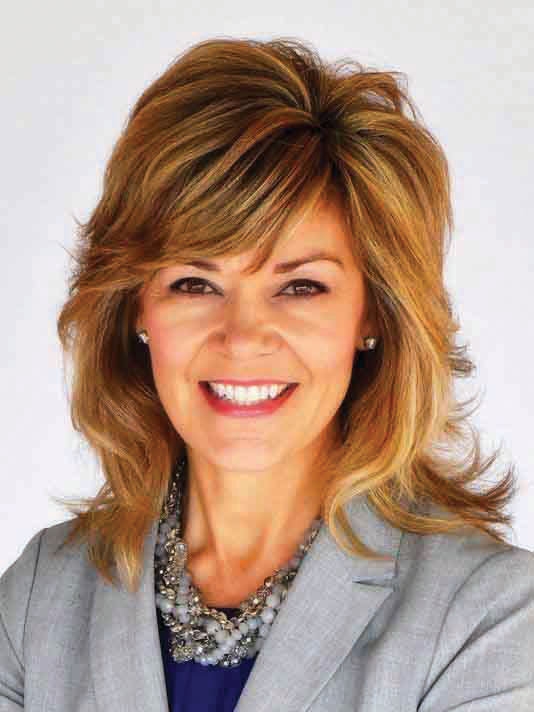 Top accomplishment: Visioning Ignite Institute, Toyota's legacy project for Northern Kentucky, and restructuring and building the St. Elizabeth Foundation team. 
Volunteer work: I serve on the boards of the Northern Kentucky Chamber of Commerce, Leadership Kentucky, Cincinnati Zoo & Botanical Garden, ArtsWave and Kids Voting Northern Kentucky.
The person(s) who most influenced or mentored me: Helen Carroll and Mike Goss were tremendous mentors to me at Toyota. Helen is legendary for championing opportunities for women and I was blessed to grow professionally with her guidance and counsel. Mike Goss is an incredible leader and entrusted me with several unique and high-profile professional opportunities to lead and grow.
My biggest challenge and how I overcame it: When I joined St. Elizabeth, our first goal was to support the most ambitious project in its history by raising $40 million for the new cancer center. A project and fundraising goal of this size and scope was unprecedented, so building confidence and communication of the vision was critical. It was an incredible team effort of volunteers, community partners and St. Elizabeth associates—all achieved during a pandemic. Half of our generous donors had never given to St. Elizabeth before. Today, the cancer center is a beacon for healing and hope within our region.
My advice to younger women in business: Work for a greater purpose with a growth mindset. Collaborate with your team, grow and achieve together with purpose beyond yourself. I established a growth mindset early in my career, became a utility player and spent a majority of time outside my comfort zone. I became comfortable being uncomfortable, and unfamiliar challenges phased me less and less.  
Something I learned during the pandemic: My neighbors were cleaning out their basement and offered me a drum kit. I found a terrific drum teacher and I've been playing for two years now. Performance recitals are mostly 8- to 12-year-old boys and one 50-plus-year-old woman (me), but no one minds!
Something I love doing: I love to garden, tend to plants and arrange flowers. My first job was in a greenhouse/floral shop and working with plants is relaxing to me.
I'm inspired/driven by: Adding value to anything I'm involved with. For our community: more opportunities and improved health care for all. For our organization: inspiring community generosity for improved patient care and outcomes. For our foundation team: career growth and personal development. For my children: providing love, security, encouragement and a positive example.
One important skill everyone should have: Empathy.
The most important personal attribute I bring to my job: Ability to communicate and collaborate to achieve positive outcomes for all.
Where I do my best thinking: When I'm by myself—in the car, tending to plants or running.
In the next five to 10 years in my job, I hope to accomplish: Establish and fund a Center for Healthcare Innovation to bring new technologies to our region to improve patient care, and lead our team to raise $100 million in endowments.
Favorite book I've read recently: I enjoy biographies and just read "Golden, the Miraculous Rise of Steph Curry" by Marcus Thompson II. 
Songs from my teenage years that I still rock out to when nobody is around: Any songs by Aerosmith, Guns 'N Roses and Def Leppard, but, frankly, I have no problem rocking out to them when people ARE around.
If I had to delete all but three apps from my smartphone, I would keep: My Outlook app, for work; Team Snap, which is very helpful to keep track with the updates on my kids' activities; NBA, to watch my favorite teams on the go; and, if you'll allow me a fourth, Starbucks, to pre-order my Trenta iced coffee.
Day 2:  Nancy Galvagni of the Kentucky Hospital Association
Day 3: Jeanne Schroer of Catalytic Development Funding Corp.
Day 4: Joyce Nethery of Jeptha Creed
Click here for more Kentucky business news.