Event is April 23-26
FRANKFORT, Ky. (Feb. 11, 2015) — First Lady Jane Beshear today announced that Horses and Hope has been named the official charity of the 2015 Rolex Kentucky Three-Day Event, presented by Land Rover. All proceeds raised for Horses and Hope will go directly toward a new mobile screening van equipped to screen for seven cancer types.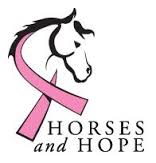 "Horses and Hope is focused on increasing breast cancer awareness and educating Kentuckians and at-risk populations about the importance of prevention, screening and early detection," Beshear said. "Our partnership with 'Rolex Kentucky' will help us bring this important message to the thousands of equestrian enthusiasts who will be attending this world-class event."
The Rolex Kentucky Three-Day Event returns to the Kentucky Horse Park in Lexington April 23-26. On April 23, Equestrian Events Inc. and Rolex will host an exclusive event at the Governor's Mansion, where a small number of Maker's Mark Rolex Kentucky Three-Day Event commemorative bottles will be auctioned off. Tickets to the evening event are $200 per individual and $300 per couple, with each ticket including a $100 voucher that may go towards the purchase of a commemorative bottle. All event proceeds will go to Horses and Hope. For more information contact (859) 254-8123.
Related news:
Campaign launched to raise $1 million for a mobile cancer screening van
Prize money increased for Rolex Kentucky