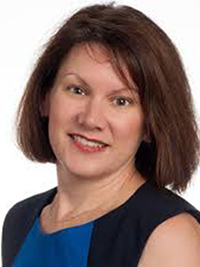 By Juva Barber
On Monday, President Donald Trump unveiled his infrastructure plan. The overarching goals of the plan are to stimulate at least $1.5 trillion in new investment, shorten project permitting time to two years, invest in rural projects and improve worker training.
Of that $1.5 trillion, only a fraction — $200 billion — will come from the federal government.  
Here are some of the takeaways from the plan:
• $200 billion will be federal government funding. Those funds are intended to induce the states, local communities and private sector to raise the remaining $1.3 trillion.
• $100 billion will be allocated for competitive grants. Preference will be given for applications that include raising revenue through taxes, fees or tolls. The federal government would pay no more than 20 percent of new money generated.
• $20 billion to boost federal lending programs and private-activity bonds used to attract private investment.
• $50 billion in block grants for governors to use on rural projects.
• $20 billion for "transformational" new projects.
• $10 billion for a capital financing fund for federal infrastructure.
Now more than ever, it is crucial that Kentucky act immediately to increase transportation investment.
The new federal infrastructure plan is predicated on states raising revenues. The only way for Kentucky to be competitive to attract these funds is by providing a large amount of matching funds. That won't occur with existing revenue. We must create sustainable solutions that includes raising a variety of gas taxes and fees.
When I testified before the House Transportation Working Group in late January, I made several recommendations supported by the Kentucky Infrastructure Coalition. That information is posted on our website at https://www.kickstartky.com/resources/.   
Business leaders agree that a modern, reliable, multi-modal transportation system is key for our economy.
"When ports are clogged, trucks are delayed, power is down, water is shut off, or the internet has a lapse, modern manufacturers' ability to compete is threatened and jobs are put at risk," Jay Timmons, president of the National Association of Manufacturers, told the Associated Press. "There is no excuse for inaction, and manufacturers are committed to ensuring that America seizes this opportunity."
---
Juva Barber is the executive director of Kentuckians for Better Transportation and the chair of the Kentucky Infrastructure Coalition.