LEGAL SERVICES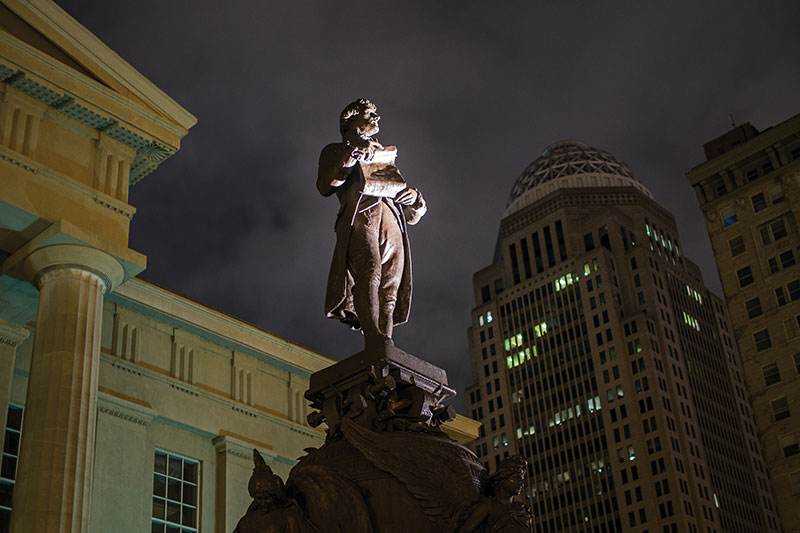 Like attorneys all over the country, Louisville lawyers have been fielding thousands of questions about the global COVID-19 pandemic and how it might impact people and businesses tomorrow and five years down the road. And more often than not, those questions are being answered through online technology.
For at least the immediate future, "The mantra is going to be remote, remote, remote," said Scott Furkin, executive director of the Louisville Bar Association, in a late May interview. The bar association claims a membership of about 3,200 in Kentucky's largest city.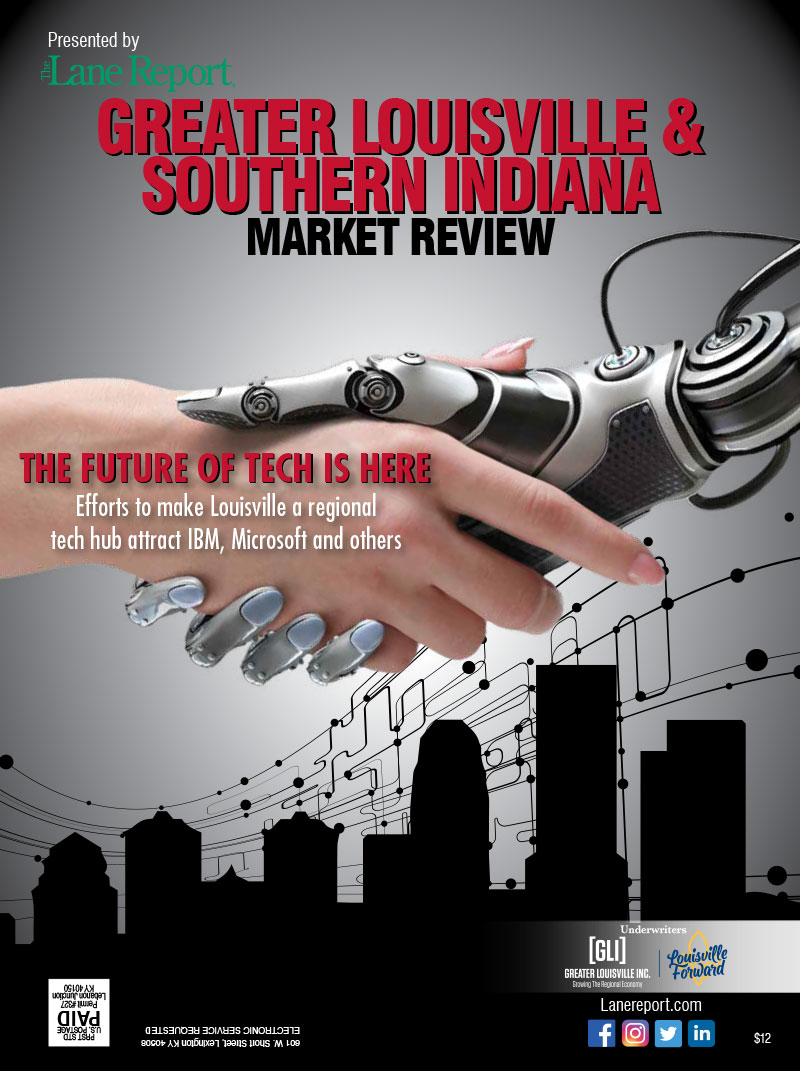 Robert M. Connolly, who chairs Stites & Harbison, which has 10 offices in five states and about 165 attorneys, said his firm launched a major rebuild of its in-house technology about a year ago.
"Well before the pandemic, we were upgrading our technology. We were fortunate to be in one of those renewal cycles," said Connolly, whose firm had purchased 30 laptops and decided in mid-March to send most of its employees home with either computers that would allow them to work remotely.
That "renewal" cleared the way for employing heavily encrypted Lifesize video conferencing software as well as a new program that helps attorneys document billable hours.
Stites & Harbison, which traces its roots in Louisville to 1832, also set up an in-house Facebook page that encouraged employees to swap personal stories that might have been shared around the water cooler in the past. "It's a fun way of maintaining the glue that holds people together," said Connolly, whose firm took the first steps toward reopening its office the Tuesday after Memorial Day.
Like Stites, attorneys at McBrayer also had been working from home.
"We have completely embraced remote work. Everybody is committed to it," said Cynthia L. Effinger, an attorney in McBrayer's Louisville office. She said plenty of Zoom conferences have been held, although those video conference sessions are "no replacement for face-to-face meetings."
COVID-19 questions from clients follow several patterns, several attorneys said.
"I think a lot of people's reaction from the outset was, 'What is my liability if someone catches it on site' before anybody stepped back and thought, 'Wait a second. How are they going to prove that?'… So practically speaking saying,  'I got it at X business' is going to be very, very difficult to establish," Effinger said.
But the questions extend far beyond liability issues.
---
IT'S FREE | Sign up for The Lane Report email business newsletter. Receive breaking Kentucky business news and updates daily. Click here to sign up
---
"The biggest impact has been keeping up to date on all the new federal laws, the daily executive orders from the state … (and) trying to synthesize that to get good guidance for our clients in terms of what's required of them, what programs are out there to assist them, and just to hold their hands through navigating the running of a business, having compassion for their employees and dealing with potential legal liabilities," Effinger said late in May.
Connolly said the most frequent questions his firm has handled fall "under the broad rubric of employment law." Questions like, "What can I ask my employees about their personal health or their living situation? What can I find out about what they're doing or where they're going when they're not at work?"
In their efforts to combat the virus and its spread, employers are "… very concerned about what they can or can't do with their employees," said Connolly, who has been with Stites for 40 years.
When asked about lawyers who have been working at home since early March and when they might return to the office, attorney James Irving provided an answer that might seem to be a logical response for a long list of questions about the baffling virus.
"… At this point in time, none of us knows exactly what lies ahead. What we do know is that it will not be anything resembling 'normal' and will instead be a new dynamic which will offer new challenges but importantly, also opportunities," said Irving, the managing partner of the Louisville office of Dentons Bingham Greenebaum.
The firm formerly called Bingham Greenebaum Doll, which had primary offices in Indianapolis and Louisville and a history that dated to 1952 and about 175 attorneys, announced last fall that it was merging into Dentons, the world's largest law firm with more than 10,000 attorneys in 74 countries.
"… It was also enormously helpful to be part of Dentons – the largest law firm in the world. Those in other Dentons' offices who faced this same global crisis earlier than we did provided invaluable insight to us," Irving said in an email.
Like other firms, Dentons has said that many of its highest paid attorneys and management-level executives worldwide have taken temporary pay cuts to help the firm weather the COVID-19 storm.
Another substantial merger was announced in February 2020 when Middleton Reutlinger, which traces its history to 1854, announced that it would join the USLAW Network, which has some 6,000 attorneys in the U.S. and elsewhere around the world. Middleton Reutlinger has a staff of about 55 lawyers and describes itself as a midsize firm like many of the others that have joined USLAW.
While the Dentons-Bingham and Middleton-USLAW mergers involved hundreds of lawyers, a small yet notable consolidation occurred in July 2019, when the seven attorneys in Reed Weitkamp Schell & Vice merged into McBrayer, which then moved its entire Louisville staff into the Reed Weitkamp office suite in downtown Louisville.
Five of the city's larger firms received praise from Greater Louisville Inc. (GLI), for providing insight into the pandemic through its "Crisis Support Hub" on the organization's business-centric website. Law firms that assisted GLI were Dentons, Stites, Frost Brown Todd, Stoll Keenon Ogden and Steptoe & Johnson.
The bar association's Furkin said there's no clearly established formula to calculate the COVID-19 impact on the legal business in Louisville.
"From what I've found out with my limited survey is it depends on who you ask. For example, one guy who does primarily mediation said his business has really skyrocketed because civil litigators realize that they probably are not going to get trial dates for the rest of the year," Furkin said a few days before the cautious reopening of Kentucky courts on June 1. "A lot of these civil claims are going right to mediation with a lot of people being extra motivated to try to resolve them outside of the court process."
In the last few months, the bar association also presented a series of free webinars designed to keep attorneys apprised of how different courts are operating during the crisis period. In the past, there was a charge for webinars, Furkin said.
At Frost Brown Todd, Geoff White, member in charge of the Louisville office, said "… we have seen some groups experience some decreased demand, but that has been offset by other groups, particularly in government services, labor and employment, and bankruptcy, that have probably been busier than they have been in the past four to five years."
As the judicial system reopened (beginning in June 2020), Frost Brown Todd expects its "dispute-based practices, particularly business litigation, to see a material increase in work as businesses face these difficult times ahead and try to sort out the financial responsibility for events that were obviously not anticipated," White said in an email.
Frost Brown has about 525 lawyers in 13 offices in nine states. About 150 of those lawyers are based in Louisville.
Jim Newberry, who heads the Louisville office of Steptoe & Johnson, which has 14 offices in six states, said in an email that his firm has handled a broad variety of COVID-19 questions since the pandemic emerged.
Attorneys are "… helping clients navigate rapidly changing circumstances and providing practical advice on workplace safety and health issues, wage and hour issues, leave and accommodation issues, traditional labor issues, benefits issues, reduction-in-force issues, and other issues surfacing during this crisis," he said.
"Our health care, long-term care and professional liability attorneys are helping clients navigate unprecedented regulatory and litigation issues facing health care facilities due to the COVID-19 pandemic," Newberry said in an email. "We've helped with emergency response, policy implementation and development, and risk management.
"Our higher education clients are facing a cataclysmic confluence of circumstances which challenge them to the core. In many cases, they are having to rethink their entire operating strategies, and we are providing help and counsel to do that," Newberry said.
No matter the challenge, Louisville's legal community appears to be well prepared to helps clients face it head on.
Ackerson & Yann PLLC
ackersonlegal.com
Boehl Stopher & Graves LLP
bsg-law.com
Camoriano & Associates
inventky.com
Conliffe, Sandmann & Sullivan PLLC
cssattorneys.com
Dentons Bingham Greenbaum
dentons.com
Dinsmore & Shohl LLP
dinsmore.com
Dressman Benzinger Lavelle PSC
dbllaw.com
Fisher & Phillips LLP
laborlawyers.com
Frost Brown Todd LLC
frostbrowntodd.com
Fultz Maddox & Dickens PLC
fmdlegal.com
Goldberg & Simpson
goldbergsimpson.com
Gwin Steinmetz & Baird PLLC
gsblegal.com
Hogan Lovells
hoganlovells.com
Landrum & Shouse LLP
landrumshouse.com
Lynch Cox Gilman & Goodman PSC
lynchcoxlaw.com
McBrayer
mcbrayerfirm.com
Middleton Reutlinger
middletonlaw.com
Morgan & Pottinger PSC
mpmfirm.com
O'Bryan, Brown & Toner PLLC
obtlaw.com
Phillips Parker Orberson & Arnett PLC
ppoalaw.com
Schiller Barnes & Maloney PLLC
sbmkylaw.com
Steptoe & Johnson PLLC
steptoe-johnson.com
Stites & Harbison PLLC
stites.com
Stoll Keenon Ogden PLLC
skofirm.com
Thompson Miller & Simpson PLC
tmslawplc.com
Tilford Dobbins Alexander PLLC
tilfordlaw.com
Ward, Hocker & Thornton PLLC
whtlaw.com
Weber & Rose PSC
weberrose.com
Wyatt, Tarrant & Combs LLP
wyattfirm.com
Zielke Law Firm PLLC
zielkefirm.com