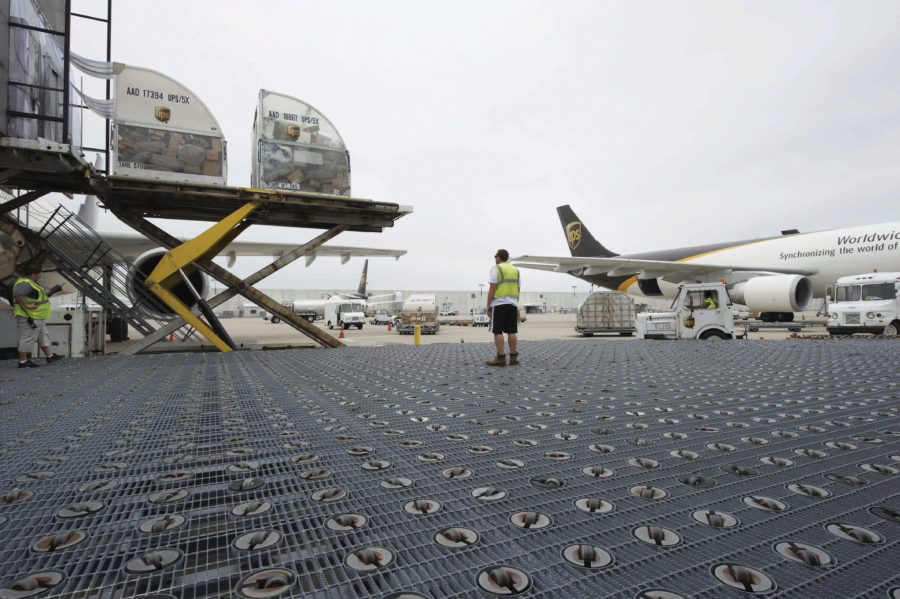 Kentucky emerged from the national economic downturn as an economic development leader, shattering all-time records for investments and job creation in 2021—$11.2 billion in investments and over 18,000 full-time jobs.
Louisville has played a large role in that growth.
"Louisville remains a city on the rise as we see our economy continue to recover in a significant way in 2022, with our unemployment below pre-pandemic rates and nearly 100% of the jobs lost during pandemic recovered," said Mayor Greg Fischer.
Quadrant International this year announced plans to build a $95 million magnetics, manufacturing and research campus, adding 200 jobs. It will be the company's first mass-production facility in the U.S.
Rare-earth magnets are made from alloys of elements produced by Quadrant for use in electric vehicle motors and other automotive applications, consumer electronics, and within the medical, alternative energy and appliance industries, among others. Its new state-of-the-art manufacturing campus—known by Quadrant leaders as Project NeoGrass—positions the industry for further growth in the U.S.
"As electric vehicle production continues to ramp up across the automotive sector, we will continue to see growth of EV-related companies in the commonwealth," said Kentucky Gov. Andy Beshear. "This investment and job creation will position Quadrant to capitalize on a burgeoning market."
Eurofins Genomics, an international provider of DNA sequencing services, is investing $35.7 million in a 65,000-s.f. manufacturing facility in Blankenbaker Station to supply reagents used for virus detection.
"The pandemic has shown how rapid-turnaround medical services are pivotal to providing people with answers, as well as helping track the spread of viruses like COVID-19," Fischer said. "By locating in Louisville—the home of UPS Worldport—medical testing, research and laboratory companies including Eurofins can save critical time on shipping, ensuring the quickest results for their clients."
In March 2022, Consumer Cellular broke ground on a $15.5 million customer support center in Louisville. Nearly 500 jobs will be created, including management and call center support positions.
In 2021, GE Appliances reaffirmed its commitment to the Louisville region, announcing plans to invest $530 million at Appliance Park and create over 1,500 new jobs. The project will fund new equipment and assembly lines for capacity expansion throughout the campus, an additional line shift in the company's laundry plant, upgrades to the dishwasher plant, and a new line shift in the refrigeration plant.
Over the past five years, GE Appliances has invested more than $2 billion in its U.S. manufacturing and distribution operations and created more than 3,000 new jobs—with a significant number of those new jobs in Kentucky.
Louisville's business-friendly climate is the right environment for businesses large and small to grow and prosper. The city boasts the largest concentration of aging-care headquarters in the nation as well as headquarters of some of the world's largest restaurant and beverage operations. Its business services sector is rapidly growing.
Louisville is a logistics and manufacturing powerhouse. One of the nation's most geographically accessible regions, companies can move products to 80% of the world's population in less than 24 hours from Louisville. It is an ideal location for logistics and distribution companies.
Live it up in Louisville
Louisville has a thriving business ecosystem built on innovations in advanced manufacturing, business services, food and beverage, health and aging innovation, e-commerce and logistics. If that wasn't enough, quality of life in Louisville is second to none.
With Southern hospitality, arts and culture, Thoroughbred racing, bourbon, world-class restaurants, nationally recognized parks, one-of-a-kind attractions and events, an urban research university, a community committed to diversity and inclusion, professional sports, an airport with nonstop flights to 35 destinations nationwide, and much more … Louisville is an easy place to live well.
In fact, the city is consistently recognized as an excellent place to live, work, play and raise a family. Among its recent accolades: Smart Asset named Louisville the No. 10 best city for new college graduates, No. 21 on its list of cities with the best work-life balance, and No. 25 on its list of Best U.S. Cities for Young Professionals. WalletHub ranked Louisville No. 29 on its Best Foodie City in the U.S. list, and CNBC named it No. 4 on its Cities with the Happiest Employees list.
Louisville has diverse neighborhoods and housing options, from walkable districts to rural areas and everything in between. It has been recognized for its affordability, welcoming communities and outdoor adventures. The city values both history and the future.
Louisville is home to the largest concentration of health care providers and multiple top-notch hospital systems. Residents have access to numerous top-rated institutes for higher education, workforce development and industry training programs, and leading K-12 programming.
Livability has named the city one of the Top 100 Best Places to Live, and Forbes ranked Louisville No. 4 on its Most Affordable City to Raise a Child list.
Tourism plays important role in local economy
Prior to the pandemic, tourism was the third-largest industry in Louisville, hosting a record 19 million visitors in 2019, generating an estimated economic impact of $3.4 billion to the city and supporting 70,000 tourism-related jobs.
After weathering a tourism downturn that crippled the nation's travel industry, Louisville's recovery is still gradual but leisure tourism has rebounded the fastest—evident through often-sold-out bourbon attractions and distillery tours around the city and high attendance at other events and iconic attractions. Nearly 150,000 people attended the Kentucky Derby in 2022, the first with spectators since the pandemic began. The event injected $400 million into the local economy, Louisville officials said.
In 2022, Louisville is hosting several familiar annual conventions, popular music festivals and multiple youth sports as well as religious and educational groups. The city was named to Travel + Leisure's prestigious list of the "50 Best Places to Travel in 2022."
---
LOUISIVILLE / JEFFERSON COUNTY
County seat: Louisville–Mayor Greg Fischer
2020 population: 782,969
Households:: 316,411
Median household income: $58,196
Owner-occupied housing rate: 61.5%
Median owner-occupied housing value: $178,100
Median gross rent: $901
Residents with a bachelor's degree or higher: 33.9%
Labor force: 400,726
Top industry by jobs: Health care and social services, 62,453 jobs at 3,861 establishments; manufacturing, 44,910 jobs at 1,098 establishments; retail, 43,181 jobs at 3,545 establishments
Source: 2020 U.S. Census and Select Kentucky
Click here for more Market Review of Greater Louisville.