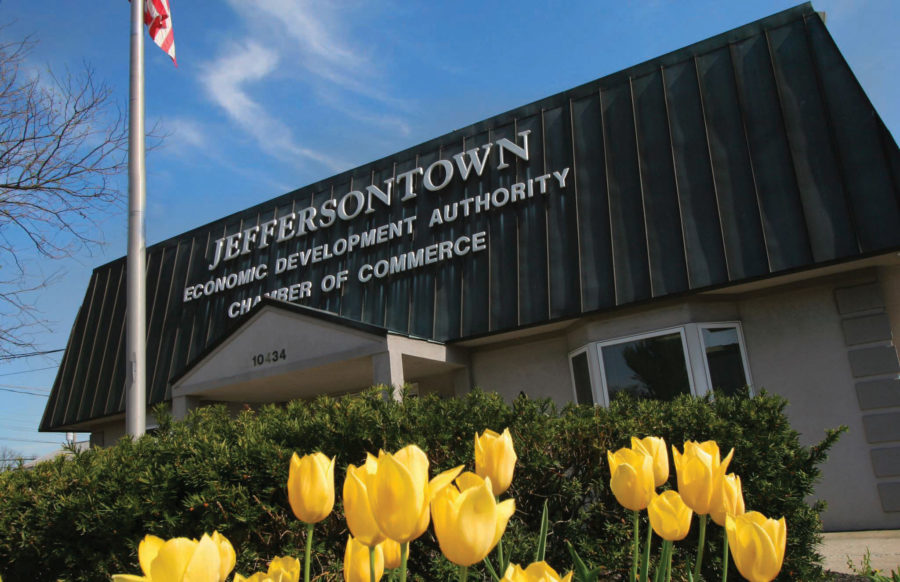 Jeffersontown, located along Interstate 64 between the inner I-264 Watterson Expressway and outer I-265 Gene Snyder Freeway belts of Louisville, is one of the most vibrant areas in the metro Louisville region. It is home to more than 28,000 residents who enjoy the charms of small-town life and the amenities of the big city.
Jeffersontown is a "city within a city," said Deana Epperly Karem, president of the Jeffersontown Chamber of Commerce. Though it is located inside the Louisville Metro, Jeffersontown has its own public works department, police and fire departments, economic development manager, chamber of commerce, a parks system that offers unique events, and a business-friendly city government, she said.
The city's central location has helped make it a favorite place to call home and both residents and businesses feel connected to their neighbors, said Shelby Miles, executive director of the Jeffersontown Economic Development Authority (JEDA).
Businesses in Jeffersontown cite space, location and availability of needed goods and services as key factors influencing their move to Jeffersontown.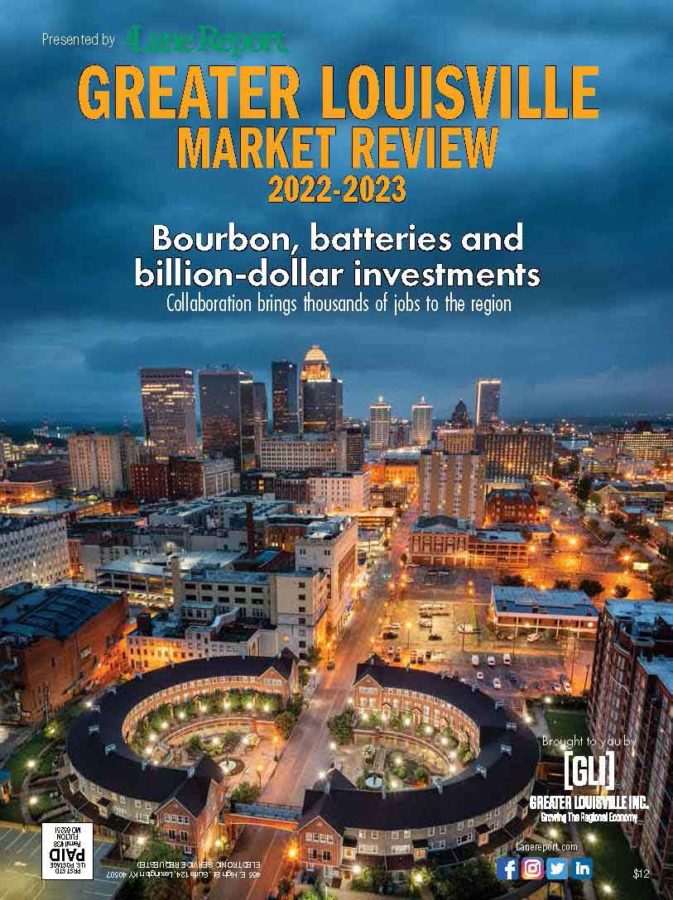 The 1,800-acre Bluegrass Commerce Park in Jeffersontown is the largest diversified employment center in Kentucky. It is home to hundreds of businesses that employ nearly 38,000 workers.
National and international companies with headquarters in Jeffersontown include Papa John's International, Air Hydro Power, Appriss, Kentuckiana Curb Co., Kern's Kitchen, Liquor Barn, Louisville Bedding, Signature HealthCARE and Universal Woods, among others.
The Jeffersontown Occupation Business Savings (JOBS) program, which offers economic incentives for qualifying employers, has been an important driver of jobs, Miles said. It has created well-paying jobs with an average annual salary of $68,500, he said.
The Jeffersontown Chamber serves more than 1,000 businesses. It partners with JEDA to recruit companies and promote economic development.
The chamber sponsors numerous events throughout the year, the largest of which is the annual Gaslight Festival, an eight-day event that attracts an estimated 200,000 visitors each year.
JEFFERSONTOWN
Mayor: Bill Dieruf
2020 population: 28,474
Households: 11,572
Median household income: $70,951
Owner-occupied housing rate: 67.6%
Median owner-occupied housing value: $186,600
Median gross rent: $1,015
Residents with a bachelor's degree
or higher: 36.6%
Labor force: 15,606
Top industry by jobs: Health care and social services—5,466 jobs at 214 establishments
Source: 2020 U.S. Census and Select Kentucky
Click here for more Market Review of Greater Louisville.