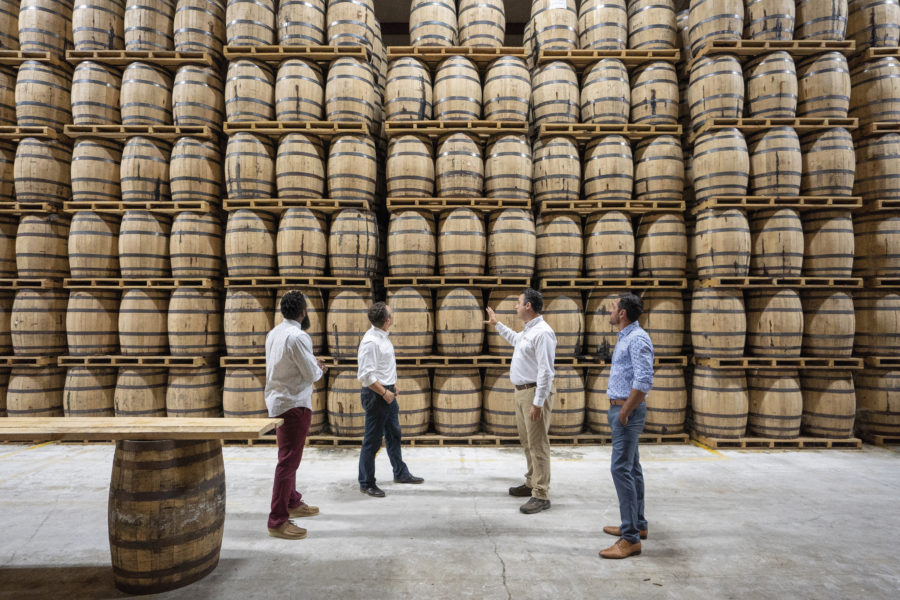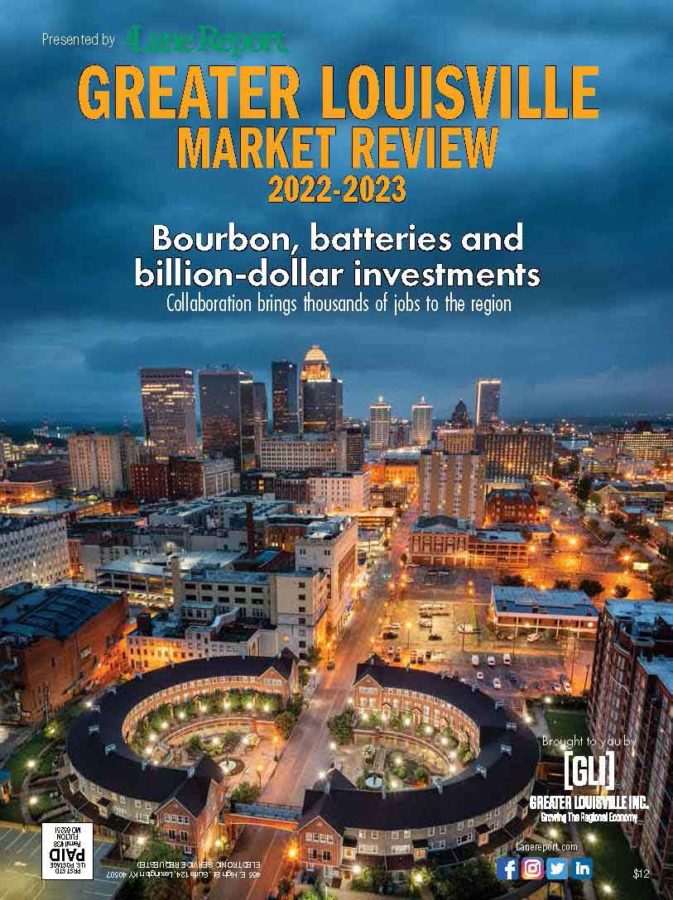 Business is booming in Bardstown and Nelson County.
In addition to a flourishing bourbon distilling and bourbon tourism industry unlike anywhere in the country, "The Bourbon Capital of the World" has a growing industrial sector that includes over 60 manufacturing facilities, 10 of which are internationally owned.
"Nelson County's greatest strength is its diverse economy, ranging from a highly successful tourism base to an ever-growing industrial development community. These, along with excellent quality-of-life amenities, has made Nelson County a place where families from across the country are moving to and calling Nelson County home," said Kim Huston, president of the Nelson County Economic Development Authority.
Nelson's largest industries are automotive manufacturing and bourbon distilling, but it also has a large base of food and beverage, packaging, and logistics companies. The county has three industrial parks, a bustling downtown, a growing population and a strong economy.
Some of Nelson County's largest manufacturing employers include American Fuji Seal (shrink sleeve labels); Tower International (automotive parts); Heaven Hill Distilleries (whiskey and spirits production); Sazerac Distillers (whiskey and spirits production); and Toyota Boshoku Kentucky (automotive parts).
Distilleries invest to fill demand
Robust and brimming with opportunity and talent, Bardstown has attracted significant investments in recent years.
Heaven Hill is investing $135.4 million to build a new distillery in Bardstown, set to open in 2024. The state-of-the-art distillery will augment its distilling capacity to meet increased global whiskey demand and marks the company's return to distilling in Bardstown since 1996 when fire destroyed Heaven Hill's on-site distillery, seven rickhouses and almost 100,000 barrels of whiskey. After the fire, Heaven Hill's distilling moved to the historic Bernheim Distillery in Louisville, while bottling, aging of whiskey and other functions continued in the Bardstown area where they remain today.
Bardstown Bourbon Co. recently announced a 15,000-s.f. expansion of its Bardstown distillery, investing $28.7 million and creating 29 new jobs to increase its annual capacity by approximately 55,000 barrels. Its campus is a first-of-its-kind Napa Valley-style building featuring a state-of-the-art distillery expanded to quadruple production since its opening. The company has added a unique and transparent educational experience, integrated visitor center, event space, whiskey library, bar and restaurant.
In 2021, Log Still Distilling invested $24 million to build a campus-style facility in New Haven that includes a distillery, rickhouses and a visitor center. Log Still recently held a grand opening for its wedding and special events venue, "The Legacy," which accommodates 700 guests. Sazerac Distillers got in on the action, too, investing $19 million in its Barton 1792 facility where it distills, processes, bottles, stores and ships bourbon and other spirits.
The bourbon industry contributes $9 billion a year to Kentucky's economy, and Nelson County is at the epicenter of that activity.
"The 'Bourbon Capital of the World' title has brought a significant amount of international attention to Nelson County. It's this attention that has resulted in millions of dollars of new investment from out-of-town developers building hotels, conference venues and restaurants to accommodate visitors interested in experiencing our bourbon culture," Huston said.
The county is in the largest economic growth mode of its history, she said, with major housing, commercial and industrial developments underway, along with two boutique hotels.
"We will be building our third industrial park and adding tens of millions of dollars of road and infrastructure projects in order to accommodate our growth," Huston said.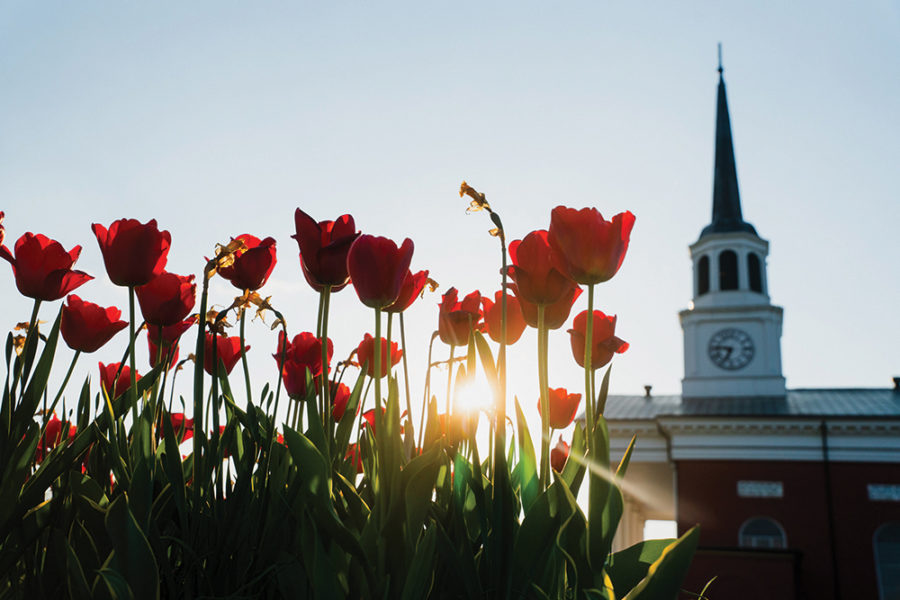 Bourbon, beauty and history draw visitors
Hundreds of thousands of bourbon lovers make their way to Bardstown each year. There are 11 local and regional distillery experiences in Nelson County. Among those: Lux Row Distillers, Bardstown Bourbon Co., Preservation Distillery, Barton 1792 Distillery, Willett Distillery, Log Still Distillery, Heaven Hill and a Four Roses warehouse and bottling facility.
Bourbon-related attractions like the Kentucky Bourbon Festival, Blind Pig Bourbon Market and the Oscar Getz Museum of Whiskey History also bring visitors.
Bourbon isn't the only draw. Bardstown, Kentucky's second-oldest city, has been named the Most Beautiful Small Town in America by USA Today and Rand McNally and the Best Small Town in the South by Southern Living magazine. It was also named to the Top 25 Coolest Towns in the U.S. by Southern Business & Development magazine as well as Fodor's list of the Top 10 Best Small Towns in America.
"In addition to bourbon, it's our history and historic preservation that is a draw to so many guests. My Old Kentucky Home State Park, our many cultural museums as well as our beautiful historic downtown district, full of specialty shops, bars, and restaurants, are also our major attractions," Huston added.
The J. Dan Talbott Amphitheater at My Old Kentucky Home State Park is the setting for the "Stephen Foster Story" musical and multiple outdoor concerts. Other attractions: Old Bardstown Colonial Village and Park, My Old Kentucky Dinner Train, the historic Old County Jail, the historic downtown walking tour, the Abbey of Gethsemani (home of Trappist monks), wineries and more.
Bardstown has also become somewhat of a foodie town, thanks to restaurants located at distilleries, historic restaurants with Southern favorites and host of well-known franchise establishments.
NELSON COUNTY
County seat: Bardstown–Mayor J. Richard "Dick" Heaton
County judge-executive: Dean Watts
2020 population: 46,738
Households: 17,991
Median household income: $63,032
Owner-occupied housing rate: 78.1%
Median owner-occupied housing value: $164,200
Median gross rent: $799
Residents with a bachelor's degree or higher: 19.3%
Labor force: 22,543
Top industry by jobs: Manufacturing–2,612 jobs at 59 establishments (retail was a close second with 2,610 jobs)
Source: U.S. Census Bureau and Select Kentucky
Click here for more Market Review of Greater Louisville.